Mortgage rates headed to 8 percent territory if Fed keeps up hike pace: Freddie Mac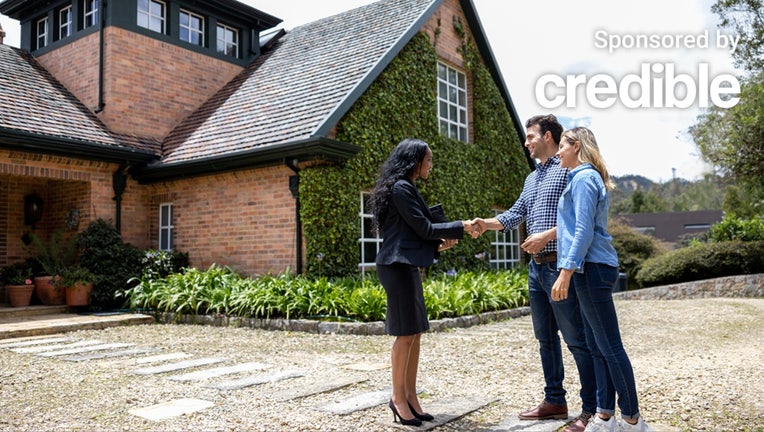 article
Mortgage Rates pushed to a new high last week as the market reacted to uncertainty over the Federal Reserve's next move and the geopolitical climate, according to Freddie Mac.
The average 30-year fixed-rate mortgage increased to 7.57% for the week ending Oct. 12, according to Freddie Mac's latest Primary Mortgage Market Survey. That's an increase from the previous week when it averaged 7.49%. A year ago, the 30-year fixed-rate mortgage averaged 6.92%. 
The average rate for a 15-year mortgage was 6.89%, up from 6.78% last week and up from 6.09% last year.  
Higher mortgage rates have stalled market activity as homeowners remain sidelined over affordability constraints, according to Freddie Mac's Chief Economist Sam Khater.
"As a result, purchase demand remains at a three-decade low," Khater said.
Thursday's inflation report gives little indication of what action the Federal Reserve will take next with interest rates — in September, inflation gained 0.4% every month, higher than what economists expected. Annually, inflation increased by 3.7%, in line with growth the previous month. A return to the Fed's 2% target may be further in the distance and could push continued rate hikes.
"Today's numbers will indicate to the Fed that inflation is not yet under control," CoreLogic Chief Economist Selma Hepp said in a statement. "The price of energy keeps creeping higher, raising costs for commuters and food transportation. Furthermore, as home affordability remains depressed due to high interest rates, the cost of renting continues to rise. Unfortunately, these trends are likely to continue through the remainder of the year, especially if the Fed raises rates one more time."
If you're ready to shop around for a mortgage loan, you can use the Credible marketplace to help you quickly compare interest rates from multiple mortgage lenders and get prequalified in minutes.
Social security cuts: Retirees could face more than $17,000 in annual benefits losses
Rate hikes add to market volatility
Mortgage rates have suffered the pains of lingering inflation and the Fed's unrelenting pace of interest rate increases. The Fed has raised interest rates 11 times since last year, which has triggered a significant jump in mortgage rates, pushing them to their highest level in over two decades. How high rates move will largely depend on the central bank's next decision.
Fed Chairman Jerome Powell had previously emphasized that the robust labor market is pivotal in the Fed's interest rate decisions because it impacts wage growth and spending. September's surprisingly resilient jobs report would indicate that the Fed could continue raising rates to reach its 2% inflation target. 
However, recently released minutes from its September meeting suggest that the Fed will "proceed carefully" in deciding whether to raise its benchmark interest rate further. Mortgage rates also follow loosely the yield on the 10-year Treasury, which recently soared to a new high of 4.80%. That spike may be a key ingredient to the Fed's next interest decision and has reduced the odds for a rate hike in November, according to market reports. 
If you're ready to shop around for a mortgage loan, you can use the Credible marketplace to help you quickly compare interest rates from multiple mortgage lenders and get prequalified in minutes.
Extreme weather impacting how buyers shop for homes: Zillow
Mortgage trade groups want more certainty on rate path 
The National Association of Home Builders, the Mortgage Bankers Association and the National Association of Realtors have asked the Fed to be more transparent about where rates are heading. In a joint letter sent to the central bank, the groups said that the uncertainty over the Fed's rate path has contributed to recent interest rate hikes and volatility. 
"This has exacerbated housing affordability and created additional disruptions for a real estate market that is already straining to adjust to a dramatic pullback in both mortgage origination and home sale volume," the letter stated. "These market challenges occur amidst a historic shortage of attainable housing."
The organization has asked the Fed to make two clear statements to the market: first, that the central bank is not considering more rate hikes and second, that it will not sell off any of its mortgage-backed securities holdings until and unless the housing finance market has stabilized and mortgage-to-Treasury spreads have normalized.
Shopping for the best deal in a high mortgage rate environment can bring savings. If you're trying to find the best mortgage rate, using the Credible marketplace to compare options from different lenders can help you compare your options at once without affecting your credit score.
Biden's student debt forgiveness may be taxed in these five states
Have a finance-related question, but don't know who to ask? Email The Credible Money Expert at moneyexpert@credible.com and your question might be answered by Credible in our Money Expert column.