Hurricane Idalia, Hurricane Franklin put on powerful show as seen from space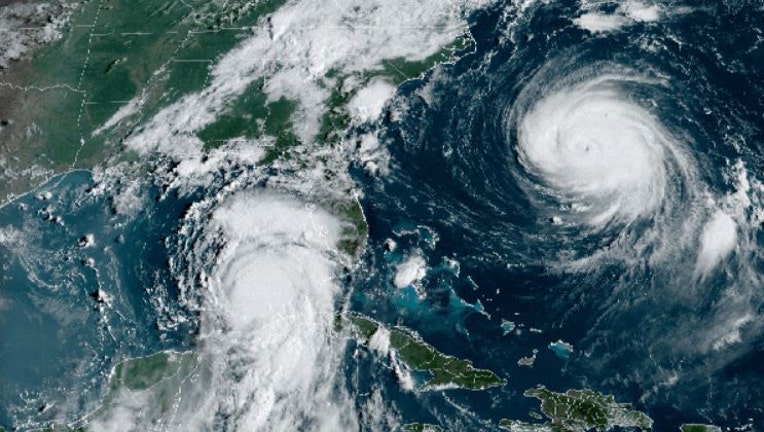 article
As hurricane season reaches its peak, two powerful hurricanes are currently swirling in the Atlantic basin.
Satellite imagery from the National Oceanic and Atmospheric Administration (NOAA) showed Hurricane Idalia and Hurricane Franklin at sunrise on Tuesday morning.
HURRICANE IDALIA TIMELINE TRACKER: WHEN AND WHERE TO EXPECT IMPACTS IN FLORIDA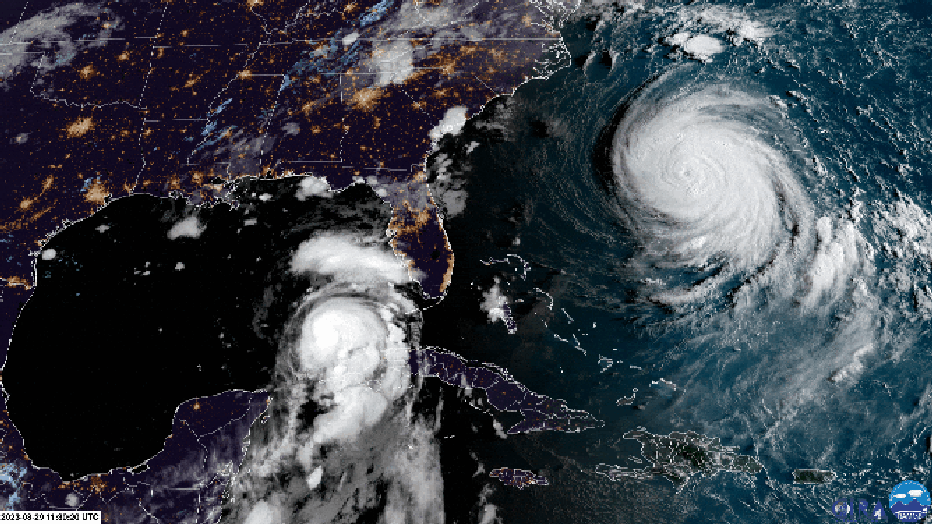 A satellite image of Hurricane Franklin and Hurricane Idalia on Tuesday, August 29, 2023. (Image from the NOAA)
Data from a NOAA Hurricane Hunter aircraft indicate that Idalia's maximum sustained winds have increased to near 80 mph with higher gusts.
Rapid intensification is likely through landfall, and Idalia is forecast to become an extremely dangerous major hurricane before slamming into Florida's Gulf Coast on Wednesday, bringing life-threatening storm surge destructive winds and torrential rain to the region, the National Hurricane Center said.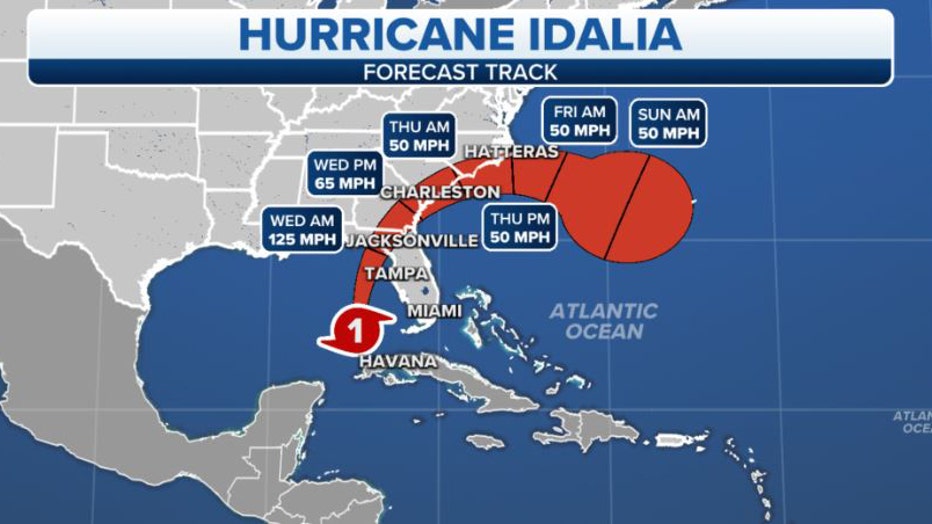 The latest forecast cone for Hurricane Idalia. (FOX Weather)
Hurricane Franklin becomes strongest storm in Atlantic so far
Meanwhile, Hurricane Franklin nearly reached Category 5 status Monday night before weakening a bit. According to Hurricane Franklin's forecast track, the center of the storm is predicted to pass far northwest of Bermuda on Wednesday.
Maximum sustained winds have decreased to near 130 mph with higher gusts. Franklin is still a Category 4 hurricane on the Saffir-Simpson Hurricane Wind Scale. Steady weakening is forecast during the next several days, the NHC said.
FRANKLIN REMAINS FORMIDABLE CATEGORY 4 HURRICANE WITH IMPACTS EXPECTED TO SPREAD UP EASTERN SEABOARD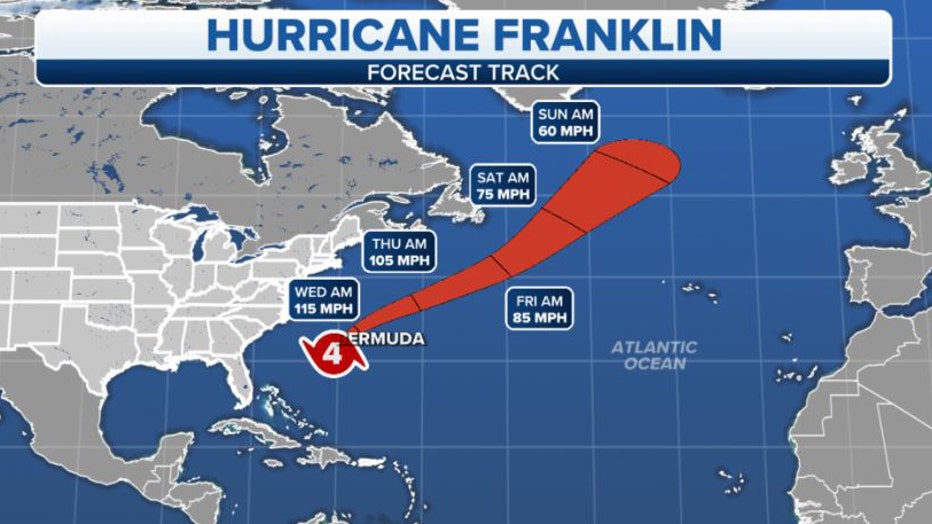 The latest forecast cone for Hurricane Franklin. (FOX Weather)
Life-threatening surf and rip currents generated by Franklin are already affecting Bermuda and the coast of the southeast U.S. These conditions are expected to spread northward along the east coast of the U.S. and Atlantic Canada later Tuesday into Wednesday, the NHC said.