World's top 50 highest-paid athletes break numerous records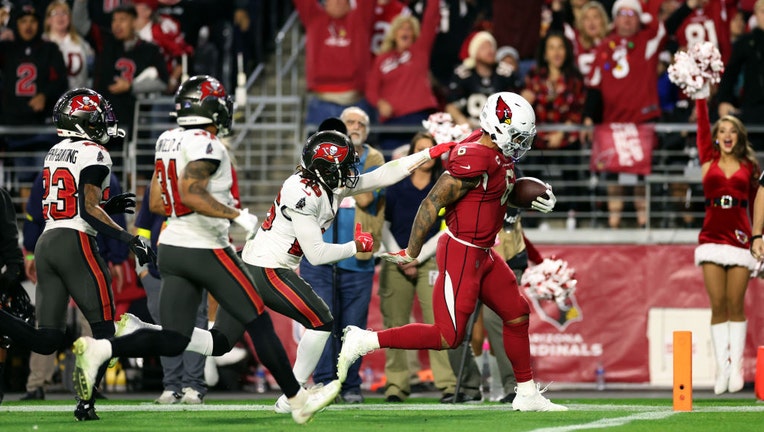 article
Forbes put together the world's top 50 highest-paid athletes, and they have broken multiple records with their earnings on and off their respective playing fields. 
To start, Cristiano Ronaldo's massive contract to play with Saudi Arabia, as well as his endorsements off the pitch, brought his 12-month total for last year to $136 million, putting him first overall among the 50 highest-paid athletes. 
Of that, $90 million came from off-the-field earnings.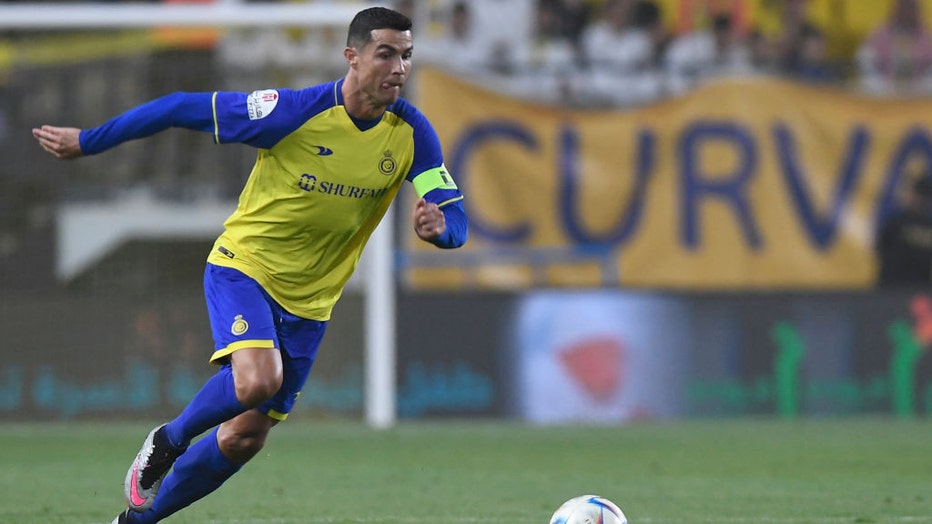 Nassr's Portuguese forward Cristiano Ronaldo runs with the ball during the Saudi Pro League football match between Al-Nassr and Al-Raed at the al-Awwal Park Stadium in the Saudi capital Riyadh on April 28, 2023. (AFP via Getty Images)
That total surpassed his counterpart, Lionel Messi, who posted $130 million over the past two years, which is a new record for a soccer player. 
Speaking of Saudi Arabian money making a mark on some of the best athletes in the world, LIV Golf's massive contracts to pull golfers from the PGA Tour landed 12 golfers on the list this year, which is up from three last year. That includes the likes of Jon Rahm, Sergio Garcia, Dustin Johnson and others. 
NBA LEGEND BILL RUSSELL'S ROOKIE CARD SELLS FOR RECORD $660K
As a group, the $2.36 billion made by the top 50 on the field was a big jump – 24% from the $1.91 billion set last year, which is also a record.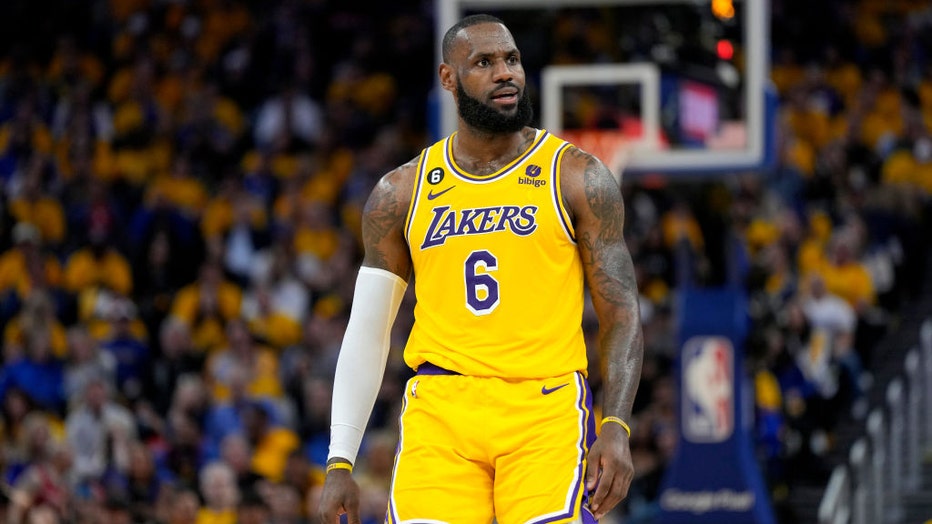 LeBron James #6 of the Los Angeles Lakers reacts after scoring during the second quarter against the Golden State Warriors on May 10, 2023 in San Francisco, California. (Thearon W. Henderson/Getty Images)
Off the field, $1.08 billion was made total in endorsements and other business ventures by the athletes. A miraculous finding was that Ronaldo, Messi, LeBron James, Tiger Woods, Roger Federer, and Stephen Curry would have made the top 50 list by their off-the-field earnings alone.  
To break into the top 50, athletes needed to make $45.2 million total, which was set by NFL legend Tom Brady, who is now retired from the league and likely to fall off the list next year. It is yet another record on Forbes' list.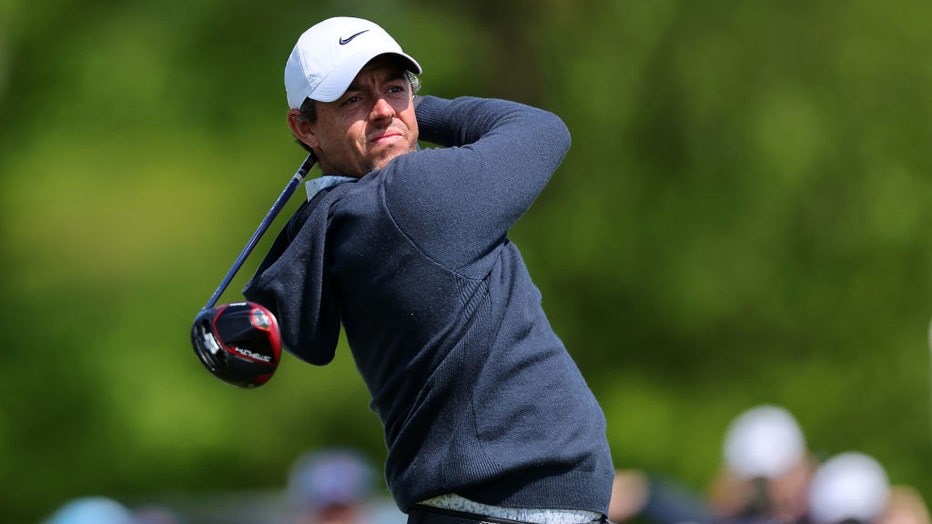 Rory McIlroy of Northern Ireland plays his shot from the 12th tee during the first round of the 2023 PGA Championship at Oak Hill Country Club on May 18, 2023 in Rochester, New York. (Michael Reaves/Getty Images)
In all, eight different sports were represented on the list, with basketball owning the most athletes with 15. Golf came in second with 12 followed by 10 in football, six in soccer, two in boxing, two in Formula 1, two in tennis and just one in baseball.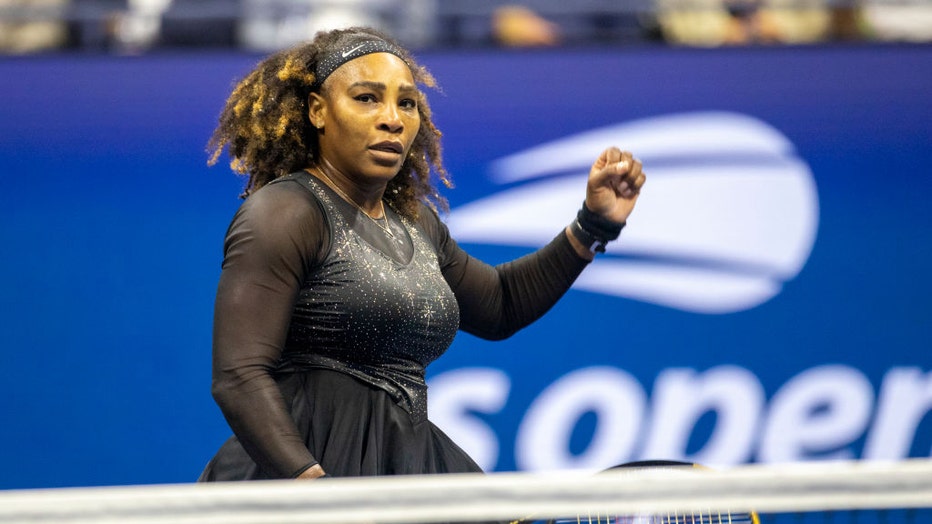 Serena Williams in action against Ajla Tomljanovi at the US Open Tennis Championship 2022 in Flushing, Queens, New York City. (Tim Clayton/Corbis via Getty Images)
Serena Williams' $45.3 million in total earnings makes her the only woman on the list as well.