No masks required, but Japanese fans still wear them at World Baseball Classic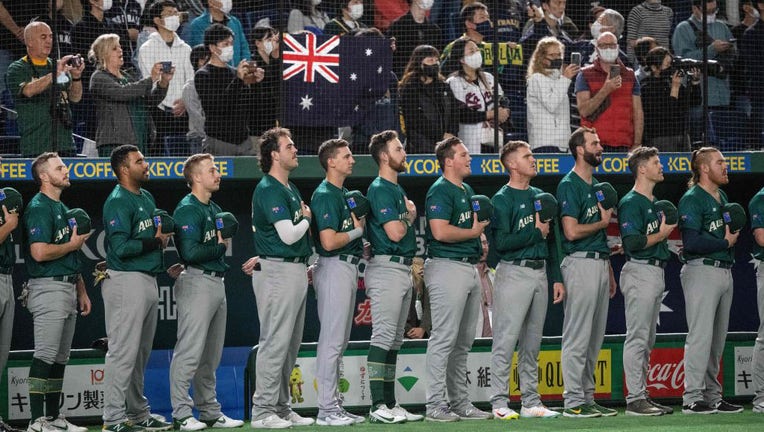 article
TOKYO (AP) - The Japanese government relaxed its mask-wearing guidelines on Monday, but the vast majority of fans at the Tokyo Dome watching the World Baseball Classic still wore them.
Nippon Professional Baseball also issued new guidelines. Spectators will now be allowed to cheer at the Tokyo Dome without wearing masks, which had been prohibited until Sunday, though some bent the rules.
The vast majority of people attending games at the Tokyo Dome on Monday were wearing a mask. But there were more maskless fans than the day before, though it was clear many did not know the guidelines had changed.
"Most Japanese are still wearing masks, and I'm doing it because I don't want to be in the minority," 19-year-old Kanon Shibuya said, standing inside the stadium.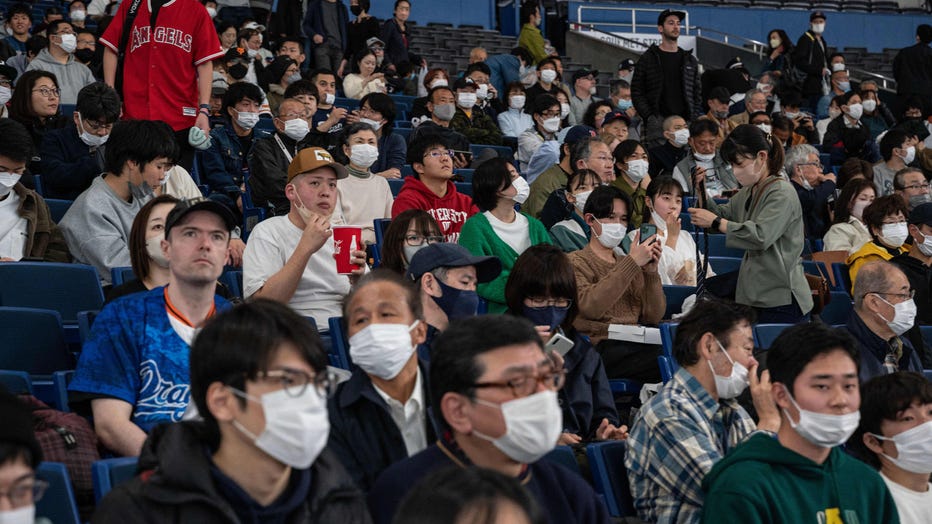 Spectators watch for the start of the World Baseball Classic (WBC) Pool B round game between the Czech Republic and Australia at the Tokyo Dome in Tokyo on March 13, 2023, on the first day of reduced mask requirements in the country. (Photo by Richar
RELATED: Johns Hopkins shuts down COVID-19 data tracking hub after 3 years
The shift away from masks has been slow in Japan, where much of the public wore them even before the COVID-19 pandemic.
The Japanese pro team Fukuoka Softbank Hawks announced over the weekend that fans and employees could use their own judgement whether to wear masks.
Shunsuke Kawano, 20, was also wearing a mask standing in the Tokyo Dome. He said he was still wearing it because of hay fever and also peer pressure,"
"It's habit," he said. "Maybe I'll take it off in May or June when the weather is hotter."