Woman receives uterus transplant, delivers healthy baby: 'We did it'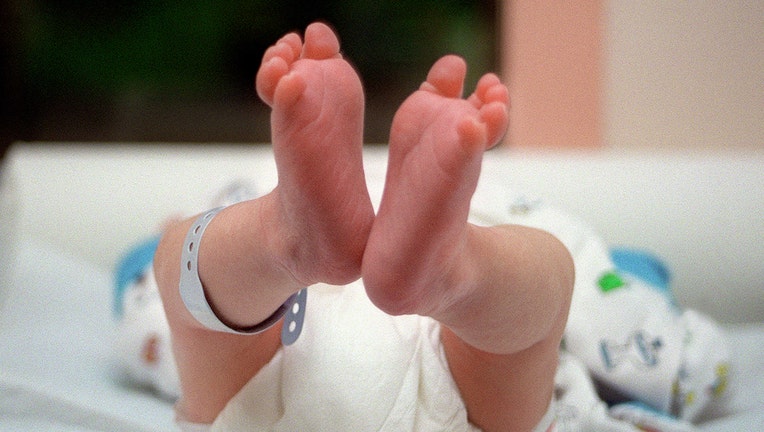 article
BIRMINGHAM, Ala. - The University of Alabama at Birmingham has successfully performed its first uterus transplant to a recipient, who then delivered a healthy baby. 
The woman, Mallory, was born with a congenital absence of the uterus — a condition called Mayer-Rokitansky-Küster-Hauser syndrome. At 17, Mallory learned that she would never be able to biologically carry her own child. To become a mother, she would require the help of a surrogate or go through adoption to have a family. 
"I had come to terms with knowing that, okay, I won't be able to carry my own children; but for me, it always felt like something that was lacking," Mallory told the university in a statement released Monday. 
However, in May 2023, more than two decades after her diagnosis, Mallory experienced what was once thought to be medically impossible when she gave birth to a son at UAB Hospital through a uterus transplantation. 
"I mean just hearing the cry at first was just, you know, mind-blowing," Mallory recalled. "When Dr. Porrett visited us in our hospital room and saw our son, it just felt so surreal, it was full circle. We did it."
Mallory became the first patient to give birth via uterus transplant outside of a clinical trial, and her son was the first baby born out of the UAB Comprehensive Transplant Institute and UAB Medicine uterus transplant program.
"The birth of UAB's first uterus transplant program baby is an incredible milestone not just for the patient and the field, but for our multidisciplinary team here at UAB, as this marks our ability as an institution to offer another option for patients who are experiencing uterine factor infertility," explained Paige Porrett, the inaugural director for Vascularized Composite Allotransplantation in UAB's Comprehensive Transplant Institute. "At UAB, we're committed to bringing this emerging therapy forward to patients in need, making it as accessible, safe and simple as possible for women who have never had an option to bear their own biological child."
Process of uterus transplantation
UAB's uterus transplant program is one of only four programs in the United States and the first in the world to open outside of a clinical research trial. 
"Uterus transplant is another way that UAB is making a contribution here for patients who have longed for more options to building a family," Porrett explained.
RELATED: New heart transplant method could expand donor hearts by 30%
Upon receiving a uterus transplant from a deceased donor through Legacy of Hope, Mallory, Nick and their daughter relocated to Birmingham — a necessary part of enrolling in UAB's uterus transplant program due to the extensive level of medical oversight and clinical care.
According to the university, the process of uterus transplantation varies from person to person but can take two to five years for many participants. 
The process includes five phases:
1. Embryo generation. Before the uterus transplant surgery, an embryo is generated through in vitro fertilization. During the process of IVF, she is given fertility drugs to produce eggs, which are then removed from her ovaries and fertilized outside of her body. These embryos are then frozen for later use.
2. Transplantation. A uterus is removed from a donor and surgically placed into the recipient. The recipient begins taking immunosuppressive medications to prevent rejection of the transplant. These medications are taken while the transplant is in place, including during pregnancy.
3. Pregnancy. Several months after the transplant surgery, one of the recipient's embryos will be thawed and placed directly into the uterus. If implantation is successful, the recipient will become pregnant. The health of both baby and mother is monitored very closely at frequent prenatal care visits with a high-risk obstetrician, known as a maternal-fetal medicine specialist.
4. Delivery. The child is born as close to term as is possible via a planned cesarean section. If the pregnancy has gone well and the recipient and her partner desire a second child, the uterus is left in place and immunosuppression medications are continued. Approximately six months after delivery, another embryo transfer can be attempted.
5. Uterus removal. After childbearing is complete, the transplanted uterus is removed, and immunosuppressive medications are stopped. 
This story was reported from Los Angeles. The University of Alabama at Birmingham contributed.