Watch: Couple 'very surprised' after they both propose at the exact same moment at Disneyland
ANAHEIM, Calif. - Dreams really did come true at Disneyland for one couple who got down on one knee and proposed to one another simultaneously.
In a video, Samuel Bishop Macias and Javier López are seen presenting each other with engagement rings outside Sleeping Beauty's castle at Disneyland in Anaheim, California.
López told FOX Television Stations that he was "nervous all day long," leading up to the proposal.
"I already had it planned but I never knew he [Macias] was planning the same thing!," López shared. "When he pulled out the ring, I started crying and laughing at the same time. It was a beautiful moment."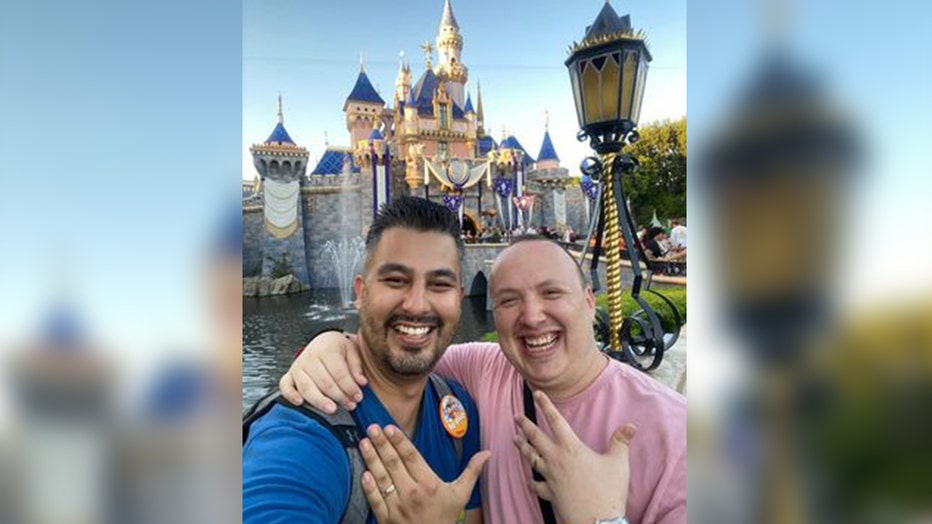 Couple Samuel Bishop Macias and Javier Lopez pose with their engagement rings (Credit: Samuel Bishop Macias and Javier López)
Macias agreed, telling FOX, "I felt very surprised and happy," adding, "We both have wanted this for a long time." 
The clip was captured by park visitor, Jenny Tuell, who told FOX that she was "genuinely shocked" while recording the sweet moment. 
"Once I saw Javier get down on one knee, I immediately started recording, so I could share my video with the couple later," Tuell revealed. "They both gave me a hug and were so grateful that I captured their special moment. I couldn't stop thinking about it and smiling for the rest of the day."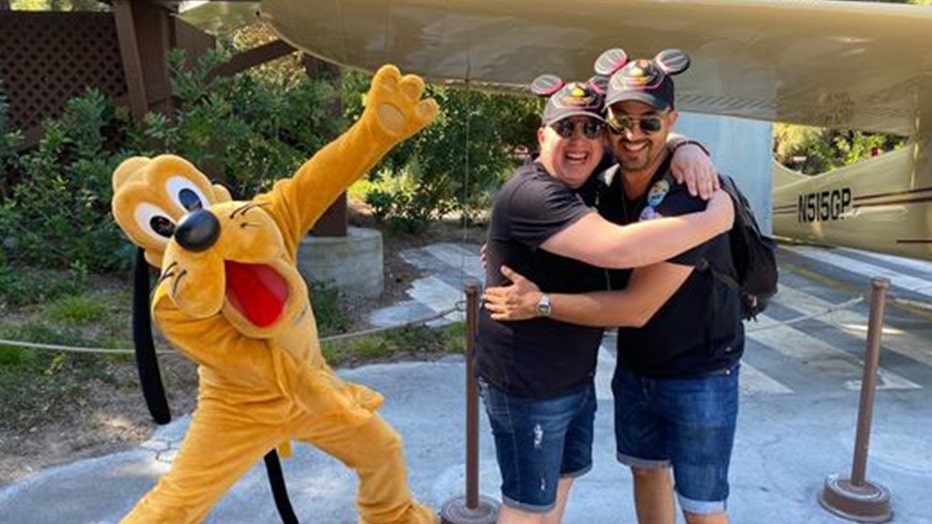 The couple spent three days at Disneyland. (Credit: Samuel Bishop Macias and Javier López)
The couple, who reside in Mexico, spent three days at Disneyland and said it was "a wonderful place to be a child again and believe in fairy tales and happily ever after." 
But this isn't the first double proposal to happen at a Disney park.
In May, a couple, who visited Disney World in Orlando, Florida, were left laughing after they both popped the question to each other near the Magic Kingdom.
This story was reported from Los Angeles.