Updated Atlantic hurricane season forecast sees busier season despite onslaught of El Nino
Hurricane experts at Colorado State University have increased the anticipated amount tropical cyclones they expect to form in the Atlantic basin during the 2023 season and warn the year might finish with above-average activity.
The updated annual outlook now calls for 18 named storms, nine hurricanes and four that will reach major hurricane status with winds of at least 115 mph.
In April, the university only thought the year would finish with around 13 named cyclones, six hurricanes and two majors due to negative influences across the Atlantic.
"While we continue to anticipate a robust El Niño for the peak of the Atlantic hurricane season, most of the tropical and subtropical Atlantic now has record warm sea surface temperatures. El Niño increases vertical wind shear in the Caribbean and tropical Atlantic, but the extreme anomalous warmth in the tropical and subtropical Atlantic may counteract some of the typical El Niño-driven increase in vertical wind shear," authors of the updated CSU Atlantic hurricane season outlook stated.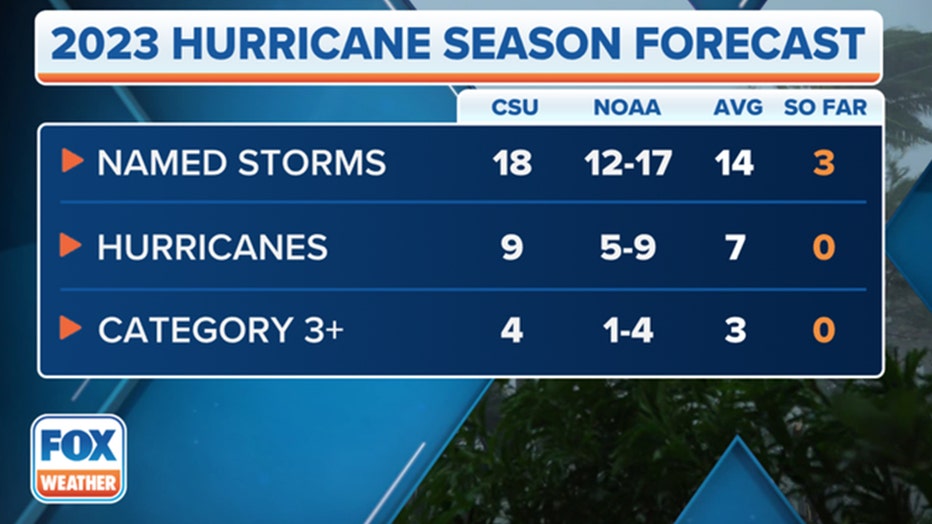 CSU's updated 2023 Atlantic hurricane season forecast compared to NOAA and the 30-year averages. (Credit: FOX Weather)
The experts also believe the luck that coastal communities have seen so far this season with minimal impacts could end with the United States at greater risk of experiencing a major hurricane strike than during a typical season. 
CSU calculated the probability of at least one major hurricane landfall along the continental U.S. coastline to be at 50% - greater than the typical 43% average.
2023 ATLANTIC HURRICANE SEASON GUIDE: HERE'S WHAT TO KNOW ABOUT THIS YEAR'S STORMS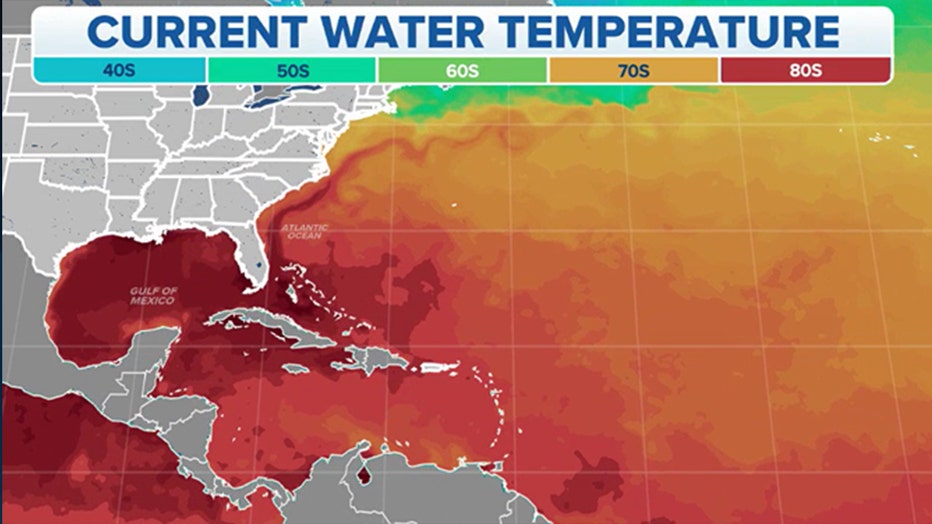 Warm water temperatures are common across the Atlantic basin (Credit: FOX Weather)
El Niño to play a reduced role in season impacts
During an El Niño pattern, the Atlantic basin typically sees below-normal activity due to vertical wind shear and cooler water temperatures.
Both components can prevent tropical cyclones from forming and strengthening, but the CSU team says record warm sea surface temperatures in the Atlantic should be sufficient enough to counteract any hostilities produced by El Niño.
NOAA officially declared El Niño to be underway in early June, but the event appeared to take a break from intensifying into a staunch pattern during the early summer.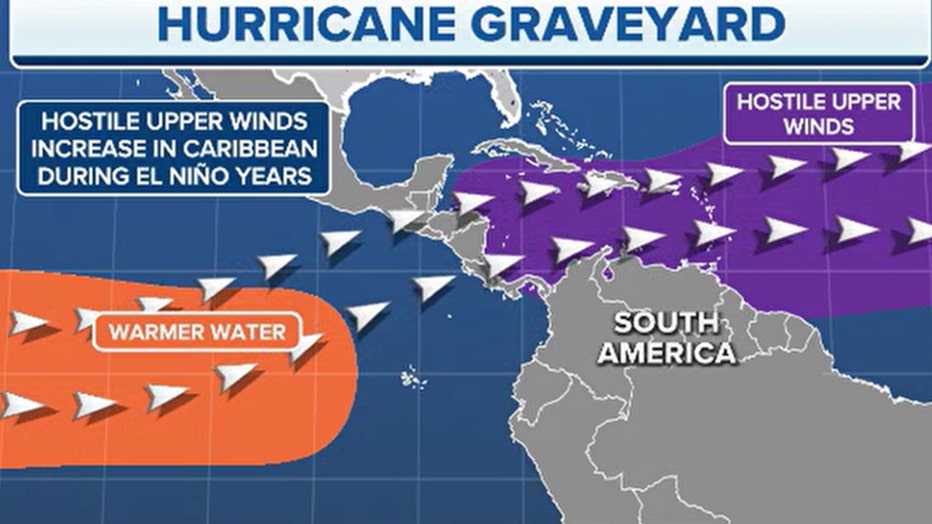 El Nino impacts on western Atlantic basin (Credit: FOX Weather)
"I do expect El Niño will continue to intensify over the rest of the summer/fall, as it looks like we will get additional low-level westerly wind anomalies across the tropical Pacific," said Philip Klotzbach, lead author of the outlook.
The hurricane expert stated several times during the latest tropical season update that due to the weather patterns at play there is greater-than-normal uncertainty with the forecast.
NOAA's official outlook released in May gave the season a 30% chance of coming in below long-term averages and a 30% chance of seeing above-normal activity.
El Ninos are known to produce extreme weather around the globe. The world entered an El Nino in June 2023, and events are known to produce both good and bad impacts.
2023 season off to an unusual start
The first tropical cyclone of the season occurred in January – a full five months earlier than usual.
The subtropical storm wasn't around for very long off the coast of the Northeast but joined a list of six other tropical systems that have been tracked during the first month of the year. 
Tropical Storms Bret and Cindy carried on the notion of 2023 being an unusual season by forming out of Cabo Verde disturbances.
Typically, the first long-track cyclones form in August and September, but CSU experts stated 2023's early activity could be an indication of just how active a season it'll be.
It is the first time on record that two tropical storms have formed so far eastward in the tropical Atlantic during June.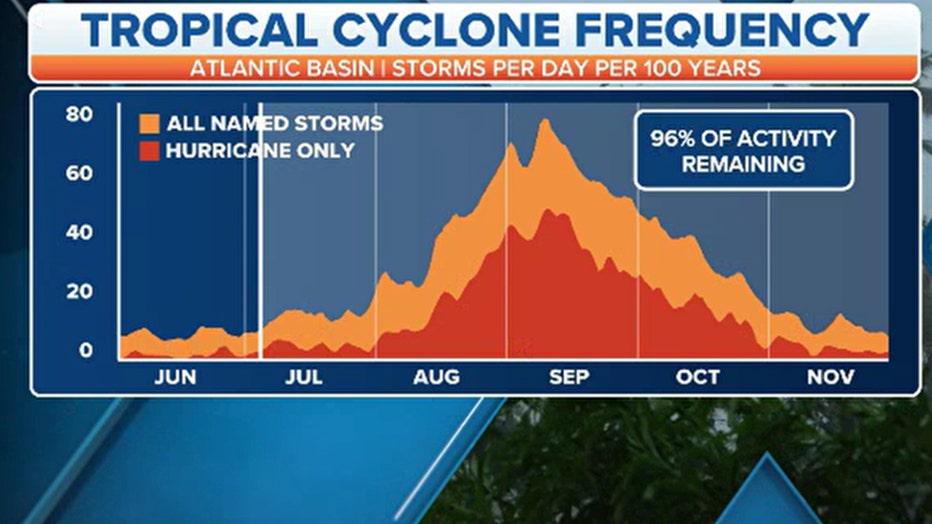 Expected tropical cyclone formations (Credit: FOX Weather)
The rare out-of-season activity, along with Arlene, Bret and Cindy, means the Atlantic hurricane season has already seen four tropical cyclones when an average year has only racked up one formation through early July.
CSU says it plans on issuing its next season update in early August, ahead of what is considered to be the peak of the hurricane activity.
RELATED: Earth sees hottest day on record for third straight day
Last year, 11 named storms, including eight hurricanes, formed during the second half of the season.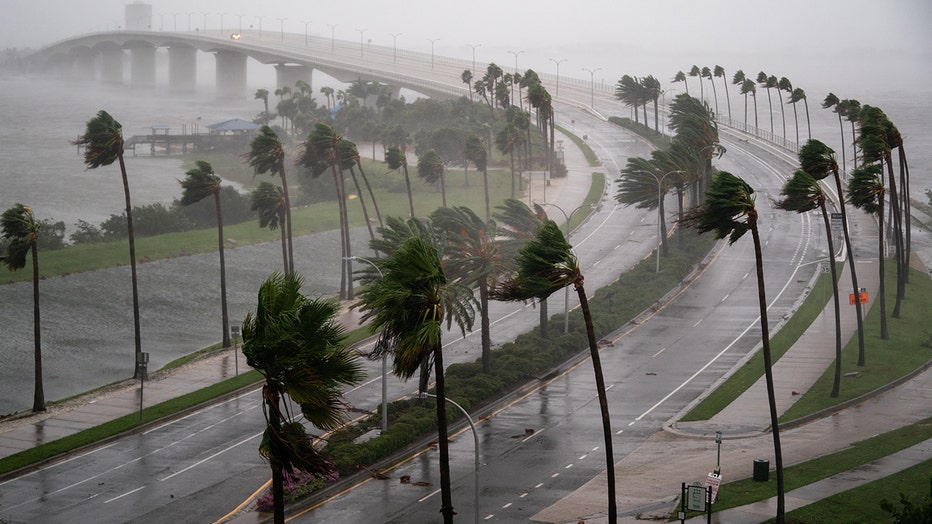 Wind gusts blow across Sarasota Bay as Hurricane Ian churns to the south on September 28, 2022 in Sarasota, Florida. (Credit: Sean Rayford/Getty Images)
If the latest update from Klotzbach and his team of forecasters at CSU is accurate, the season will come close to using all 21 names on the season's designated list.
The remaining names on the list for the 2023 Atlantic hurricane season are: Don, Emily, Franklin, Gert, Harold, Idalia, Jose, Katia, Lee, Margot, Nigel, Ophelia, Philippe, Rina, Sean, Tammy, Vince and Whitney.