UK police praise child for lending bike to capture thief
LONDON - Police in the United Kingdom are sending praise to a young boy who lent his bike to an officer, which led to the apprehension of a 47-year-old man on suspicion of theft, burglary, and shoplifting.
Footage recorded on Sept. 8, shows the moment Officer Harriett Taylor rode the child's bike down a local street in Gosport, roughly 86 miles south of London. 
Police said Taylor approached a "slightly stunned" boy during the pursuit in search of some "pedal power" to assist in the capture of the thief. 
"Please can I borrow your bike? I will return it to you," Taylor asked the child, according to police. "Erm... yeah, okay then," the boy reportedly responded. 
The chase was successful and the suspect was arrested, police said.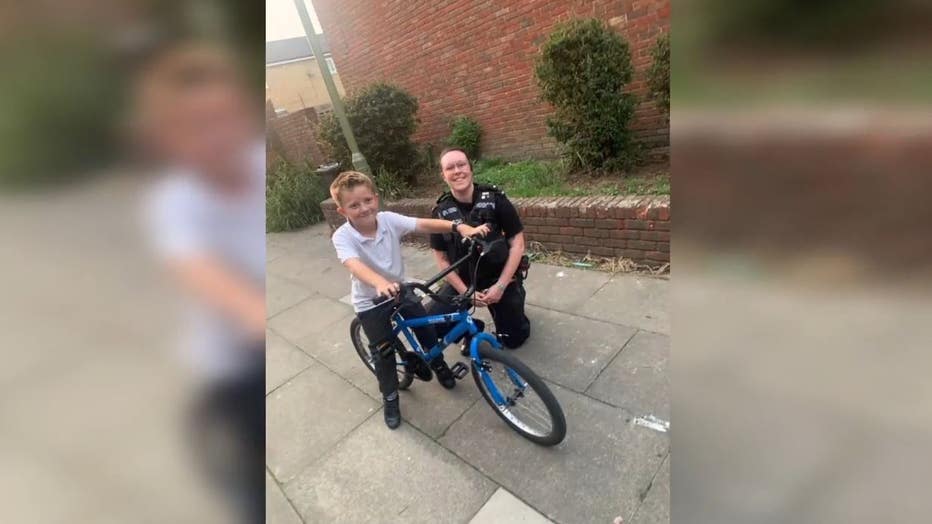 Police Constable Taylor is pictured with the boy who loaned her his bicycle. Credit: Gosport Police via Storyful
A photo from the police showed the boy was reunited with his bike.
Storyful contributed to this report.