Trump faces additional charges in Mar-a-Lago classified documents case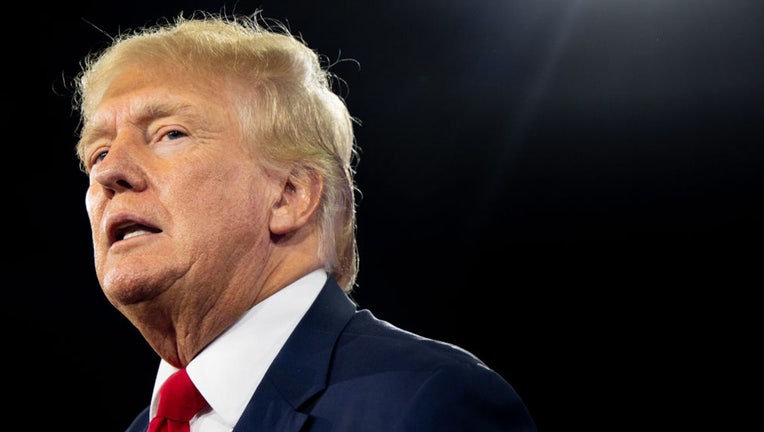 article
WASHINGTON - Former President Donald Trump faced new charges Thursday in a case accusing him of illegally possessing classified documents, with prosecutors alleging that he asked a staffer to delete camera footage at his Florida estate in an effort to obstruct a federal investigation into the records.
The indictment includes new counts of obstruction and willful retention of national defense information, adding fresh detail to an indictment issued last month against Trump and a close aide. The additional charges came as a surprise at a time of escalating anticipation of a possible additional indictment in Washington over his efforts to overturn the results of the 2020 presidential election. The updated allegations make clear the vast — and unknown — scope of legal exposure faced by Trump as he seeks to reclaim the White House in 2024 while fending off criminal cases in multiple cities.
The new allegations from special counsel Jack Smith center on surveillance footage at Trump's Mar-a-Lago estate in Palm Beach, evidence that has long been vital to the case. Trump is alleged to have asked for the footage to be deleted after FBI and Justice Department investigators visited in June 2022 to collect classified documents he took with him after leaving the White House. The new indictment also charges him with illegally holding onto a document he's alleged to have shown off to visitors in New Jersey.
A Trump spokesperson dismissed the new charges as "nothing more than a continued desperate and flailing attempt" by the Biden administration "to harass President Trump and those around him" and to influence the 2024 presidential race.
Prosecutors accuse Trump of scheming with his valet, Walt Nauta, and a Mar-a-Lago property manager, Carlos De Oliveira, to conceal the footage from federal investigators after they issued a subpoena for it. Video from the property would ultimately play a significant role in the investigation because, prosecutors said, it captured Nauta moving boxes of documents in and out of a storage room — including one such incident a day before a Justice Department visit to the property.
According to the indictment, Nauta met with De Oliveira on June 25, 2022, at Mar-a-Lago, where they went to a security guard booth where surveillance video was displayed on monitors and walked with a flashlight through a tunnel where the storage room was located, observing and pointing out surveillance cameras.
Two days later, according to the indictment, De Oliveira walked with an unidentified Trump employee to an audio room, where De Oliveira asked how many days the server retained footage.
De Oliveira, prosecutors said, told the other employee "that 'the boss' wanted the server deleted" and asked, "What are we going to do?"
During a voluntary interview with the FBI last January, prosecutors say, De Oliveira lied when he said he "never saw nothing" with regard to boxes at Mar-a-Lago.
De Oliveira was added to the indictment, charged with obstruction and false statements related to an interview he gave the FBI earlier this year. His lawyer declined to comment Thursday evening.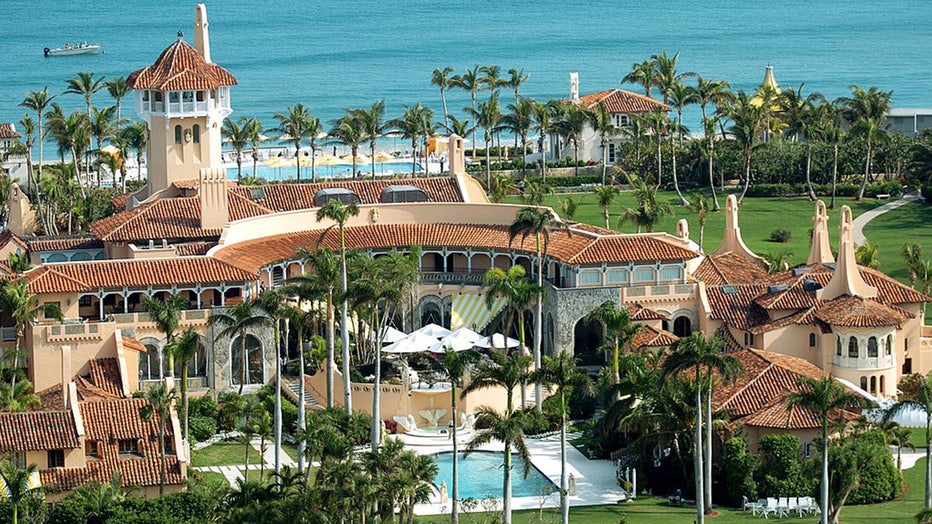 FILE - Aerial view of Mar-a-Lago, the oceanfront estate of billionaire Donald Trump in Palm Beach, Fla.  (John Roca/NY Daily News Archive via Getty Images)
The new charges were filed as Trump is bracing for the prospect of an additional indictment related to his efforts to undo the 2020 election in the run-up to the Jan. 6, 2021, riot at the U.S. Capitol. Last week, he revealed he had received a letter from the Justice Department informing him he was a target in that probe, suggesting that charges could be forthcoming, and his lawyers met with prosecutors on Smith's office earlier Thursday to discuss that case.
But despite the anticipation, the only charges filed Thursday were in Florida, not Washington.
The superseding indictment also charges Trump with an additional count of willfully retaining national defense information, relating to a document he showed off to visitors at his Bedminster, New Jersey, golf club during an July 2021 interview for a memoir by his onetime chief of staff Mark Meadows. Prosecutors have described the document as a Pentagon plan of attack and Meadows, in his subsequent book, said the country it concerned was Iran.
According to the indictment, Trump returned that document, which was marked as top secret and not approved to show to foreign nationals, to the federal government on Jan. 17, 2022.
Trump has denied he had secret documents before him when he spoke.
"There wasn't a document. I had lots of paper. I had copies of newspaper articles, I had copies of magazines, I had copies of everything," he said in an interview with Fox News host Bret Baier.
The count was notable because prosecutors until now had mostly been focused on the records that Trump had refused to return in response to a Justice Department subpoena last year.
Both Trump and Nauta have pleaded not guilty to the original 38-count indictment. De Oliveira is due in court in Florida on Monday.
____
Associated Press writers Alanna Durkin Richer in Boston, Michael Kunzelman, Lindsay Whitehurst, Farnoush Amiri, Nomaan Merchant, Lisa Mascaro and Gary Fields in Washington and Jill Colvin in New York contributed to this report.