'Trail of blood' leads New Mexico officers to Bengal tiger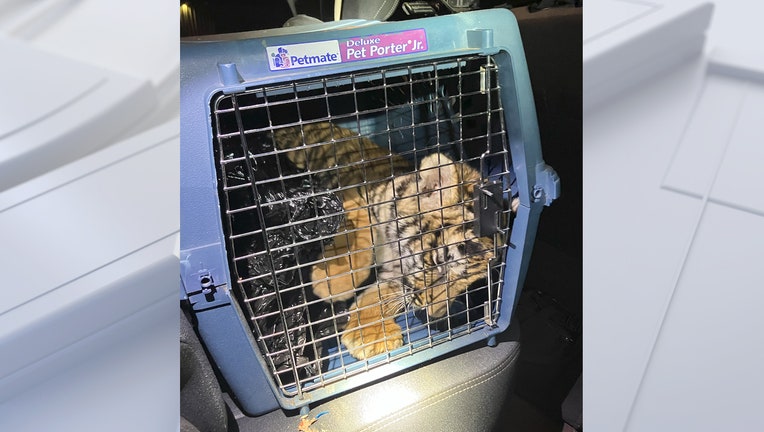 article
ALBUQUERQUE, N.M. - Officers responding to a shooting said a "trail of blood" led them to find a tiger cub inside a residence.
Albuquerque Police said officers were alerted about a shooting Tuesday afternoon in the southeastern portion of the city. They found someone shot in the leg outside a business.
Investigators later said it appeared the victim was struck by a stray bullet.
While on the scene, officers heard an additional gunshot from a nearby mobile home. Investigators said they followed the noise and found Kevin Gerardo Vargas Mercado armed with a semiautomatic handgun with an extended magazine.
RELATED: Animal shelter receives dozens of applications to adopt dog 'Zeus' — who may also be part wolf
Officers then took Mercado into custody.
They later followed a trail of blood leading to another trailer in the area. As they came closer to the home, they realized the door was unlocked and the blood trail continued inside, but they didn't find anyone.
However, they did find a Bengal tiger cub inside a dog crate. Officers obtained a search warrant in order to retrieve the tiger.
Right now, the animal is in custody with the New Mexico Department of Game and Fish. No other details were released regarding the discovery of the tiger.
This story was reported from Los Angeles.