Tourist films something massive swimming below plane: It was a world-famous creature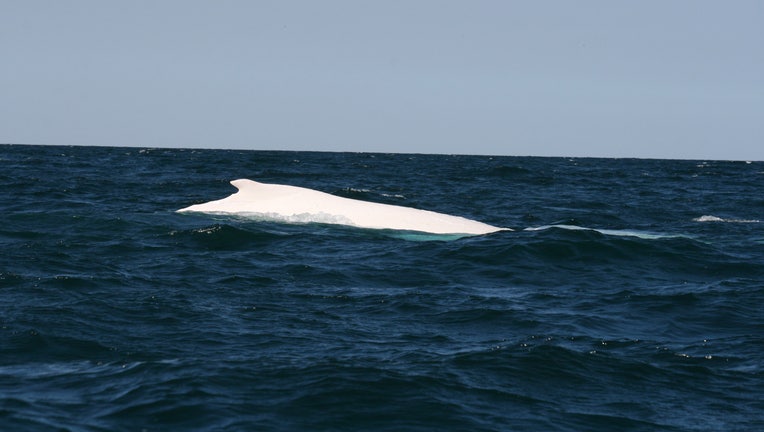 article
A tourist flying over the Great Barrier Reef in Australia unknowingly captured the video of a lifetime when she filmed a huge, white creature swimming in the ocean below.
According to the White Whale Research Center, that creature is likely Migaloo, one of the only all-white humpback whales in the world.
"It was definitely swimming!" the woman told the research center. "It was heading the same direction as us!"
RELATED: Watch: Dingo bites sunbathing tourist on Australian beach
Migaloo, meaning 'white fella' in the Aboriginal Australian language, was first spotted in Byron Bay in 1991. According to Australian Broadcasting Corporation (ABC), as of May, it had been nearly three years since Migaloo was last seen. Researchers believe Migaloo is in his 30s.
The best chance for spotting this elusive sea creature is during Australia's whale migration season, when some 35,000 humpback whales migrate from the waters off Antarctica to the Great Barrier Reef.
Whale watchers had a scare last year when a white whale carcass washed up on an Australian beach, but it was later confirmed to be a different whale.
READ MORE: Killer whales are attacking, sinking boats and scientists are unsure why
Dr Vanessa Pirotta, a whale expert at Macquarie University, told ABC that it's not uncommon for there to be years in between Migaloo sightings.
"He's like an iceberg underwater; there is something magnificent about seeing this wide, illuminating animal underwater," Pirotta said.