Nearly 85K highchairs recalled after reports of children falling from chair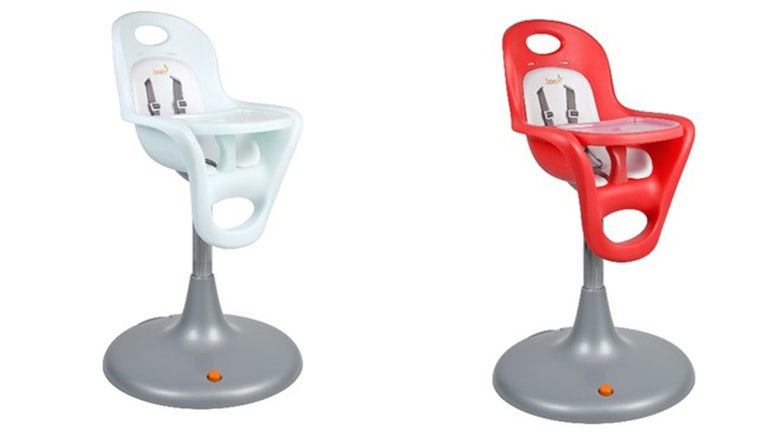 article
Nearly 85,000 highchairs have been recalled after two dozen reports of children falling from the chair.
The recall involves TOMY's Boon Flair highchairs manufactured before September 2016 and all Boon Flair Elite highchairs. According to the Consumer Product Safety Commission, the bolts used to secure the seat of the recalled highchair to the pedestal base can become loose and allow the seat to detach, posing a fall hazard.
READ MORE: FDA issues warning letters to 3 infant formula manufacturers
The recalled Flair Elite highchair has a white and orange molded plastic seat with a white tray and metal pedestal base. The Flair highchairs have a gray plastic pedestal base and were sold in 10 color combinations.
TOMY has received 34 reports of the chair separating from the base, including 24 falls resulting in 11 injuries such as bruising or scratches.
READ MORE: Nearly 80,000 gas cooktops under voluntary recall for gas leaks, fire hazard
The highchairs were sold at Bed Bath & Beyond, Target, Toys 'R' Us, and other stores nationwide, and online at Amazon.com, Target.com, Walmart.com, and BedBathAndBeyond.com. The Flair Elite was sold from 2008 to 2009 for about $380. The Flair models were sold from January 2008 through February 2017 for between $230 and $250.
The CPSC says to stop using the recalled highchairs and contact TOMY for a free repair kit – a set of bolts and split and flat washers to repair the recalled highchair.