These nickels might have a value over 5 cents, particularly if this animal appears on it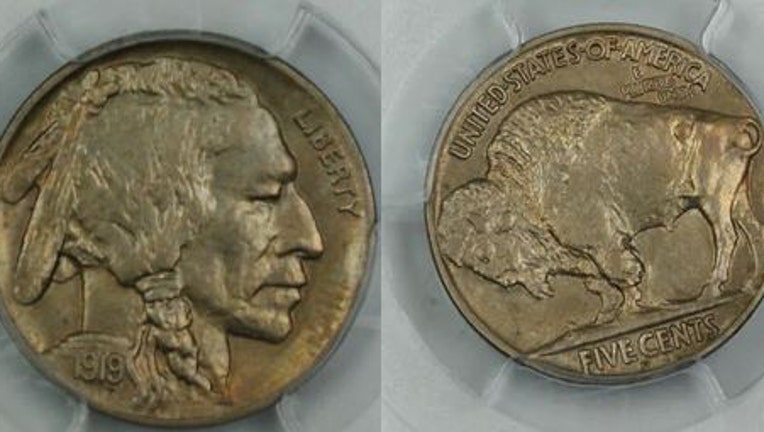 article
If you have spare nickels hanging around, don't discard them too soon, because there's a chance they're worth much more than you think. 
Several versions of these coins exist, but the Buffalo nickel is the most popular among collectors.
"People collect them by date and mint, and people want the very best of the pristine brand of the nickels," said Julian Leidman, a coin dealer and expert at Bonanza Coins. 
Leidman has been selling coins for over 50 years and explains to FOX Television Stations that the Buffalo nickels are commonly not circulated, noting that "brand new coins are worth $30 and others with a specific date and mint mark are worth thousands of dollars, and have to be in the very best condition."
RELATED: Watch: Thousands of 'exceptional' bronze coins found off coast of Sardinia
A minted 1913 to 1938 Buffalo nickel value is found by determining the date and condition.  A heavily worn coin with a readable date is worth well above face value. 
KSN-TV in Missouri reported that the highest amount ever paid for a '1937 D three legged' Buffalo nickel was nearly $100,000 at an auction in 2021 because of the coin's perfect condition. 
Leidman said that the best Buffalo nickel (a 1919 D-Buffalo nickel) he has in his store's inventory is worth $7,500 but adds that he rarely sees these types of nickels in his shop. 
RELATED: Rare doubled die error pennies sell for big bucks. Here's what they are, and how to find one
"Nobody has brought any in. Most of the nickels that come into my store are used nickels and worth $0.25 each.  The ones customers find aren't valuable or in pristine condition."
And if you want to collect one of these rare coins, Leidman explains that the best way to find them is at coin auctions or through a coin dealer. 
This story was reported from Washington, D.C.