Tennessee's anti-drag law struck down as too broad, too vague
NASHVILLE, Tenn. - A federal judge says Tennessee's first-in-the-nation law designed to place strict limits on drag shows is unconstitutional.
In a 70-page ruling handed down late Friday night, U.S. District Judge Thomas Parker wrote that the law was both "unconstitutionally vague and substantially overbroad." He also added that the statute encouraged "discriminatory enforcement."
"There is no question that obscenity is not protected by the First Amendment. But there is a difference between material that is 'obscene' in the vernacular, and material that is 'obscene' under the law," stated Parker, who was appointed by former President Donald Trump. "Simply put, no majority of the Supreme Court has held that sexually explicit — but not obscene — speech receives less protection than political, artistic, or scientific speech."
READ MORE: 3 out of 4 Americans support LGBTQ ad campaigns, GLAAD survey finds
The Memphis-based Friends of George's filed the complaint in March, saying the law would negatively impact them because they produce "drag-centric performances, comedy sketches, and plays" with no age restrictions.
Initially, the complaint listed Republican Gov. Bill Lee, Attorney General Jonathan Skrmetti and Shelby County District Attorney General Steven Mulroy as defendants, but the plaintiffs later agreed to dismiss the governor and top legal chief — though Skrmetti continued to represent Mulroy for this case.
A spokesperson for both Skrmetti and Mulroy did not immediately respond to requests for comment on Parker's ruling.
Tennessee's Republican-dominated Legislature advanced the anti-drag law earlier this year, with several GOP members pointing to drag performances in their hometowns as reasons why it was necessary to restrict such performances from taking place in public or where children could view them.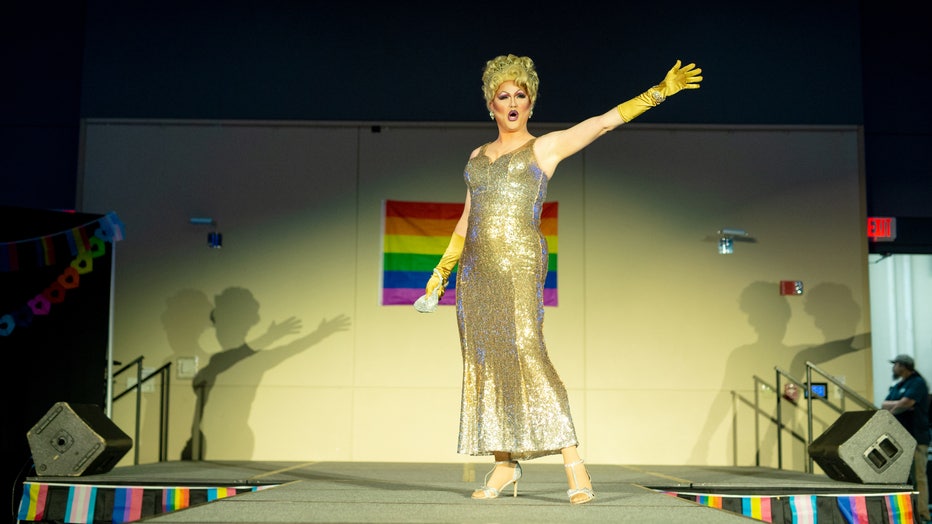 Dolly Would of Western North Carolina, rehearses her performance before a drag show and story hour held at East Tennessee State University in Johnson City, Tennessee on Friday March 31, 2023. The event was held in protest to the passing of legislatio
Yet the actual word "drag" doesn't appear in the statute. Instead lawmakers changed the definition of adult cabaret in Tennessee to mean "adult-oriented performances that are harmful to minors." Furthermore, "male or female impersonators" were classified as a form of adult cabaret, akin to strippers and topless, go-go and exotic dancers.
The law would have banned adult cabaret performances from public property or anywhere minors might be present. Performers who broke the law risked being charged with a misdemeanor or a felony for a repeat offense.
Lee quickly signed off on the statute and it was set to take effect April 1. However, to date, the law has never been enforced because Parker sided with the group that filed the lawsuit challenging the statute in March and temporarily blocked the law.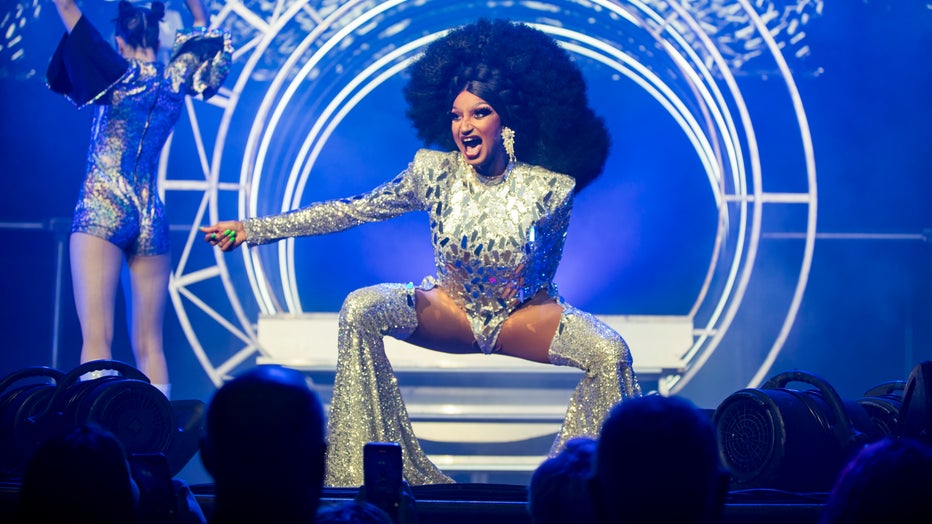 Angeria Paris VanMicheals performs onstage for RuPauls Drag Race Werq The World Tour at Ryman Auditorium on August 09, 2022 in Nashville, Tennessee. (Photo by Danielle Del Valle/Getty Images)
"The word 'drag' never appears in the text of the (law). But the Court cannot escape that 'drag' was the one common thread in all three specific examples of conduct that was considered 'harmful to minors,' in the legislative transcript," Parker wrote.
Parker used an example of a female performer who wore an Elvis Presley costume and mimicked iconic musician could be at risk of punishment under the drag law because they would be considered a "male impersonator."
READ MORE: LGBTQ+ Pride month begins with protests, parades, parties
According to the complaint, Republican state Rep. Chris Todd and Republican state Sen. Ed Jackson helped lead an effort last year to block a drag show at a park in Jackson, west of Nashville, as part of a Pride festival. Todd later confirmed that he had not seen the performance, but nevertheless pursued legal action to stop the show. Organizers eventually reached a settlement to hold the event indoors with an age restriction.
That incident, along with other Republican lawmakers citing their objections to drag shows in their hometowns, were used as examples by Parker as reasons that the anti-drag law was "geared towards placing prospective blocks on drag shows—regardless of their potential harm to minors."
"Whether some of us may like it or not, the Supreme Court has interpreted the First Amendment as protecting speech that is indecent but not obscene," the judge wrote.
The Tennessee drag law marks the second major proposal targeting LGBTQ+ people passed by state lawmakers this year. Lee signed into law GOP-backed legislation banning most gender-affirming care, which is being challenged in court.