Tennessee dog rescued from cave after falling over 50 feet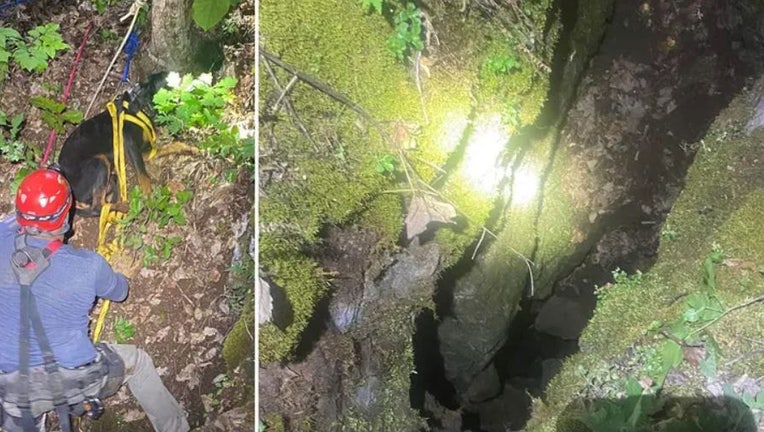 article
A Tennessee dog was rescued Monday night after falling over 50 feet into a cave, officials said.
Shaker, a hound, fell between 50 and 75 feet after smelling a raccoon and chasing the animal in a wooded area near the town of Bean Station, dog owner Jacob Reed told WVLT-TV. 
Reed said that Shaker could not move after the fall.
The Bean Station Volunteer Fire Department said its volunteer members responded at around 10:30 p.m. and began working to reach the hound.
FLORIDA FAMILY REUNITED WITH DOG WHO SPENT 301 DAYS IN A TEXAS ANIMAL SHELTER
Using trees as anchors, a rescuer rappelled into the cave to reach Shaker and eventually brought the dog to safety.
Officials in Bean Station, located in eastern Tennessee about 47 miles northeast of Knoxville. said the dog brought to safety and did not suffer any injuries in the fall.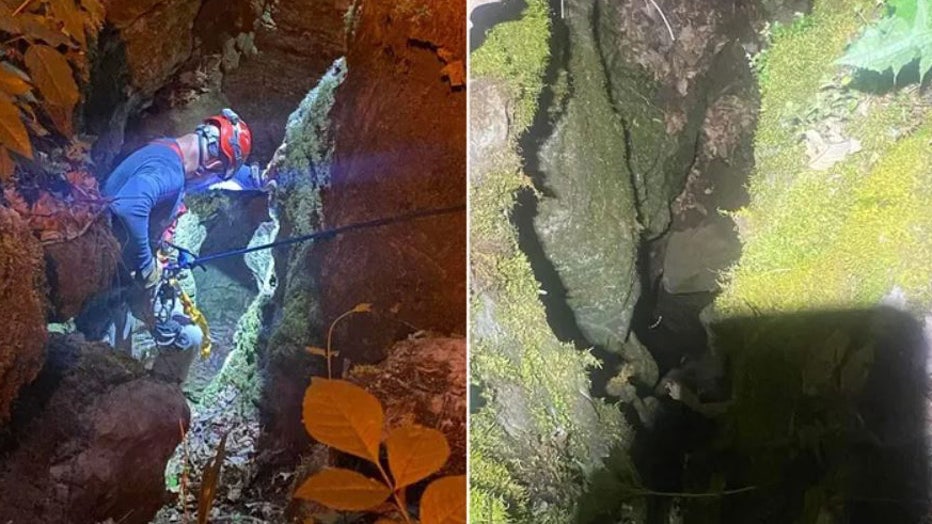 Officials said Shaker fell about 50 to 75 feet into the cave near Bean Station, Tennessee. (Bean Station Volunteer Fire Department)
TOODLES THE POODLE REVIVED WITH NARCAN AFTER BEING FOUND UNCONSCIOUS NEXT TO OWNER FOLLOWING FENTANYL OVERDOSE
Reed told the station that the rescuers likely saved Shaker's life, and that the hound was doing well at home.
"We got him home, gave him some water, and fed him, and he was pouncing around like nothing even happened," Reed said. "Put him on a treadmill and making sure everything was working good and he was as good as he was before we left."