Suspicious skull found in luggage prompts security scare at Utah airport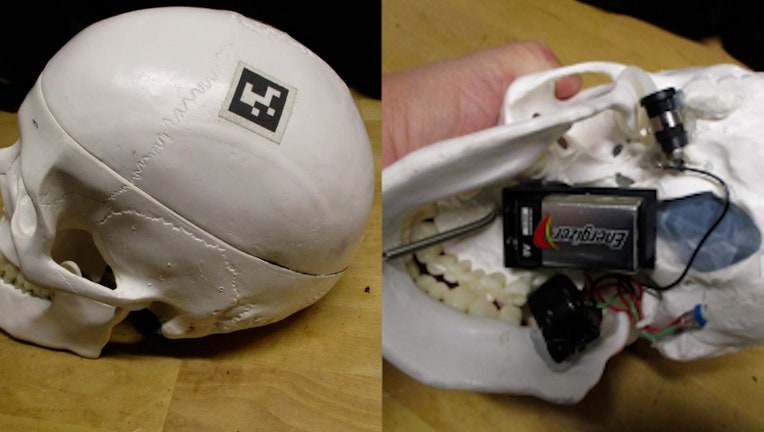 article
SALT LAKE CITY - With just weeks before Halloween, Transportation Security Administration officials got a spooky surprise when a skull turned up at the Salt Lake City International Airport last month. 
The incident forced TSA agents to suspend the checked baggage screening operations for nearly two hours after finding the skull in a passenger's checked luggage. 
Authorities said the TSA explosive detection unit flagged the item as a potential security threat. 
RELATED: South Carolina auto mechanics find 8-foot albino boa constrictor in engine: 'Is someone missing their pet?'
They reviewed the X-ray image on the screen, showing the skull with unidentifiable components inside. The items resembled an improvised explosive device. 
Airport officials were alert and an explosive detection canine was deployed. 
Authorities found the passenger who said the item in question was a "a plastic skull, putty, a 9-volt battery and a sensor." The passenger said he used it as a medical training device for spine and neurosurgeons. He said it's used to teach people on how to conduct a lobotomy. 
The passenger said he was heading to a trade show in Cancun, Mexico. 
RELATED: Watch: Tennessee couple rattled by venomous snake found nesting in baby's stroller
"This incident and subsequent response is an example of how TSA must take every potential security threat seriously while making sure that the transportation system is not put at risk," TSA Federal Security Director for Utah Matt Davis said in a news release. "I was pleased at the professionalism of everyone involved who worked closely to fully resolve the matter, to ensure that security was not compromised and to resume operations as quickly possible."
The item was ultimately confiscated and was not allowed on board. 
This story was reported from Los Angeles.