South Carolina officer rescues kidnapped getaway driver who mouthed 'help me' during traffic stop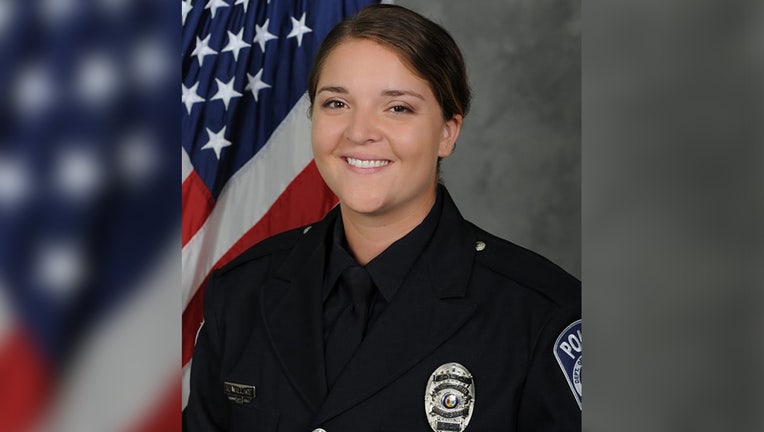 article
A South Carolina police department is commemorating one of its officers after a traffic stop led to the rescue of a woman allegedly forced to drive a shooting suspect away from a crime scene.
In a Facebook post for "Way To Go Wednesday," the North Myrtle Beach Police Department recognized Officer Wallace for her actions while patrolling U.S. Highway 17 in North Myrtle Beach during the early morning hours of May 28.
At around 5:30 a.m. that Sunday, Wallace conducted a traffic stop on a white Jeep that was driven through a red light at an intersection on the highway.
While talking with the people in the car, Wallace noticed the woman driving the Jeep "appeared distressed," and when the man in the passenger seat wasn't looking her way, she silently mouthed "help me" multiple times to Wallace.
MICHIGAN DEPUTIES, FIREFIGHTERS RESCUE TODDLER WHO STOPPED BREATHING AFTER FALLING INTO FAMILY'S POOL: VIDEO
The officer caught the woman's message and removed the man from the car, placing him in the back seat of her patrol vehicle.
Wallace then went back to the Jeep and spoke to the woman, who "frantically" told her that the man had just shot someone.
Shortly after, dispatch put a BOLO (Be On the Lookout) alert out over the radio for a car that was involved in a shooting outside The Waterway House, a restaurant in the Myrtle Beach area.
FORT WORTH POLICE RELEASE BODYCAM FOOTAGE OF MOMENT KIDNAPPED INFANT IS LOCATED
The man, later identified as 29-year-old Collins Bates, was arrested in connection with the shooting, according to WMBF. North Myrtle Beach police said an unlawfully carried pistol was recovered from under his seat.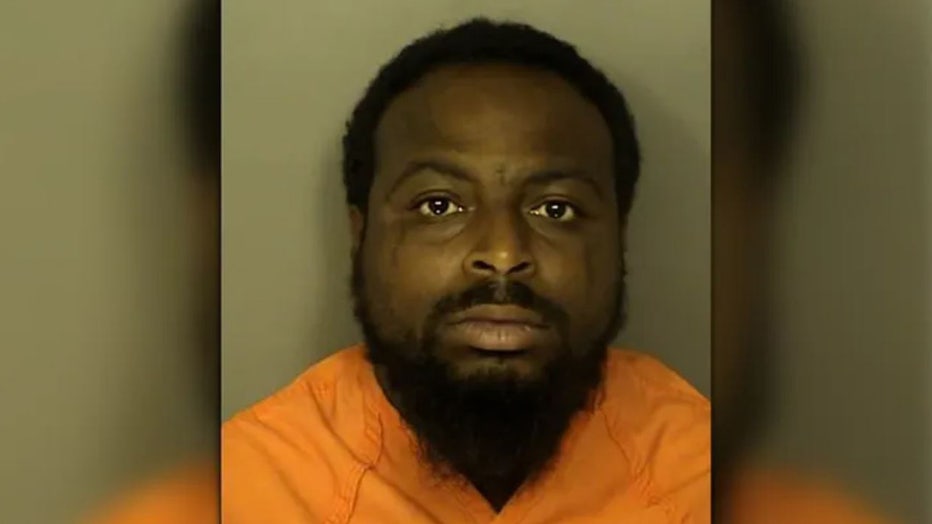 Collins Bates, 29, is facing multiple charges, including kidnapping and attempted murder, in connection with a shooting outside The Waterway House in the Myrtle Beach area on May 28, 2023. (J. Reuben Long Detention Center)
A Horry County police report obtained by WMBF showed that Bates allegedly shot someone in the stomach outside the restaurant before forcing the woman in the Jeep to drive him away from the scene.
The same police report stated that the gun found in the car matched the caliber of the casing found at the scene of the shooting, WMBF reported.
Bates is in the J. Reuben Long Detention Center facing multiple charges, including attempted murder and kidnapping. He is being held without bond.
The department praised Wallace for "proactively patrolling" the city's streets "even to the last 30 minutes of her shift."
"Our department and our community is lucky to have Officer Wallace," North Myrtle Beach police wrote. "Great Job!"