Some of the most unusual moments for US presidents you may not have known about
WASHINGTON - With the possibility that former President Donald Trump could be the first president to be indicted, it wouldn't be the only scandalous thing to ever happen to a U.S. president. 
On March 18, Trump claimed that his arrest was imminent and issued an extraordinary call for his supporters to protest as a New York grand jury investigates hush money payments to women who alleged sexual encounters with the former president. 
Whether he will be arrested or not remains to be seen, but either way, there is a long list of ridiculous and sometimes shocking incidents involving former presidents that you may not have known about. 
Here are some of the most ignominious things to happen in and out of the Ooval Ooffice: 
Editor's note: The assassinations of Abraham Lincoln, James Garfield, William McKinley and John F. Kennedy were not included only because they are well known historical events and this list was meant to include events that may not be immediately well known to the public. 
Death by cherries and milk
President Zachary Taylor, the 12th president, was never known for his healthy diet, which is why it should come as no surprise that his eating habits were supposedly the cause of his untimely death.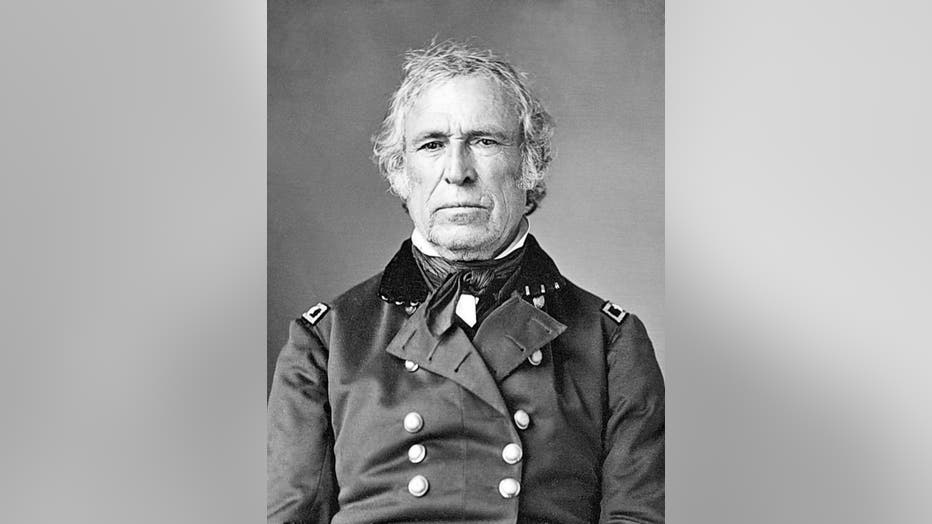 FILE - Restored photo of former president Zachary Taylor. 
While his exact cause of death is still disputed by historians, there are several sources that say Taylor ravaged heaps of cherries and iced milk as a favored treat. 
Experts say that on July 9, 1850, Taylor gorging on his usual order of cherries and milk died when outbreaks of cholera, a deadly bacteria disease were common during the hot summer months.
Bacteria from the disease was most likely present in Taylor's iced milk drink and some sources have claimed that the acidity of the cherries combined with the milk caused Taylor to die of gastroenteritis. 
When Taylor died, his symptoms included severe cramping, diarrhea, nausea and dehydration, according to historical records. 
Tried to assassinate a journalist?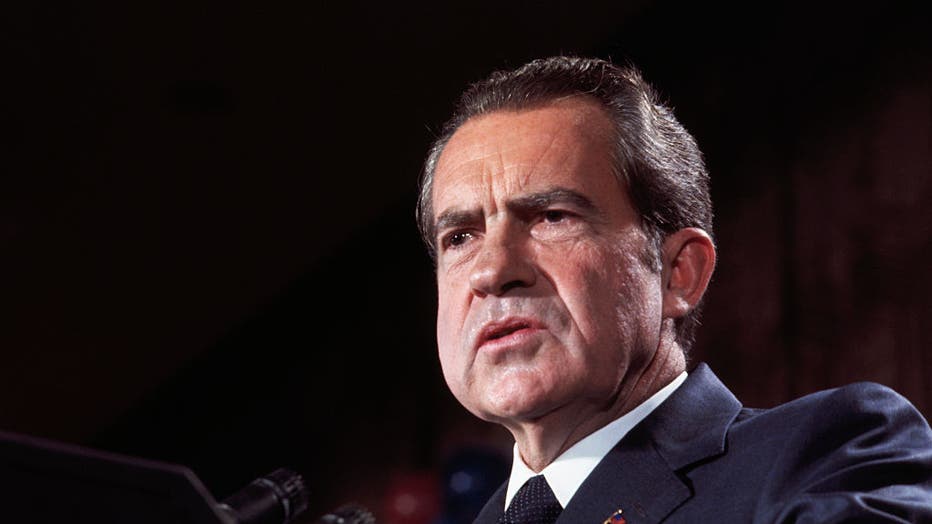 President Richard Nixon delivers a victory speech at a rally shortly after being elected to serve a second term. 
Former President Richard Nixon's disdain for the media was well documented. Nixon hated journalists so much that he allegedly went so far as plotting to assassinate well known newspaper columnist Jack Anderson, according to a book published in 2010 by journalism professor Mark Feldstein. 
The disdain Nixon had towards Anderson started with a series of scathing columns which shed light on acts of corruption throughout Nixon's political career. 
Feldstein wrote that Nixon planned to assassinate Anderson by a series of ideas including putting poison in his medicine cabinet or exposing him to a "massive dose" of LSD by smearing it on his car steering wheel. 
In the book Feldstein explains that while these reports are disputed, they were corroborated via a deathbed confession by ex-White House "plumber" Howard Hunt. 
Arrested for speeding
Trump may be the first president to be indicted, but Ulysses S. Grant was the first to get arrested – for speeding in his horse- drawn carriage. 
"He actually was racing his buggy on M street, where he was taken into custody," former D.C., police chief told WTOP News in an interview in 2012.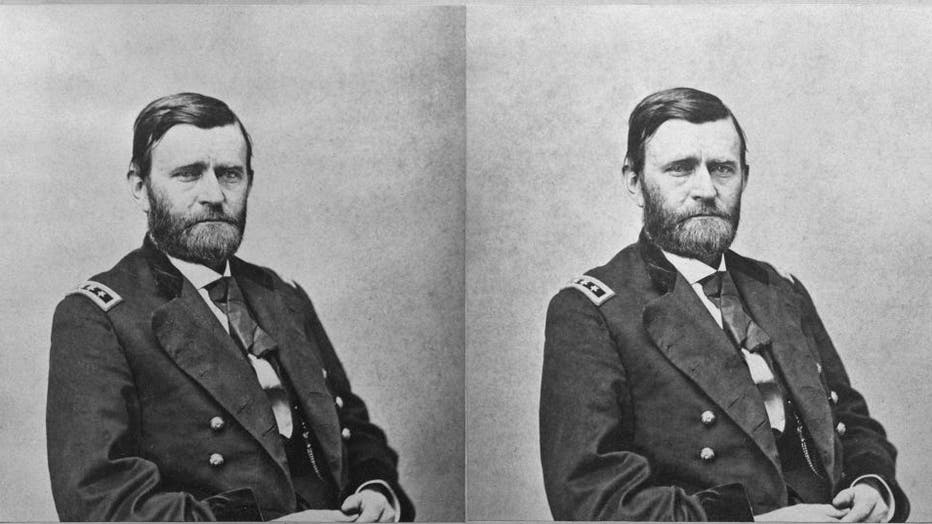 Stereoscopic image showing American politician and military officer Ulysses S Grant (1822-1885), General of Union Army during the American Civil War, poses in uniform for a studio portrait, location unspecified, United States, 1864.
According to Lanier, it wasn't an isolated incident either. 
"The metropolitan police department actually stopped and cited Ulysses S. Grant three times for speeding," Lanier explained. 
After police arrested Grant, historical records indicate that they were unsure if they could even charge a sitting president if he had not been impeached for any offense. 
"They ended up letting him pay a fine and walk back to the White House," Lanier said. 
Public urination
Lyndon B. Johnson is probably the most unashamed president known for giving interviews while doing his business on the toilet.
But LBJ was also known for taking his business wherever he saw fit.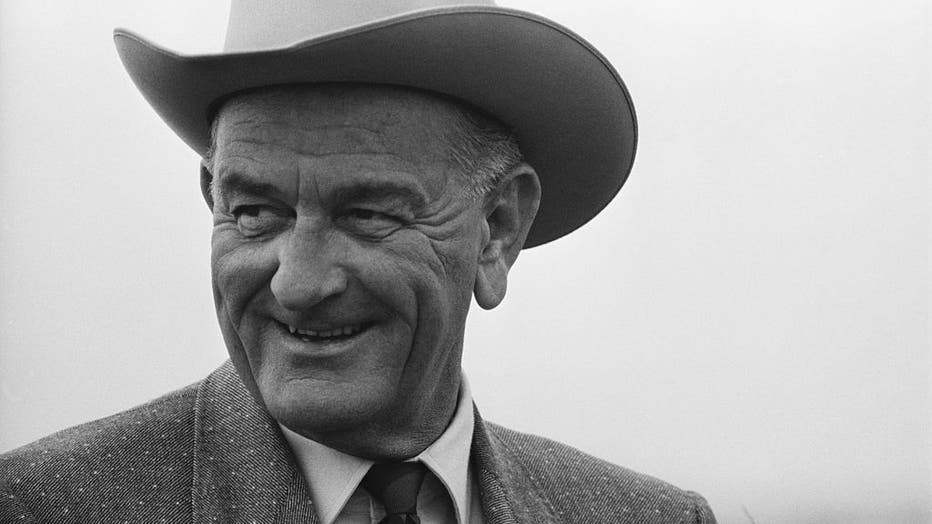 FILE - Photo taken of Johnson after gall bladder surgery. 
Biographer Robert Caro once wrote "he early became fabled for a Rabelaisian earthiness, urinating in the parking lot of the House Office Building as the urge took him. [And] if a colleague came into a Capitol bathroom as he was finishing at the urinal there," it would not stop him from continuing a conversation. 
Saw a UFO
Are we alone in the universe? Jimmy Carter doesn't seem to think so. 
Carter once described seeing a "red and green orb" in the sky outside Leary, Georgia during the 1976 Southern Governors Conference. 
https://www.youtube.com/watch?v=QoXoYetbsds
Carter described waiting outside for a meeting to begin at approximately 7:30 p.m., when he spotted what he described as "the darndest thing I've ever seen."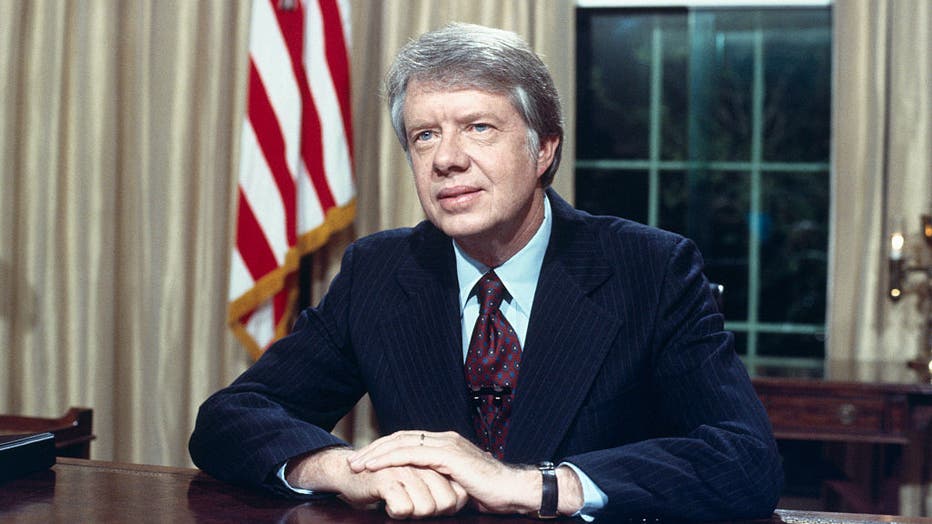 (Original Caption) President Carter is about to address the nation from the White House on his energy proposals. (Getty Images. )
Carter stated the object was "very bright [with] changing colors and about the size of the moon." Carter reported that "the object hovered about 30 degrees above the horizon and moved in toward the earth and away before disappearing into the distance." 
Carter then vowed never to question anyone who has said they've seen a UFO since that fateful night. 
"I don't laugh at people any more when they say they've seen UFOs. I've seen one myself," Carter said, according to historical records. 
Lost the nuclear launch codes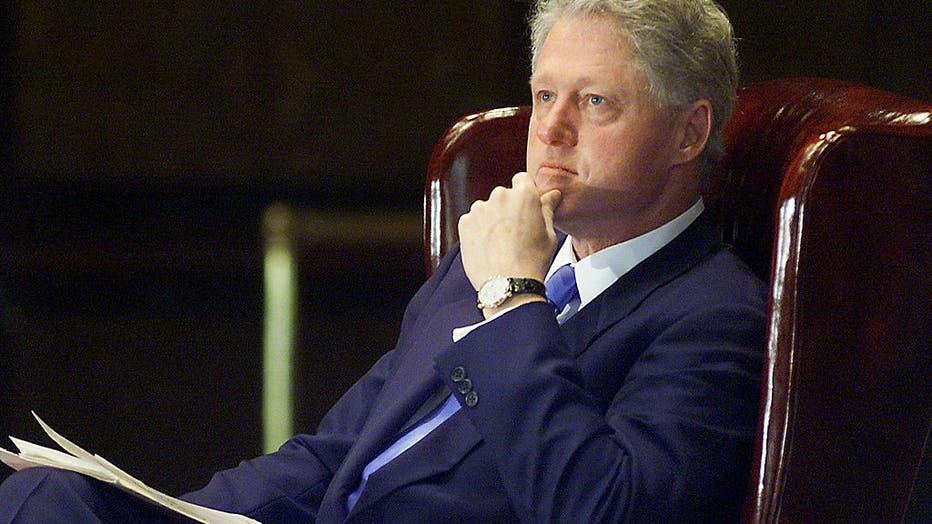 WASHINGTON, : US President Bill Clinton listens as he's introduced before delivering a speech about the developing US missile defense system to a packed house at Georgetown University in Washington DC, 01 September 2000. President Clinton said he wou
Former President Bill Clinton may be more well known for losing his fidelity but there was also something of arguably greater importance that was misplaced during his administration. 
Gen. Hugh Shelton, who served under Clinton as chairman of the joint chiefs of staff, told the story in his 2010  memoir that the nuclear codes were once lost for an uncomfortably long amount of time. 
"At one point during the Clinton administration," Shelton writes, "the codes were actually missing for months. [...] That's a big deal -- a gargantuan deal."
In another memoir written by Ret. Air Force Lt. Col Robert Patterson published in 2003, Patterson wrote that he was one of the men who carried the football – a briefcase which is used by the president's aide containing the launch codes.
Patterson explained that it was the morning after the Monica Lewinsky scandal broke that he made a routine request of the president to present his nuclear launch code card so that it could be swapped for an updated version. 
"He thought he just placed them upstairs," Patterson recalled. "We called upstairs, we started a search around the White House for the codes, and he finally confessed that he in fact misplaced them. He couldn't recall when he had last seen them."
The Associated Press contributed to this story. It was reported from Los Angeles.