Suspect formally charged with murder in assassination of Japan's Shinzo Abe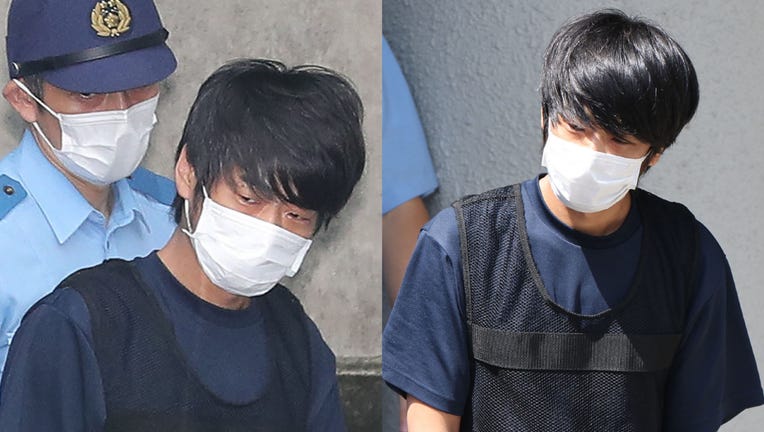 article
TOKYO - Japanese prosecutors formally charged the suspect in the assassination of former Prime Minister Shinzo Abe with murder, sending him to stand trial, a court said Friday.
Tetsuya Yamagami was arrested immediately after allegedly shooting Abe with a homemade gun as the former leader was making a campaign speech in July outside a train station in Nara in western Japan. He then underwent a nearly six-month mental evaluation, which prosecutors said showed he is fit to stand trial.
Yamagami was also charged with violating a gun control law, according to the Nara District Court.
Police have said Yamagami told them that he killed Abe, one of Japan's most influential and divisive politicians, because of Abe's apparent links to a religious group that he hated. In his statements and in social media postings attributed to him, Yamagami said he developed a grudge because his mother had made massive donations to the Unification Church that bankrupted his family and ruined his life.
One of his lawyers, Masaaki Furukawa, told The Associated Press on Thursday that Yamagami will have to take responsibility for the serious consequences of his alleged actions and that his defense lawyers will do their best to reduce his sentence.
Japanese law allows capital punishment for murder, but experts say the death penalty usually is handed down for multiple killings and Yamagami could get life in prison if convicted.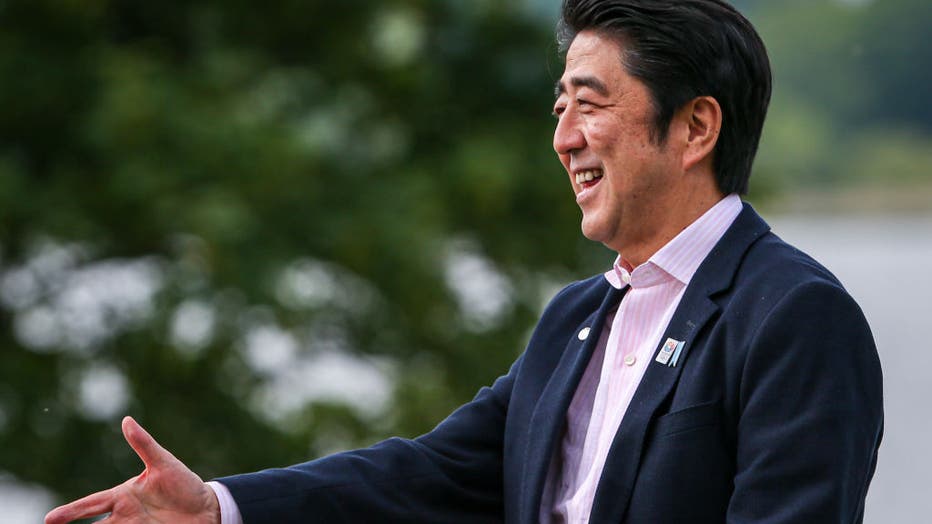 FILE IMAGE - Japanese Prime Minister Shinzo Abe as he attends the 2013 G8 Summit at the venue of Lough Erne on June 17, 2013, in Enniskillen, Northern Ireland. (Photo by Matt Cardy/Getty Images)
No date is set for the trial, which is expected to have a panel of civil jurors in addition to the usual bench judges, as is typical in murder cases and other serious criminal trials in Japan. There are no pretrial hearings in Japan and defendants generally undergo trials.
Due to the complexity of the case, it will take months before his trial begins, Furukawa said.
Police are also reportedly considering adding several other allegations, including producing weapons, violating the explosives control law and causing damage to buildings.
In a country known for public safety and tight gun controls, the assassination led to the resignation of top local and national police chiefs and a tightening of security guidelines for political leaders and other prominent people.
"We must take very seriously the heinous act of violence that resulted in the death of former Prime Minister Abe," Chief Cabinet Secretary Hirokazu Matsuno said in response to Yamagami's indictment.
He said Japan will ensure the safety of dignitaries and political leaders with the summit of the Group of Seven nations and nationwide local elections coming in the spring.
Some Japanese have expressed sympathy for Yamagami, especially those who also suffered as children of followers of the South Korea-based Unification Church, which is known for pressuring adherents into making big donations and is considered a cult in Japan.
Thousands of people have signed a petition requesting leniency for Yamagami, and others have sent care packages to his relatives or the detention center.
Kazuo Kobayashi, 64, a resident of Chiba near Tokyo, said Yamagami should face justice regardless of his difficult background.
"I think it's good to bring him to justice and make clear what is right and what is wrong," he said. "I want the case to be fully examined to find the truth in order to have a lesson for Japan's future."
The investigation into the case has led to revelations of years of cozy ties between Abe's governing Liberal Democratic Party and the church since Abe's grandfather, former Prime Minister Nobusuke Kishi, helped the church take root in Japan in the 1960s over shared interests in conservative and anti-communist causes.
Current Prime Minister Fumio Kishida's popularity has plunged over his handling of the church controversy and for insisting on holding a rare, controversial state funeral for Abe.
Kishida shuffled his Cabinet in August to remove ministers with church ties, but the subsequent release of an investigation by the governing party in September showed nearly half of its 400 national lawmakers had church connections.
Kishida, who said has no relations with the church, promised that party lawmakers will cut ties with the group, and his government has begun an investigation that could lead to a revocation of the church's religious status.
The government also adopted a law designed to help victims of the church's fundraising practices, though experts say the measure is insufficient.
Yoshihiro Morishima, a 72-year-old resident of Yokohama, said the church has long been a social problem, and "I would prefer that it disappear at this point. It would be just what the suspect wanted, but that's fine with me."
___
Associated Press video journalist Haruka Nuga contributed to this report.