'She won't let go of him': Tennessee couple of 69 years hold hands in final moments
article
NASHVILLE - An elderly Tennessee couple, who had been married for 69 years, spent part of their last moments together holding each other hands. 
Vanderbilt University Medical Center said Virginia and Tommy Stevens, both 91, powerfully displayed their love for one another as their days came to an end. 
Tommy had suffered from Alzheimer's disease and was being cared for at a memory care unit at the assisted living facility where the couple lived before being transferred to VUMC. He started suffering from aspiration pneumonia and sepsis which caused labored breathing and dangerously low blood pressure. 
RELATED: Miracle premature twins, size of soda cans, thrive at home against all odds
The same morning Tommy went to VUMC, his wife had fallen. She suffered six broken ribs, a spinal fracture and a hip injury.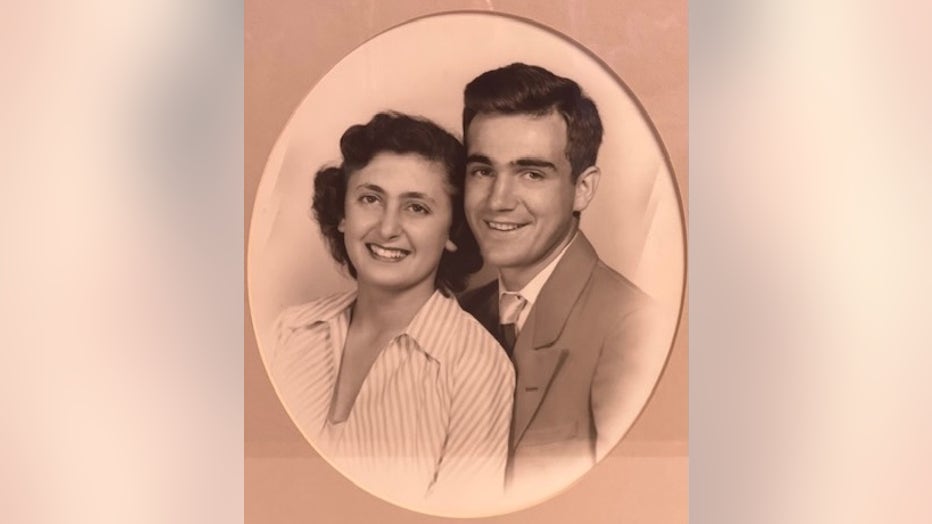 Tommy and Virginia Stevens had been married for 69 years. (Credit: VUMC)
Hospital staff eventually allowed the couple to be reunited in one room.
When the pair first spotted each other, "They both lit up,"  their daughter Karen Kreager said in a news release.
"He was awake when she came in," she said. "His eyes were open. He wasn't communicating a lot — just in small whispers. But he knew that she was there and that she was going to be right beside him. They haven't stopped holding hands the whole time. She won't let go of him."
RELATED: Double delight: Newborn twins share precious birthday with overjoyed parents
"You know, it helped me a lot," Virginia had said. "It just gave me peace that I wouldn't have to worry about him. He was going to be with me."
The couple raised two children and welcomed grandchildren and one great-grandchild. 
Virginia kept up her sense of humor with her visiting family.
"I watched Mrs. Stevens tease her grandson, and her grandson and granddaughter in turn tease her back, feed her yogurt and drinks, and just rejoice in each other's company," said Mohana Karlekar, MD, medical director of VUMC's adult Palliative Care Program. "It did not take a whole lot of work on our part. It is a reminder to me about how each of us should remember that taking just a little time can be so impactful and that we should do this more often."
The couple was able to reminisce about their lives including vacations and holiday gatherings. 
According to local reports, Tommy died on September 8. Virginia was released from the hospital but died several days later on September 17. 
This story was reported from Los Angeles.