Scorpion found in bananas turned into learning moment for students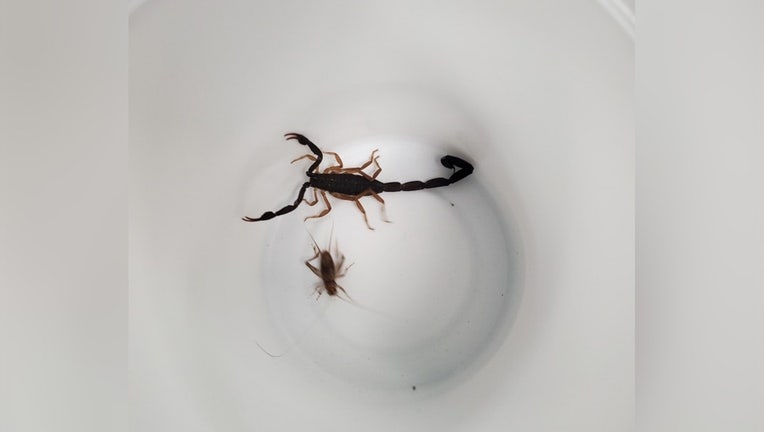 article
Cafeteria workers at a New York elementary school were surprised, to say the least, after they found a live scorpion in a bunch of bananas. 
On the morning of Jan. 13, cafeteria workers at Stanford Gibson Primary School in Norwich were washing bananas in a metal tub when the scorpion fell out from the stem portion of the bunch. 
The scorpion was quickly captured using a cup which was sealed with holes poked into it so the critter could breathe. 
"Our cafeteria and custodial staff followed all protocols and no staff or students were harmed in the discovery," according to a Facebook post published by the Norwich City School District. 
The bananas were originally from Guatemala and the school's zoology teacher speculates the unlikely visitor is a species of bark scorpion, according to the district's superintendent, Scott Ryan. 
Zoology students took advantage of the situation and gave the scorpion crickets to eat and studied it under a "glow light." 
"I am proud of the manner in which my team responded to this incident and love how they immediately thought to engage our students in a learning experience," Ryan told FOX TV Stations in an email. 
This story was reported from Los Angeles.