Dept. of Education launches probe into antisemitic, anti-Muslim discrimination at schools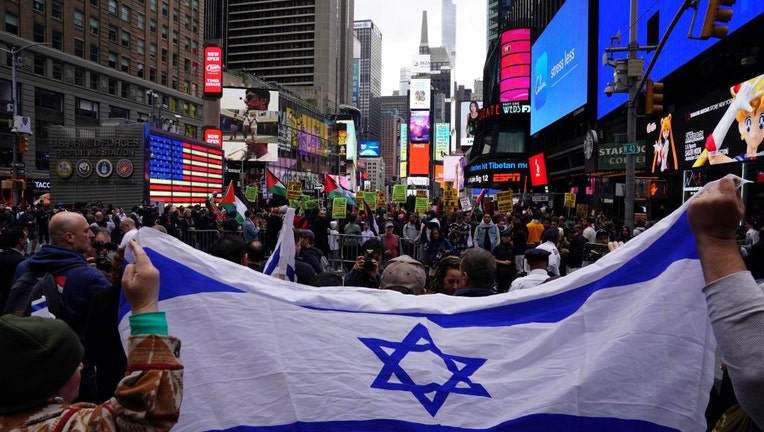 article
As a war rages on between Israel and Palestinians in Gaza, multiple schools in the U.S. are under investigation over incidents of antisemitic and anti-Muslim discrimination.
The Department of Education on Thursday released a list of six colleges and one school district that are being probed for alleged incidents of discrimination and possible violations of the Civil Rights Act of 1964 (Title VI), which prohibits race, color, or national origin discrimination, including harassment based on a person's shared ancestry or ethnic characteristics, according to an agency release. 
These schools are Cornell University, Columbia University, Wellesley College, University of Pennsylvania, The Cooper Union for the Advancement of Science and Art, Lafayette College, and the Maize Unified School District in Kansas. 
Five of the complaints at the institutions allege antisemitic harassment, and two allege anti-Muslim harassment, according to the Department of Education.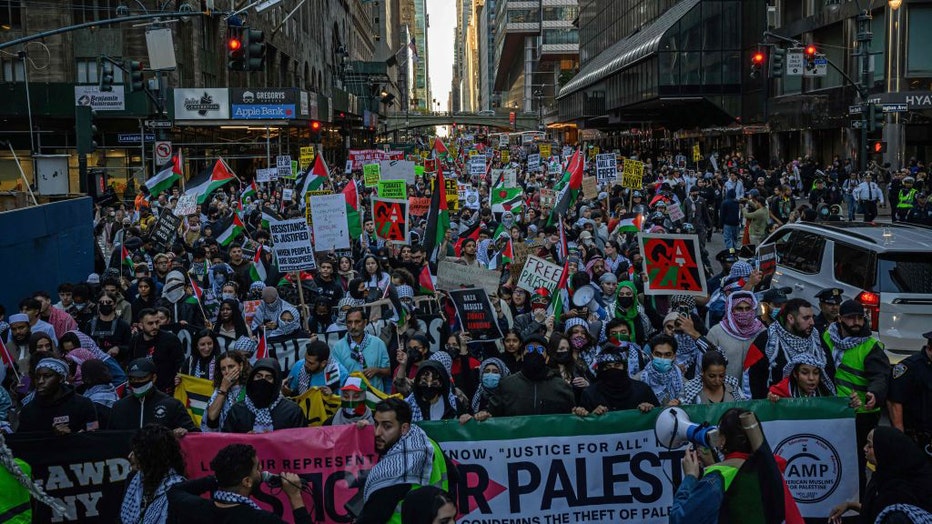 People demonstrate in support of Palestinians in New York City on October 13, 2023. (Photo by ED JONES/AFP via Getty Images)
RELATED: New York police have 'person of interest' in Cornell antisemitic threats in custody
"Hate has no place in our schools, period. When students are targeted because they are—or are perceived to be—Jewish, Muslim, Arab, Sikh, or any other ethnicity or shared ancestry, schools must act to ensure safe and inclusive educational environments where everyone is free to learn," U.S. Secretary of Education Miguel Cardona said in a statement release. "These investigations underscore how seriously the Biden-Harris Administration, including the U.S. Department of Education, takes our responsibility to protect students from hatred and discrimination." 
News of the investigations into the schools are happening after police identified a person of interest on Oct. 31 in relation to threats of a mass shooting and antisemitic violence at Cornell University.
RELATED: Antisemitic incidents in the US reach highest level ever recorded, ADL finds
Since Hamas's terror attack on Israel on Oct. 7, antisemitic incidents in the U.S. have surged, according to data released by the Anti-Defamation League.
Between Oct. 7 and Nov. 7, 2023, the ADL documented 832 antisemitic incidents of assault, vandalism and harassment across the U.S., an average of nearly 28 incidents a day. This data represents a 316 percent increase from the 200 incidents reported during the same period in 2022.
Separately, the ADL shared that Americans are growing increasingly worried about antisemitism, with over 70 percent agreeing in a new survey that "Jew-hatred" is a problem.
This story was reported from Washington, D.C.