Sanitation worker finds wandering toddler on street, helps her find home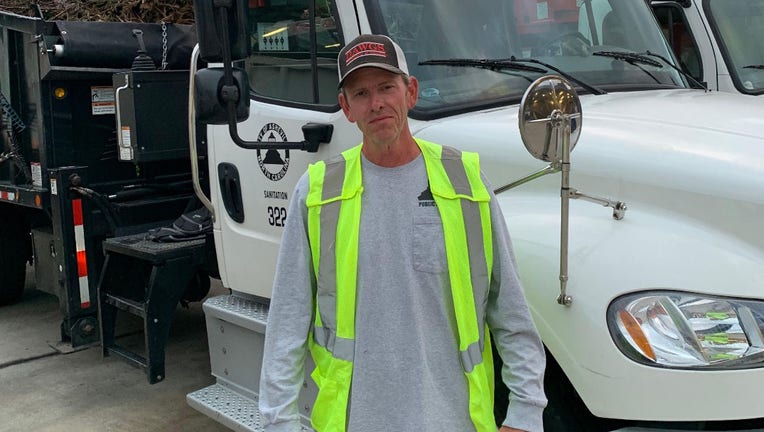 article
ASHEVILLE, N.C. - A sanitation worker in North Carolina got a surprised while collecting brush on his route.
Asheville City Government posted that Jon Webb noticed a small child walking on the side of the road and didn't spot an adult nearby. 
Officials said his instincts kicked in, and he took the child's hand. He then walked the toddler around the street, hoping to spot a front yard filled with toys. 
Instead, Webb saw a house with an open door. 
RELATED: 'We are proud of you': 8-year-old saves great-grandfather's life after ATV accident
Webb and the toddler walked up to the house. He knocked a door and a woman came out, saying she was unaware that the child had walked outside into the street. 
"Thanks to Jon for being aware and noticing this toddler alone in the street and getting her back to her parents safely," the city posted on Facebook. "In a world that often seems fast-paced and disconnected, let's remember the significance of vigilance and caring for those around us."
Webb received the Public Works Employee of the Month award for July for his quick-thinking actions. 
The city did not say if any charges will be filed. 
This story was reported from Los Angeles.