Report: Michigan State's Mel Tucker suspended after accusations of sexual harassment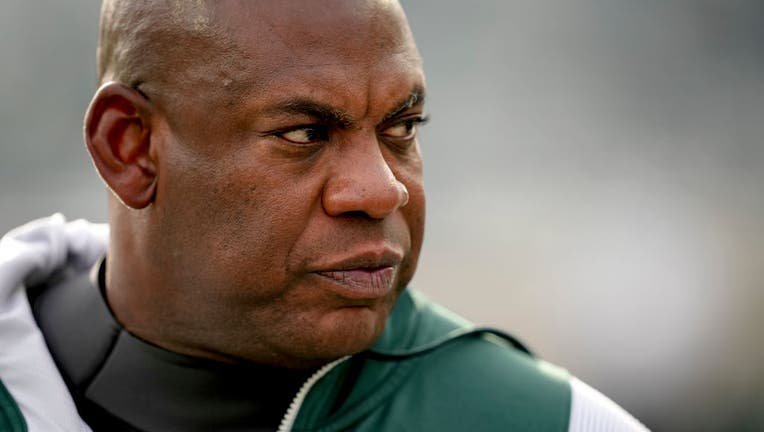 article
EAST LANSING, Mich. (FOX 2) - Michigan State head football coach Mel Tucker has been accused of sexually harassing an advocate for survivors who he brought in to speak with his student-athletes, according to reports from USA Today and ESPN. 
According to College football Insider Brett McMurphy, Mel Tucker was suspended on Sunday. Brett initially reported Mel Tucker would be fired but is now saying Michigan State will wait until Title IX investigation is completed.
"Michigan State will wait until Title IX investigation is completed, to make Tucker's move official, sources said. MSU will claim dismissal w/cause to get out of paying Tucker's $70-plus million buyout," tweeted Brett McMurph.
USA Today was the first to report on the allegations, made by Brenda Tracy. Tracy, a survivor of rape and who has turned her survival into a life's mission to educate athletes about sexual violence, arrived in East Lansing first in August 2021 and again in April 2022.
Her purpose was to speak with the football team about preventing sexual misconduct and last spring, she was named an honorary captain during the spring football game.
After the game, Tracy said Tucker called her multiples times, asked her to meet him alone and "even suggested slipping into her hotel through a back door so no one would see him," according to the USA Today report.
The report also says that Tucker sent her gifts, asked if she would date him if he wasn't married, and masturbated without her consent during a phone call.
The complaint was filed in December 2022 and Michigan State hired an outside Title IX attorney to investigate the allegations. USA Today reports that, in March, Tucker said the relationship was "mutually consensual and intimate." In a statement to the investigator, he acknowledged to masturbating on the call but said the two had consensual phone sex, according to the report.
"Ms. Tracy's distortion of our mutually consensual and intimate relationship into allegations of sexual exploitation has really affected me," Tucker wrote in the March 22 letter, as reported by USA Today report. "I am not proud of my judgment and I am having difficulty forgiving myself for getting into this situation, but I did not engage in misconduct by any definition."
USA Today reports that a hearing to determine whether Tucker violated the school's sexual harassment policy is set for Oct. 5 and 6.
Tracy operates Set The Expectation, which aims to prevent sexual violence and misconduct by working predominantly with men. She came forward in 2014 with allegations that she was raped by four men, two of which were Oregon State football players, in the 1990s. According to the organization's website, Tracy has delivered her messages to thousands of players on more than 100 college campuses.
Tucker is in his fourth season in East Lansing as head coach and signed a contract extension in November 2021 worth $95 million over 10 years, making him one of the highest paid coaches in college sports. In the language of the contract, Tucker can be fired with cause "if the coach engaged in any conduct which constitutes moral turpitude or, which in the university's reasonable judgment, would tend to bring public disrespect, contempt or ridicule."
READ MORE: Michigan State's Mel Tucker suspended without pay after allegations he sexually harassed rape survivor