Photos: 'Exceptional' drought reveals ancient Spanish village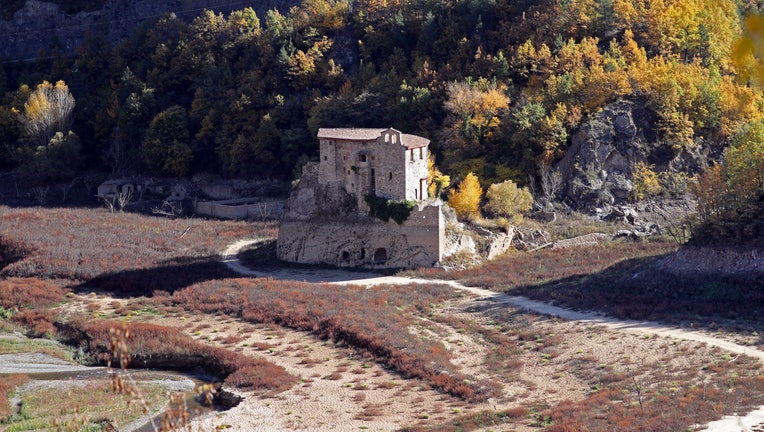 article
Photos of an exposed ancient monastery in Spain highlight just how critical the country's drought has become.
The Sant Salvador de la Vedella Benedictine monastery in Catalonia, Spain, was built in 830. It's the only building of the ancient village of Sant Salvador de la Vedella left standing. In 1976, the town was flooded by the Baells reservoir.
Since then, the monastery has typically been surrounded by water, reachable by kayak when the reservoir is full and by foot when it's low. Now, the reservoir is completely bare. The "shocking" images from the Catalan Water Agency are a grim reminder that "we are in the phase of exceptionality," the agency said.
READ MORE: Hawaii considers tourist fees to help protect its natural environment
A 2017 Instagram post shows what the remarkable monastery looks like when it's surrounded by water. 
Drought levels in Spain reached  "exceptional" levels in March, threatening access to drinking water for 6 million people in the Barcelona metropolitan area.
In Catalonia, about 75 miles north of Barcelona, the situation is critical, as average reservoir levels hover around 27% of their capacity. There are restrictions on agricultural and industrial water use, and it is forbidden to use drinking water for washing cars or filling swimming pools.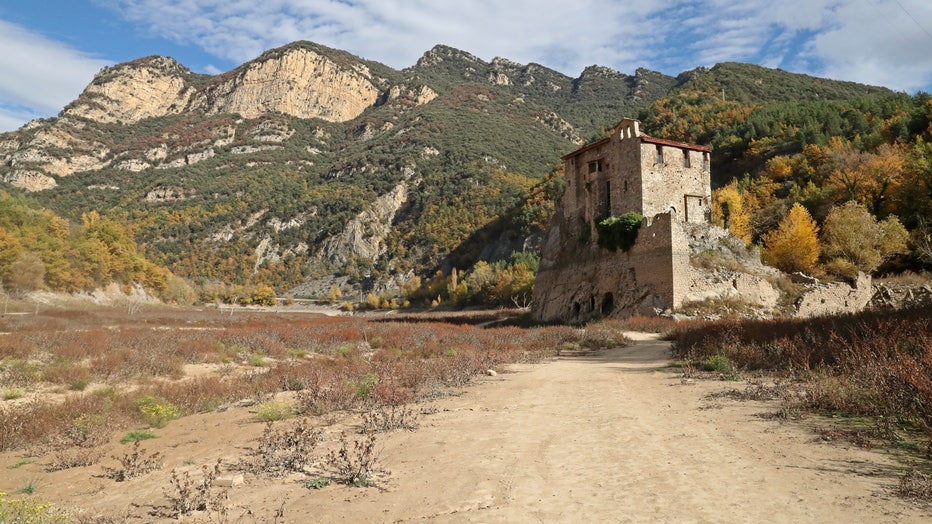 The lack of rain has caused extreme drought in most of the swamps of Catalonia. The water level has dropped so much that the town of Sant Salvador de la Vedella, submerged in 1976, has re-emerged. The structure of the Romanesque monastery stands out
Meanwhile, Spain as a whole has warmed 1.3 degrees Celsius (2 Fahrenheit) since the 1960s, a phenomenon that is noticeable all year round but especially in summer — when average temperatures have risen by 1.6 degrees.
The Associated Press contributed to this report.