Passengers, crew on Florida-bound flight revive Mannequin Challenge in viral video
ORLANDO, Fla. - Move over TikTok dances. The mannequin challenge is here to make a return. 
The 2016 dance challenge made a comeback on a flight from South Yorkshire to Orlando, Florida. 
The April 18 flight was traveling to Florida for a competition hosted by The Dance Worlds from April 22 - April 24. 
Suzanne O'Hara, the head of Intensity Cheer and Dance, recorded the video as passengers and crew members stood frozen as part of the challenge. 
"Our dance team was trying to kill time on the nine-hour flight," she said. "Chatting to the other passengers, we decided to bring back an old trend."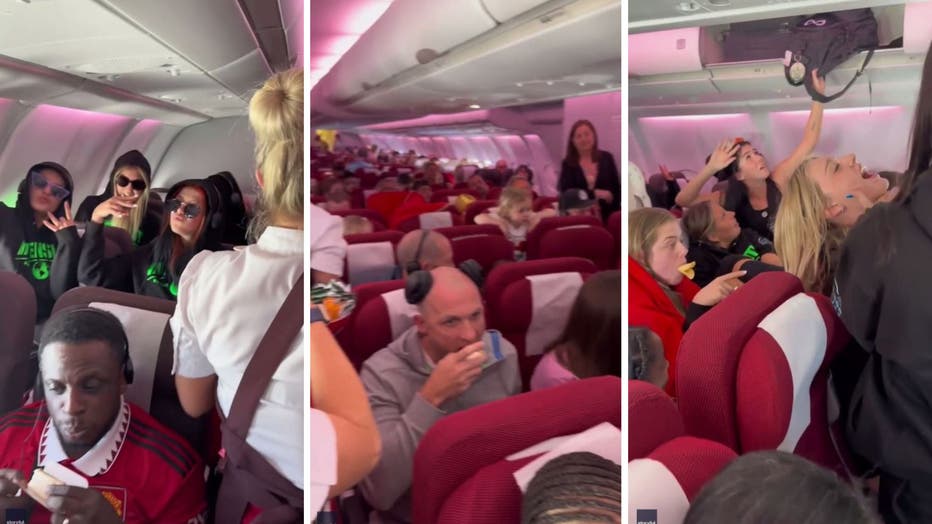 Passengers and crew members on a UK flight to Florida had some fun doing the Mannequin Challenge on the long flight. (Intensity Cheer and Dance via Storyful)