You can now own Neil Armstrong's former Texas home
EL LAGO, Texas - When Neil Armstrong wasn't busy making history as the first person to step foot on the moon, he may have been busy relaxing at his home in El Lago, Texas – which is now up for sale.
The mid-century home, listed by Southeby's International Realty, is more than 2,800 square feet and includes 4 bedrooms and 2.5 bathrooms. 
"This house has a lot of great history. This is actually the home that Neil Armstrong owned when he landed on the moon," the current homeowners, who have lived at the property for 22 years, told FOX 26 Houston in July. 
According to FOX 26, Armstrong and fellow astronaut Ed White, who died during the Apollo I mission in 1967, bought three lots of land to split between them, built houses, and lived next to each other for years.
Neil Armstrong's former home for sale (Credit: TK Images)
The home is currently listed for $550,000. You can view the property here.
Built in 1964, the home features unique architectural details include an original rock fireplace, a pool with pink decking and vaulted ceilings, according to the listing.
"The original rock fireplace remains and can be seen in Armstrong family photos from the 60's," Debbie Ashley, the listing agent told FOX Television Stations.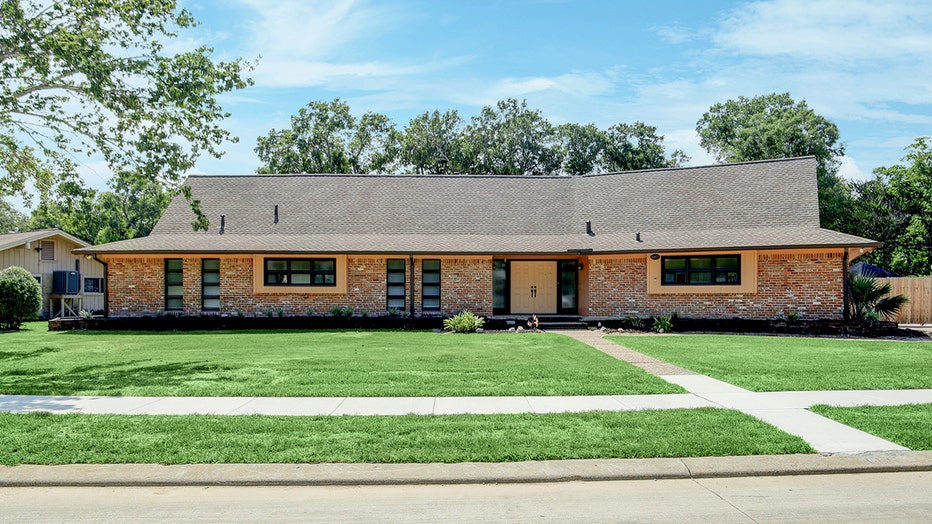 The mid-century modern home is currently listed for $550,000. (Credit: TK Images)
The home also includes an updated kitchen, a study, and an upstairs flex space that can be used as game room or extra bedroom.
RELATED: Exclusive tour inside Neil Armstrong's former El Lago home
An oversized three-car garage and detached three-bay workshop provides space for car collectors or restorations. 
The homeowners told FOX 26 that it was important to keep the integrity of the house, even though they lived there longer than the Armstrongs did.
"He couldn't live here, I mean the publicity was so great. I exercise with a lady that actually knew him and his family, and she said that the news media would come all the way to the windows, you know, so the privacy was gone." they shared.
This story was reported from Los Angeles. FOX 26 Houston contributed.