One-third of normal weight people could be obese, study says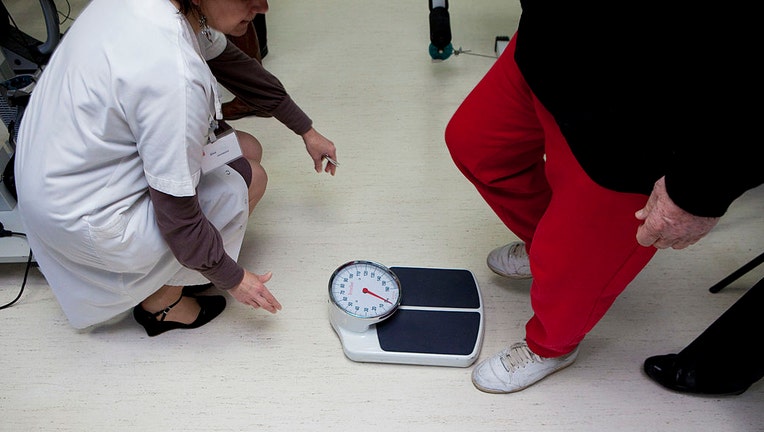 article
People described as having a normal weight may be considered obese based on data from a new study. 
Researchers from Tel-Aviv University in Israel examined 3,000 people who participated in the study and used body mass index (BMI) scores and X-rays to measure body composition, including fat content and blood markers.
Data collected for the report involved the team matching body fat percentages with blood markers for each individual.
Researchers discovered a connection between "obesity with normal weight" and high levels of sugar, fat, and cholesterol, which are big risk factors that can increase a person's risk for a heart attack or stroke, according to the National Institutes of Health. 
RELATED: More than half the world's population will be obese or overweight by 2035, says new report
The team discovered that roughly one-third, 1,000 participants, were in normal weight ranges due to their body mass index scores. Approximately 38% of women and 26.5% of men were identified as "obese with normal weight," having extra fat content despite their normal weight. 
Conversely, the study noted that 30% of men and 10% of women identified as overweight had a normal body fat percentage.
"Our findings were somewhat alarming, indicating that obesity with normal weight is much more common in Israel than we had assumed," Prof.  Yftach Gepner of Tel-Aviv University, said in a release. "Moreover, these individuals, being within the norm according to the prevailing BMI index, usually pass 'under the radar'. Unlike people who are identified as overweight, they receive no treatment or instructions for changing their nutrition or lifestyle - which places them at an even greater risk for cardiometabolic diseases."
RELATED: Calorie-counted menus linked to lower obesity-related cancer rates, healthcare costs, study finds
The group concluded in their study that body fat percentage is a more accurate way of measuring an individual's health than body mass index, adding that health clinics should have the necessary tools to assess body fat content. 
This story was reported from Washington, D.C.