Oklahoma teen hunter bags rare 'Cactus buck' during youth season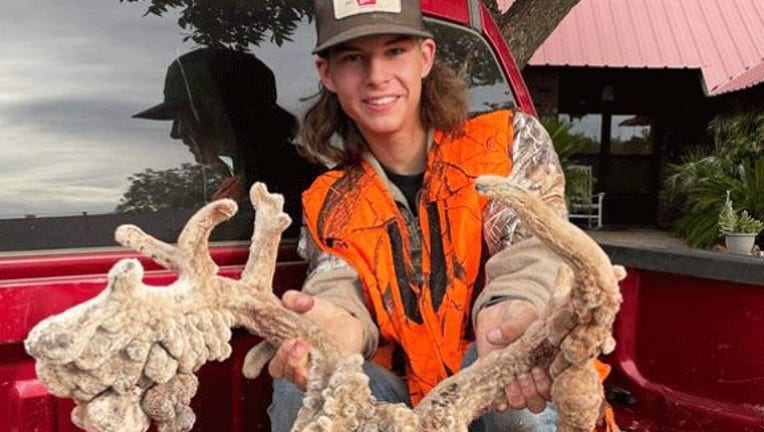 article
ALTUS, Okla. - Congrats are in order for an Oklahoma teen hunter after bagging a rare "Cactus buck."
The Oklahoma Department of Wildlife Conservation said 17-year-old Major Edmonds recently went hunting with his family during the youth season. 
"Cactus buck" is a nickname for deer with abnormal antler growth patterns that cause them to retain velvet. As the velvet grows, and it remains unshed, it can form a glob-like pattern like a cactus. 
RELATED: Half-eaten great white washed up in Australia, experts blame killer whales
The conservation said this can be due to alterations in testosterone, injury, or a result of testicular trauma.
"I was hunting the youth season with my 82-year-old great-grandfather Sunday morning when this amazing deer stepped out. I had never seen or heard of anything like it," Edmonds said in a Facebook post. 
The conservation said female deer can also produce antlers under the right hormonal conditions. Their antlers can stay in the velvet condition due to hormonal imbalances and will have the same cactus buck look.
This story was reported from Los Angeles.