Nike to end sales of kangaroo-based sneakers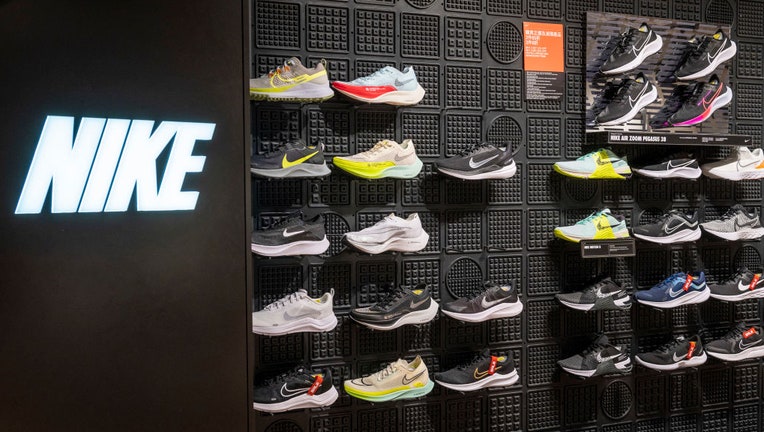 article
Nike will no longer use kangaroo leather in the design of its shoes in 2023.
The sports apparel titan confirmed the news in a statement provided to FOX Television Stations.
"This summer, Nike will launch a new boot innovation in its Tiempo franchise. The Tiempo Legend Elite will debut with a new Nike-only, proprietary synthetic upper. The upper has a new material that is a better performance solution and replaces the use of kangaroo leather. In addition, the Tiempo Premier, also set to launch this summer, will move away from the use of kangaroo leather."
"Nike divested of its only kangaroo leather supplier in 2021 and will stop making any product with kangaroo leather in 2023," the company added. 
RELATED: Nike and Tiffany & Co. team up to release $400 sneaker: 'A legendary pair'
Nike's decision to stop using kangaroo leather for its sneakers follows a move made by Puma weeks earlier when the sports apparel company announced it would stop making football boots with kangaroo leather this year. 
Puma said on its website that its new king model shoe features "K-BETTER, a completely new, non-animal based upper material."
Some animal rights groups and lawmakers have pushed for companies like Nike and Puma to eliminate the use of kangaroo skin in their products. 
In January, a bill introduced in Oregon, the location of Nike headquarters, would ban the sale of any part of a dead kangaroo or a good with any portion of a dead kangaroo. A violation carries a punishment of a year in prison, a $6,250 fine, or both. 
Two U.S. lawmakers introduced similar legislation in 2021 called the Kangaroo Protection Act, which would ban the sale of kangaroo body parts in the United States. 
Reuters reported California hasn't allowed goods made from kangaroos to be sold or imported into the state since 1971. 
One animal rights group praised the action taken by Nike to end this practice. 
"Nike's announcement that it will end use of kangaroo skins for its athletic shoes is a seismic event in wildlife protection, and tremors will be felt all over the world, especially in Australia where the mass commercial slaughter of kangaroos occurs," Wayne Pacelle, president of the Center for a Humane Economy, said in a statement. 
The Center for a Humane Economy launched a campaign in 2020 calling for kangaroo leather to no longer be used in the design of soccer cleats, the organization shared in a release. 
This story was reported from Washington, D.C.