Nike designs shoes to help babies, toddlers take 1st steps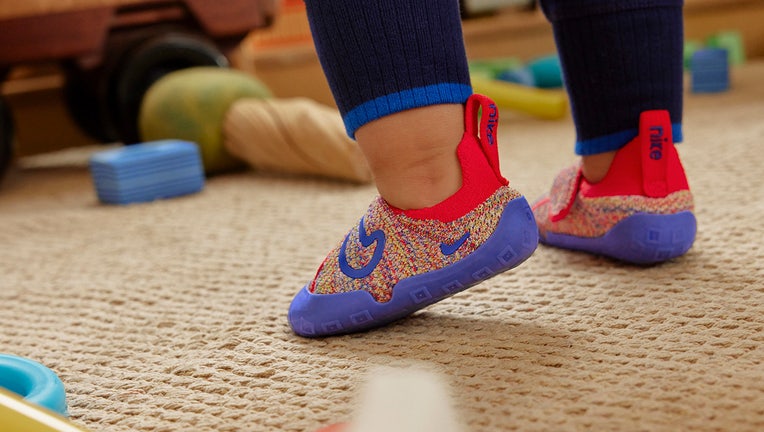 article
A child's first steps are one of the greatest and most emotional milestones for many parents.
Now, Nike has revealed a new shoe line to help support babies and toddlers as they discover the world on their own two feet.
The Oregon-based company announced the Nike Swoosh 1 – the first Nike Kids shoe ever to receive the American Podiatric Medical Association Seal of Acceptance, a mark signaling how a shoe can help promote natural foot development.
According to Nike, the shoe provides 360 degrees of pliable support, and it can bend in all directions, helping to provide kids the mobility they need to mimic the feeling of cruising around barefoot.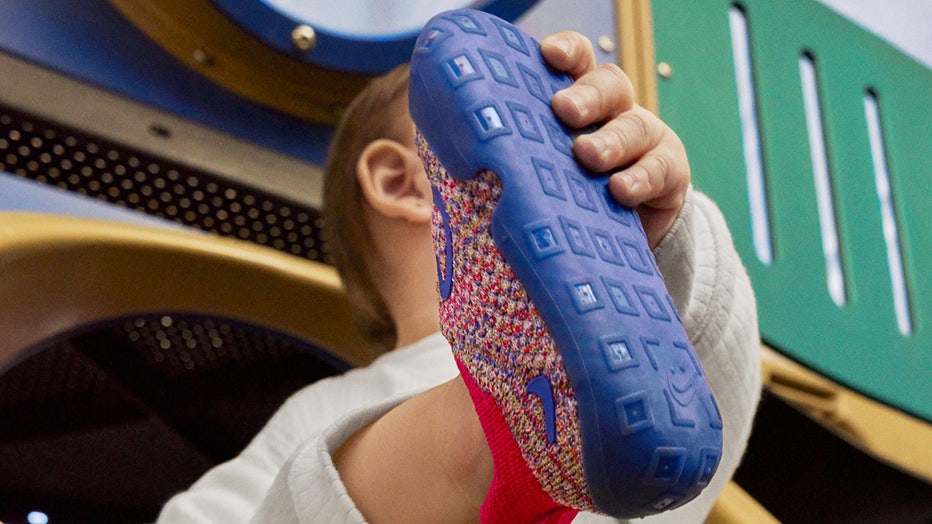 The Nike Swoosh 1 has been released globally in sizes 3C through 7C. (Credit: Nike)
The shoe also features a wide toe box, which allows the toes to splay and flex naturally. 
To ensure all the cruising around doesn't turn into a fall, the company said the lightweight outsole is grippy for traction and durability.
The Nike Swoosh 1 has been released globally in sizes 3C through 7C and retails for $62.
RELATED: Nike and Tiffany & Co. team up to release $400 sneaker: 'A legendary pair'
But, the shoe line already appears to be a hot commodity. As of Thursday afternoon, the Nike Swoosh 1 was "no longer available," according to its website. It's unclear whether the item will be restocked soon.
This story was reported from Los Angeles.