New rule could give House lawmakers a tax-free $34,000 pay bump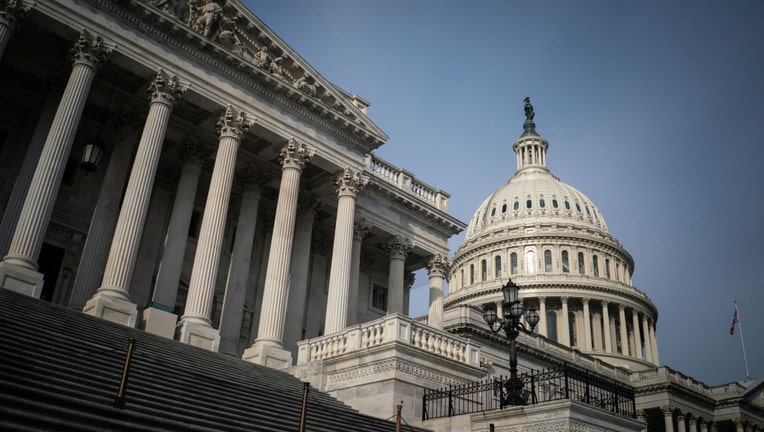 article
A rule passed last year by Democrats would help House members cover their expenses while working in Washington, D.C.
Democrats on the House Administration Committee passed a rule in December 2022 that would give House members up to $34,000 this year as reimbursement for the cost of lodging, food, and travel while they are on official business in D.C.
This reimbursement could total roughly $15.1 million if all 440 House members and delegates request it, but many high-ranking House members didn't find out about the rule until Tuesday, according to the New York Times.
RELATED: Alexandria Ocasio-Cortez says she can't afford DC apartment until receiving congressional salary
An email obtained by the New York Times shows congressional offices were told not to submit reimbursement requests for rental and housing costs until the committee issued additional guidance.
Some high-ranking legislators make $174,000 a year and have homes in their districts and Washington, D.C., the New York Times noted, and the pay increase is to help cover the cost of the second home for the lawmakers. 
According to the real-estate website Zillow, the average median rent is $2,600 for an apartment in Washington, D.C. 
Citing legislation from Democrats on the House Appropriations Committee, the New York Times reported that a spending measure enacted in December added more than $35 million to members' office budgets to retain staff members and pay an adequate wage. 
Some Republicans took issue with the rule. Former Rep. Mo Brooks, a Republican from Alabama, told the New York Times he was upset that the raises weren't discussed on the House floor.
But several lawmakers argue how expensive it is to live in D.C. considering that's where they spend nearly half the year. A few politicians have chosen to share apartments or sleep in their offices, the New York Times reported. 
Lawmakers speak out about cost of living in D.C.
Democratic Rep. Maxwell Alejandro Frost of Florida won the election for U.S. House to represent Florida's 10th Congressional District in 2022. 
Frost began working on Jan. 3 and addressed the challenges of finding a place in D.C. 
"Just applied to an apartment in DC where I told the guy that my credit was really bad. He said I'd be fine. Got denied, lost the apartment, and the application fee. This ain't meant for people who don't already have money."
He continued "As a candidate, you can't give yourself a stipend or anything till the very end of your campaign. So most of the run, you have no $ coming in unless you work a second job."
RELATED: New York lawmakers give themselves a raise

Frost concluded "@AOC (Rep. Alexandria Ocasio-Cortez of New York) went through something similar in 2018 and it's still a problem! I also recognize that I'm speaking from a point of privilege cause in 2 years time, my credit will be okay because of my new salary that starts next year. We have to do better for the whole country."

In 2021, Democratic Rep. Alexandria Ocasio-Cortez of New York tweeted "Ppl rag on Congress' salary & it's easy to score political points on it, but many don't know it requires paying 2 rents, can't deduct work costs, etc. Result is grand gestures to tout that they/staff aren't getting COLA adjustments, but then trading stock to make up for it -worse!"
Cortez was the youngest woman elected to Congress in 2018 and said at the time she couldn't afford to rent an apartment in Washington, D.C. until her congressional salary kicked in.
FOX5 DC contributed to this report. This story was reported from Washington, D.C.