Car crashes into New Hampshire restaurant injuring dozens of customers inside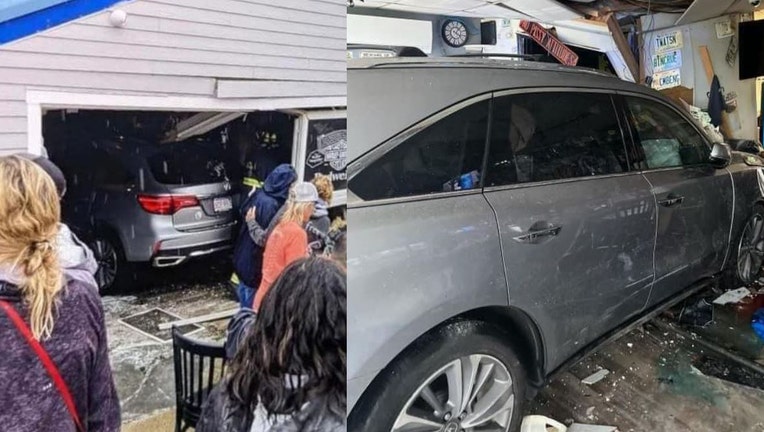 article
A car crashed into a busy New Hampshire restaurant and injured more than a dozen patrons inside, authorities said.
The vehicle struck the Looney Bin Bar & Grill a little after 12:40 p.m. Sunday and came to a stop well inside, pinning one man inside the bathroom, restaurant owner Michelle Watson said.
"Everybody jumped right in and helped," she told WHDH-TV. "Everybody jumped in to make sure everybody was okay."
Police Chief Matt Canfield said the crash involved three vehicles: One was making a left turn out of a parking lot across the street while a second was in the center lane. The driver making the turn didn't see a third oncoming vehicle, and the ensuing collision sent that third vehicle crashing into the restaurant.
Emergency responders transported 14 people to area hospitals with non-life-threating medical issues including significant lower leg injuries, cuts and bruises. Another 20 people were evaluated at the scene by emergency personnel but did not require hospital treatment, the Laconia Fire Department said.
"There were a lot of people inside due to it being lunchtime and a holiday weekend," Fire Capt. Chad Vaillancourt said in the statement.
The building, which is on Highway 3 north of Concord, sustained significant damage.
"I don't know when we're going to be able to open again, but we will," Watson said.