Mega Millions record $1.5 billion jackpot producing millionaires with smaller prizes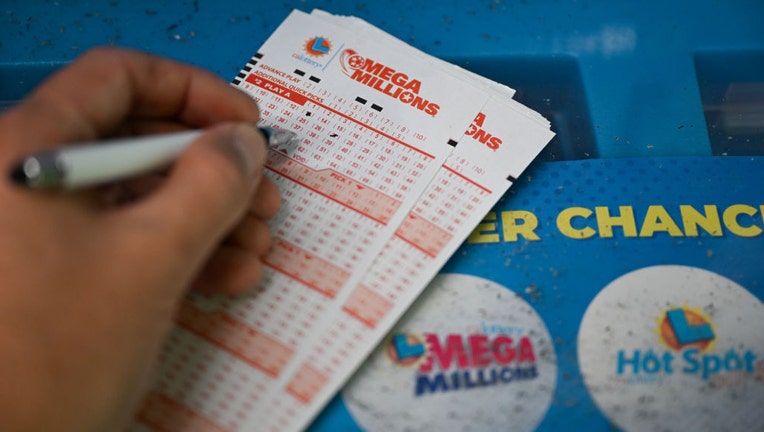 article
There hasn't been a Mega Millions jackpot winner in more than three months, but the lottery has created plenty of winners – and even minted some millionaires – in the meantime.
Mega Millions said lucky players have won $1 million at least 62 times in recent months, with a handful of those instances coming from Friday's drawing. In total, the lottery has seen smaller prizes worth $2 million to $5 million won by more than 36.6 million tickets in 31 drawings over the same period.
Friday had nine winning tickets for the second-tier $1 million prize. For two of those instances, the winnings got doubled thanks to a 2x multiplier, according to Mega Millions.
On Aug. 1, someone in Texas with a 4x multiplier scored a second-tier prize of $4 million. Another ticket sold in Pennsylvania brought a player $5 million a few days prior to that.
MEGA MILLIONS LOTTERY JACKPOT NOW POTENTIALLY LARGEST IN HISTORY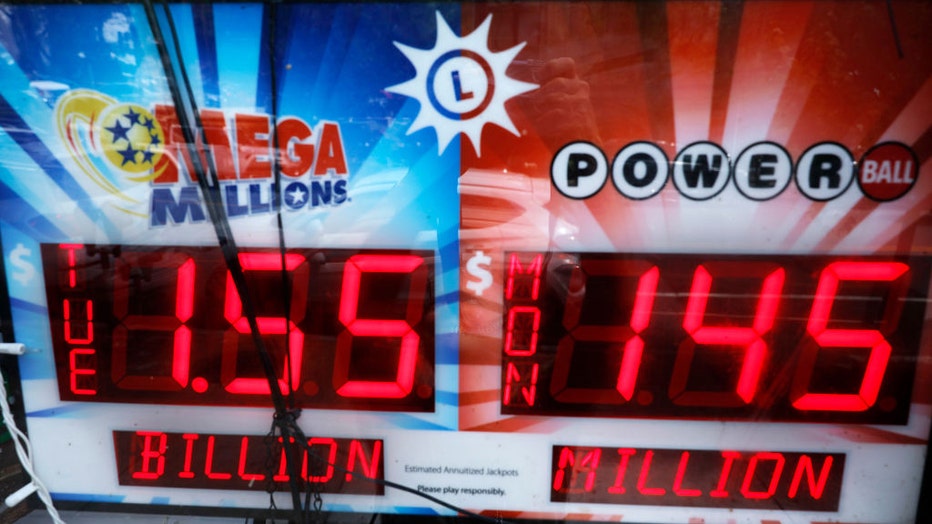 An electronic sign advertises the Mega Millions and Power Ball jackpot amounts outside a convenience store on August 07, 2023 in Silver Spring, Maryland. The Mega Millions jackpot is projected to reach an estimated $1.55 billion for its next drawing
Those windfalls – and many others – have come in the roughly 16-week span between Tuesday evening's drawing and the most recent winning of the jackpot on April 18.
As of Monday evening, the lottery's jackpot hovered around $1.55 billion pre-tax. It had a value of $757.2 million for the one-time cash payout option.
The grand prize pot has been above $1 billion since late July.
"It's exciting to watch Mega Millions grow," Gretchen Corbin, the CEO of the Georgia Lottery and the lead director of the Mega Millions Consortium, said in a statement. "As the jackpot climbs ever higher, we thank our players and retailers for their support, which benefits the many good causes funded by our participating lotteries."
IF YOU WIN THE LOTTERY, THESE ARE STEPS TO TAKE ASAP
Winners of smaller prizes have emerged when someone lands the Mega Millions jackpot, too.
When someone had the ticket matching the five white balls and the yellow one for April 14's $438 million jackpot, two people each won $1 million in the drawing, according to the lottery. It said other tickets also brought 17 people windfalls of $10,000.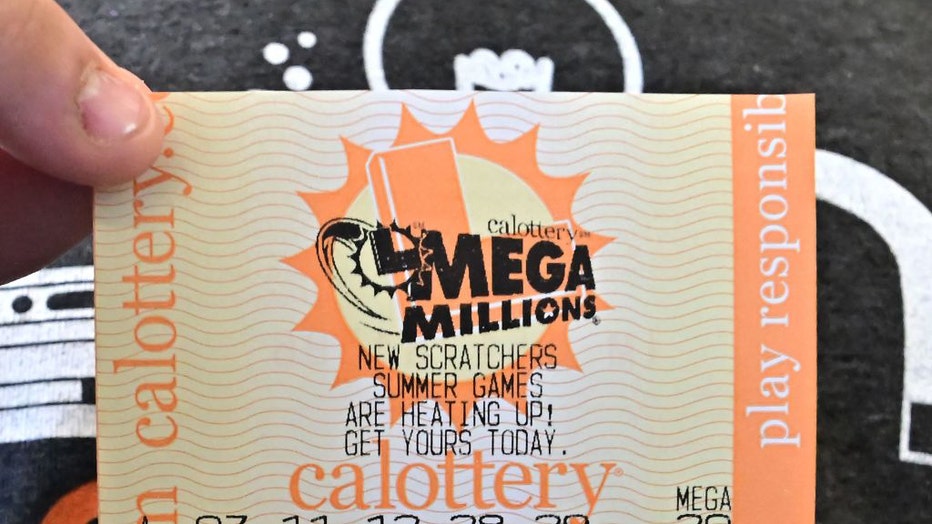 A Mega Millions lottery ticket is displayed in Los Angeles, California, on August 4, 2023. The sixth-largest jackpot in US history is up for grabs tonight after no tickets have been sold with all six numbers in the multi-state Mega Millions game for
The Mega Millions jackpot has sported odds of nearly 1 in 302.6 million for multiple years. For the $1 million Match 5 price, they are about 1 in 12.6 million, according to the lottery's website.
The level of the current jackpot – $1.55 billion – has the potential to take over as the largest-ever grand prize that Mega Millions has disbursed. The record currently stands at $1.537 billion, coming from a jackpot won in 2018, according to the lottery.
POWERBALL PLAYER IN CALIFORNIA HITS $1.08 BILLION JACKPOT, THIRD-LARGEST EVER
Fellow lottery game Powerball had someone in California match all the numbers in July, earning them a $.108 billion jackpot, FOX Business previously reported.