Mega Millions jackpot jumps to $820 million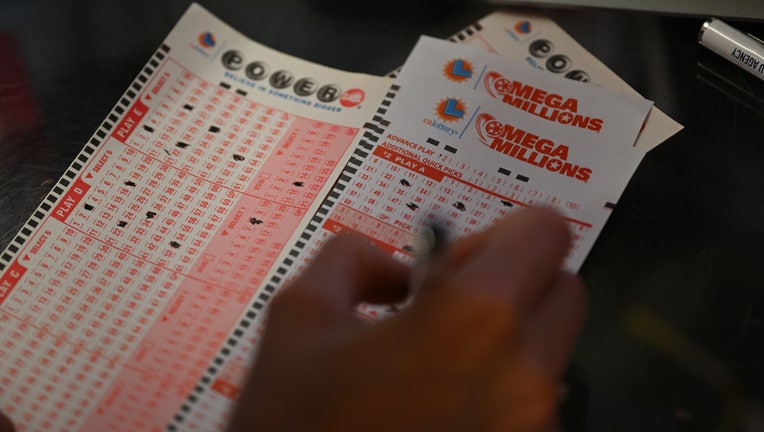 article
Mega Millions has upped the ante by another $100 million.
The lack of a jackpot winner in the lottery game's latest drawing on Friday night sent the top prize soaring to an estimated $820 million.
The numbers drawn late Friday were: 29, 40, 47, 50, 57 and gold Mega Ball 25. No tickets were sold hitting all those numbers for the estimated grand prize of $720 million.
The estimated $820 million in the next drawing on Tuesday night would only be distributed to a winner who chooses an annuity paid over 29 years. Nearly all grand prize winners opt to take a cash payout, which for Tuesdays drawing is an estimated $422 million.
The potential jackpot is the fifth largest in the history of the game, Mega Millions said in a statement early Saturday.
Despite the game's long odds of 1 in 302.6 million, players continue to purchase tickets as the size of the grand prize grows.
The last time a Mega Millions player hit the top prize was April 18.
Friday's drawing resulted in eight tickets matching five white balls for a $1 million prize. Two each were sold in Florida, New Jersey and North Carolina, with one in California and another in Michigan, Mega Millions said.
The Powerball jackpot also was approaching near-record levels before a tiny neighborhood store in downtown Los Angeles sold the winning ticket for Wednesday's drawing, worth an estimated $1.08 billion.
Mega Millions is played in 45 states, Washington, D.C., and the U.S. Virgin Islands.