Maine woman, 64, punches bear in nose after it chased her dog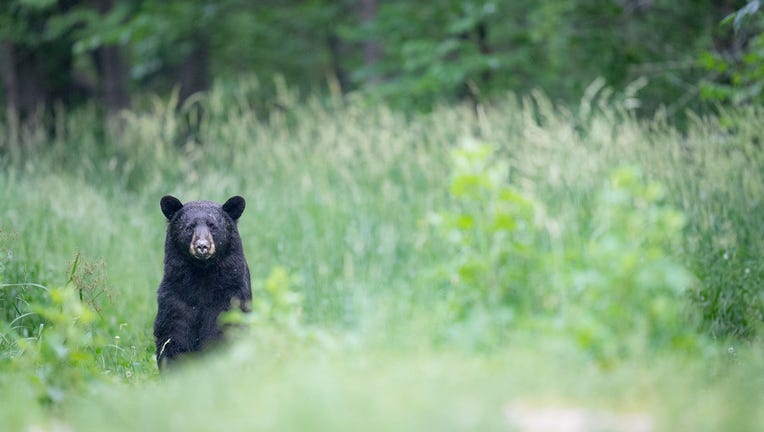 article
A woman in Maine is recovering after she was bitten by a black bear in her backyard. 
The woman was bitten when she got in between her dog and the bear, which had been chasing her pet – and punched the bear in the nose. 
The Maine Department of Inland Fisheries and Wildlife said the 64-year-old woman was gardening in her backyard Friday morning in Porter, which is about 45 miles northwest of Portland on the New Hampshire border, when the attack happened. 
Her dog started barking and took off into the woods, authorities said, and the woman went to investigate when she heard her dog yelp. 
That's when her dog came running back towards her with a black bear chasing behind.
The woman confronted the bear head on, the wildlife department said in a release to FOX Television Stations, and when the bear stood up, she stood up as tall as she could and punched the bear in the nose.
The bear bit her in the right hand, puncturing her wrist. But the bear let go immediately and ran back into the woods, authorities said. 
The woman called 911 and was treated for her bite mark. 
Her dog wasn't hurt. 
RELATED: Rare lizard found only in major US oil patch proposed as endangered species
The bear hasn't been seen since the attack, which officials are calling provoked. The bear had been seen in previous days in nearby yards eating birdseed that had been left outside. 
The Department has set two live-capture culvert-style traps to try and capture the bear alive. 
This story was reported from Detroit.