Lizzo hit with lawsuit filed by 3 former dancers alleging hostile work environment
Editors note: Some details in this story are disturbing. 
LOS ANGELES - Grammy Award-winning singer Lizzo is facing a lawsuit filed by three of her former dancers containing eyebrow-raising allegations.
According to a press release provided to FOX 11 from West Coast Employment Lawyers, the complaint was filed in Los Angeles County Superior Court against Melissa Viviane Jefferson, which is Lizzo's legal name, along with her production company Big Grrrl Big Touring, Inc., and Shirley Quigley, captain of Lizzo's dance team.
The plaintiffs are listed as Arianna Davis, Crystal Williams and Noelle Rodriguez. They allege multiple items of misconduct including sexual, religious and racial harassment, as well as disability discrimination, assault, and false imprisonment.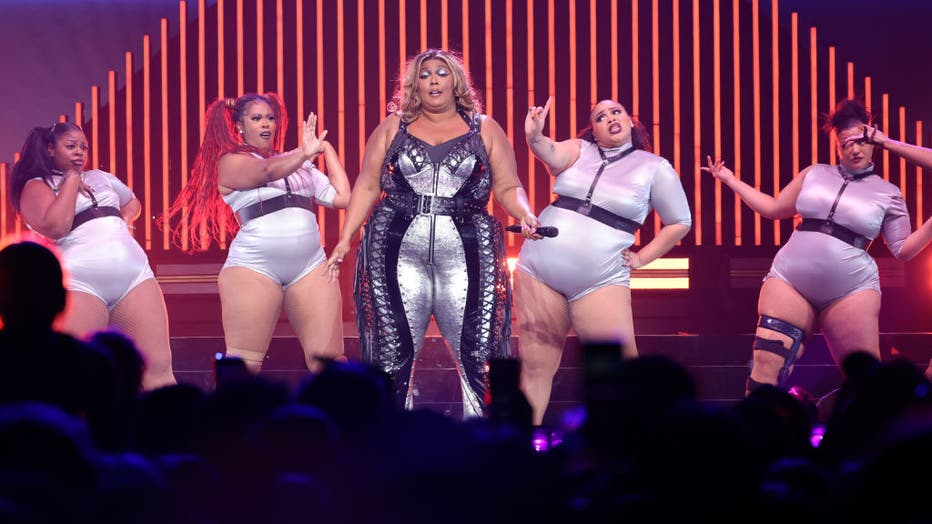 Lizzo performs at Spark Arena on July 26, 2023 in Auckland, New Zealand. (Photo by Dave Simpson/WireImage)
The dancers' legal team alleges the incidents date back to 2021 when Davis and Williams met Lizzo for her reality TV show "Lizzo's Watch Out for the Big Grrrls." The reality show chronicled the journeys of dancers competing for a chance to join Lizzo's live performances. Rodriguez was hired in May 2021 as part of the dance team featured in the music video for the hit "Rumors."
RELATED: Lizzo was 'arrogant, self-centered, and unkind': Oscar-nominated director who quit doc after 2 weeks says
"Lizzo's Watch Out for the Big Grrrls" later went on to win an Emmy in 2022 for Best Outstanding Competition program.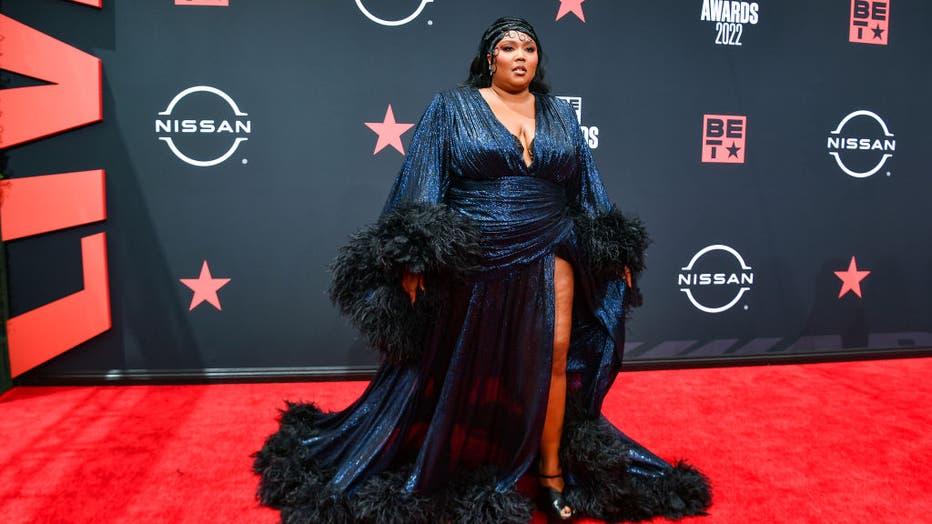 Lizzo attends the 2022 BET Awards at Microsoft Theater on June 26, 2022 in Los Angeles, California. (Photo by Paras Griffin/Getty Images for BET)
Alleged sexual misconduct
In August 2021, filming began for the reality show competition and the contestants spent a lot of time with Lizzo's dance captain, Shirley Quigley.
The complaint alleges Quigley found out Davis practiced abstinence and during the competition, the dancers were informed they would have to participate in a nude photo shoot.
"Ms. Davis broke down in tears on set while struggling to choose between a once-in-a-lifetime career opportunity and putting her body on display against her will," the lawsuit states. "This experience foreshadowed the sexually charged and uncomfortable environment Lizzo's employees would be forced to endure."
Eventually, Davis and Williams were selected as members of Lizzo's dance team under Quigley's leadership. The dance captain "continued her campaign of preaching Christianity and sexuality, deriding those who engaged in premarital sex while oversharing her masturbatory habits and sex life with her husband," the complaint said.
While on tour, Rodriguez was reportedly singled-out as a "non-believer."
When the US portion of Lizzo's tour wrapped up in Nov. 2022, the dancers began seeking other employment opportunities in-between the European tour dates scheduled to start in Feb. 2023.
Lizzo and her production company reportedly told the dancers they preferred that they wouldn't take on other projects during their downtime. The plaintiffs were reportedly offered 25% of their weekly rate, as opposed to the 50% other dancers would make during that time period due to their "unacceptable and disrespectful behavior while on tour." However, the dancers say specifics were not provided. 
The lawsuit then details an alleged incident from Feb. 23, 2023 in Amsterdam. That night, the dancers were invited to the Red Light District. While it wasn't required, the plaintiffs attended "out of fear of losing their jobs," the press release said.
The night then took a turn when the crew went to a nightclub called Bananenbar, which had nude performers. Lizzo is accused of pressuring Davis to touch one of the nude performer's breasts. 
That night, Lizzo also reportedly pressured cast members "to take turns touching the nude performers, catching dildos launched from the performers' vaginas, and eating bananas protruding from the performers' vaginas," the lawsuit states.
 A similar incident then happened a week later in Paris when they went to a nude cabaret bar.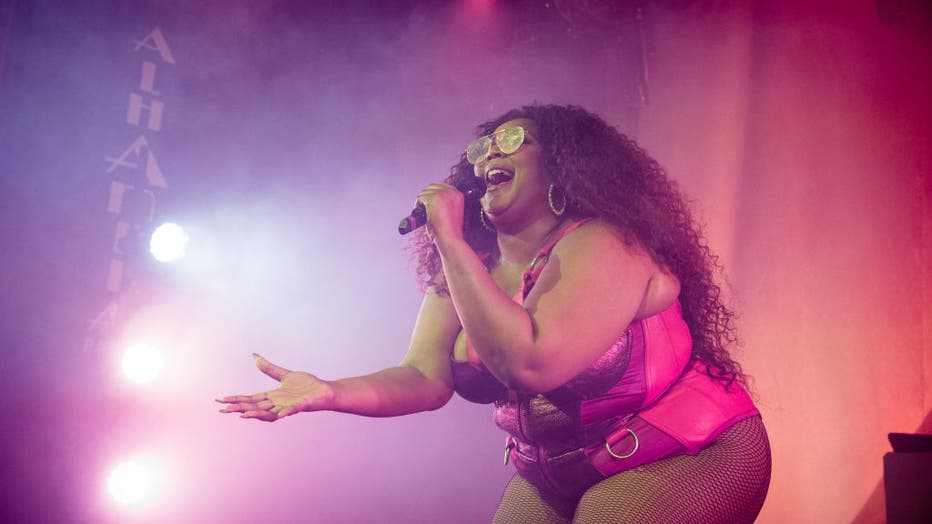 Racial discrimination
The lawsuit states, "BGBT management treated the Black members of the dance team differently than other members. BGBT's management team consisted entirely of white Europeans who often accused the Black members of the dance team of being lazy, unprofessional, and having bad attitudes."
The lawsuit continues to say, "Not only do these words ring familiar as tropes used to disparage and discourage Black women from advocating for themselves, but the same accusations were not levied against dancers who are not Black."
The plaintiffs added it seemed the dancers of color that the comments "were charged with racial and fat-phobic animus."
Eventually, Davis and Williams were fired, while Rodriguez resigned.
Davis had apparently gained weight and "seemed less bubbly and vivacious than she did prior to the tour starting." Williams for fired for budget cuts and Davis was fired for recording a meeting between the dance team and Lizzo, according to the complaint.
In response, Rodriguez quit due to how Davis and Williams were treated.
Lizzo has not commented on the allegations.