Lisa Marie Presley dies at 54 after hospitalization
LOS ANGELES - Lisa Marie Presley, known as the child of singer and actor Elvis Presley, has died. She was 54 years old. 
"It is with a heavy heart that I must share the devastating news that my beautiful daughter Lisa Marie has left us," her mother Priscilla Presley said in a statement Thursday evening. "She was the most passionate, strong and loving woman I have ever known."
Sources told TMZ that Presley was pronounced dead at a Los Angeles area hospital. 
News of Presley's hospitalization was first reported by the outlet Thursday morning. Her mother later confirmed the news on social media platforms that she was in the hospital.
RELATED: Lisa Marie Presley made Golden Globes 2023 appearance before cardiac arrest
"My beloved daughter Lisa Marie was rushed to the hospital," Priscilla Presley wrote in a statement. "She is now receiving the best care. Please keep her and our family in your prayers. We feel the prayers from around the world, and ask for privacy during this time."
Los Angeles County paramedics were dispatched to a Calabasas home at 10:37 a.m. following a report of a woman in full cardiac arrest, according to Craig Little, a spokesperson for the county's fire department. Property records indicate Presley is a resident at that address.
Paramedics arrived about six minutes later, Little said. A subsequent statement from the Los Angeles County Sheriff's Department said paramedics performed CPR and "determined the patient had signs of life" before taking her to the hospital immediately.
FILE - Lisa Marie Presley during "Windtalkers" Premiere at Grauman's Chinese Theatre in Hollywood, California. ( SGranitz/WireImage)
According to TMZ's sources, paramedics were able to regain a pulse before she was transported to the hospital, adding that someone administered epinephrine at the scene in order to help Presley regain a pulse.
A source with direct knowledge also told the outlet it was Presley's housekeeper who found her unresponsive in her bedroom. At about the same time, Lisa's ex-husband, Danny Keough, got home from taking the kids to school and performed CPR until paramedics arrived. Danny and Lisa have been living together, according to the outlet.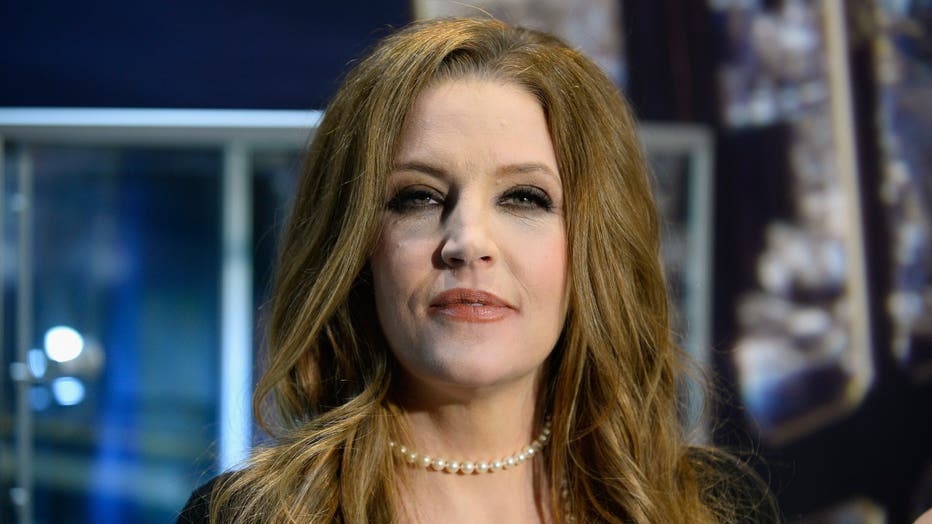 LAS VEGAS, NV - APRIL 23: Singer Lisa Marie Presley attends the ribbon-cutting ceremony during the grand opening of "Graceland Presents ELVIS: The Exhibition - The Show - The Experience" at the Westgate Las Vegas Resort & Casino on April 23,
"Priscilla Presley and the Presley family are shocked and devastated by the tragic death of their beloved Lisa Marie," a family representative told FOX Television Stations in a statement. "They are profoundly grateful for the support, love and prayers of everyone, and ask for privacy during this very difficult time." 
This news comes just days after the singer attended the Golden Globes Tuesday, where she and her mother watched Austin Butler win for his role as Elvis in the biographical drama film directed by Baz Luhrmann. She called his performance "mind-blowing" during a red-carpet interview with "Entertainment Tonight."
Just days before that, she was in Memphis, Tennessee, at Graceland — the mansion where Elvis lived — to celebrate her father's birth anniversary on Jan. 8.
RELATED: Graceland celebrates 40th anniversary of opening to the public — here's a look at its history
Presley was known as an iconic American singer-songwriter, who issued three albums "To Whom It May Concern," "Now What," and "Storm & Grace."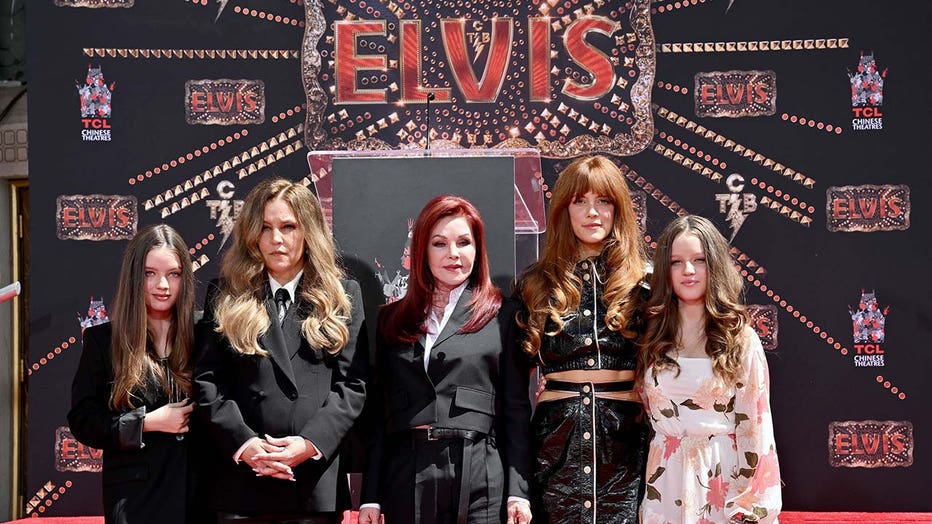 Harper Vivienne Ann Lockwood, Lisa Marie Presley, Priscilla Presley, Riley Keough, and Finley Aaron Love Lockwood attend the Handprint Ceremony honoring Three Generations of Presley's at TCL Chinese Theatre on June 21, 2022 in Hollywood, California.
She leaves behind three children, including actress Riley Keough, and she was previously married to Michael Lockwood, Nicolas Cage, Michael Jackson and Danny Keough.
In 2020, the son of Presley, Benjamin Keough, died by suicide. He was 27. Presley's representative Roger Widynowski said in a statement to The Associated Press that she was "heartbroken" after learning about the death of her son. He was the grandson of the late Elvis Presley.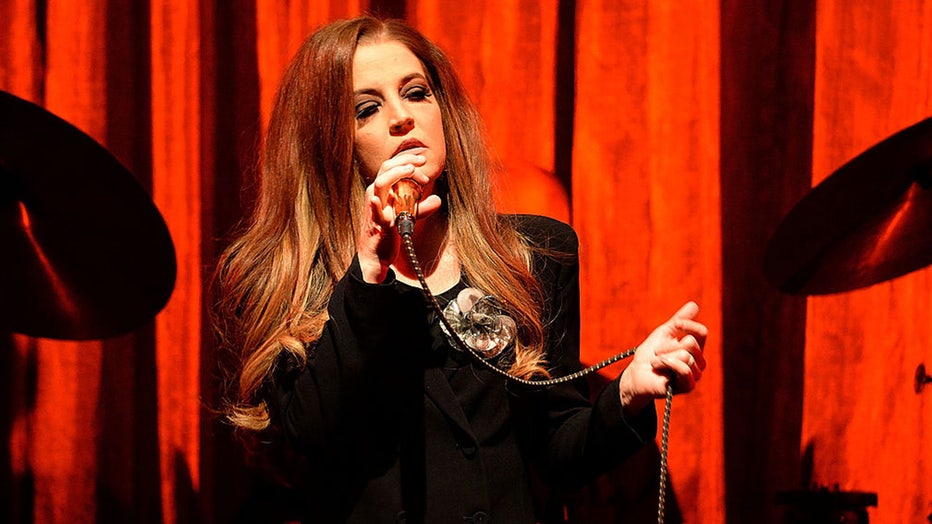 Lisa Marie Presley performs live to promote her new album 'Storm & Grace' at the Blue Note in Tokyo, Japan.  (Jun Sato/WireImage)
TMZ reported that Keough died from a self-inflicted gunshot wound.
RELATED: Elvis Presley's grandson dies from apparent suicide
Presley owned and operated the immensely lucrative Elvis Presley Enterprises until 2005. Up until her death, she was still the owner of Graceland, Elvis' famed Memphis estate.
This is a developing story. Please check back for more updates. The Associated Press and TMZ contributed.