Prosecutor calls Kevin Spacey 'a sexual bully' in London assault trial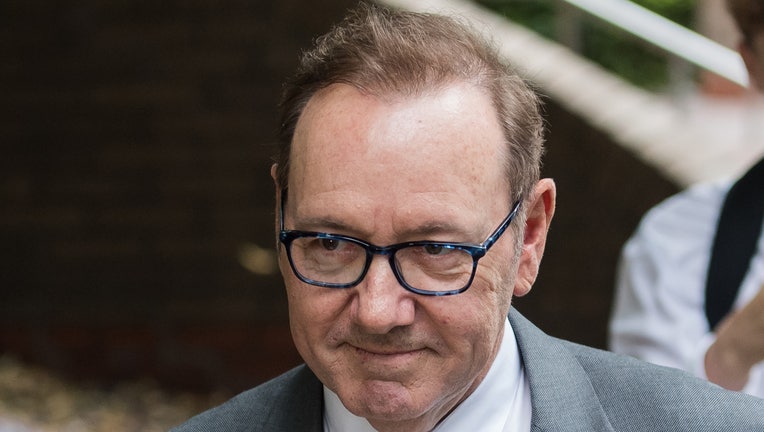 article
LONDON - Oscar-winning actor Kevin Spacey gets a thrill by preying on other men, a prosecutor told jurors during his sexual assault trial Friday in a London courtroom.
Spacey is "a man who does not respect personal boundaries or space, a man who it would seem delights in making others feel powerless and uncomfortable — a sexual bully," Prosecutor Christine Agnew said in her opening statement. "His preferred method of assault is, it appears, to grab aggressively other men in the crotch."
The four men who have accused Spacey of sexual assault did not know each other, but all "had the misfortune to attract" his attention, she said.
READ MORE: Kevin Spacey faces sex assault trial in London on allegations over decade old
Spacey, 63, has pleaded not guilty to a dozen charges including sexual assault, indecent assault and causing a person to engage in penetrative sexual activity without consent.
Defense lawyer Patrick Gibbs said Spacey denied all allegations of nonconsensual activity and told jurors to ask themselves as they listened to the evidence what — if anything — had happened.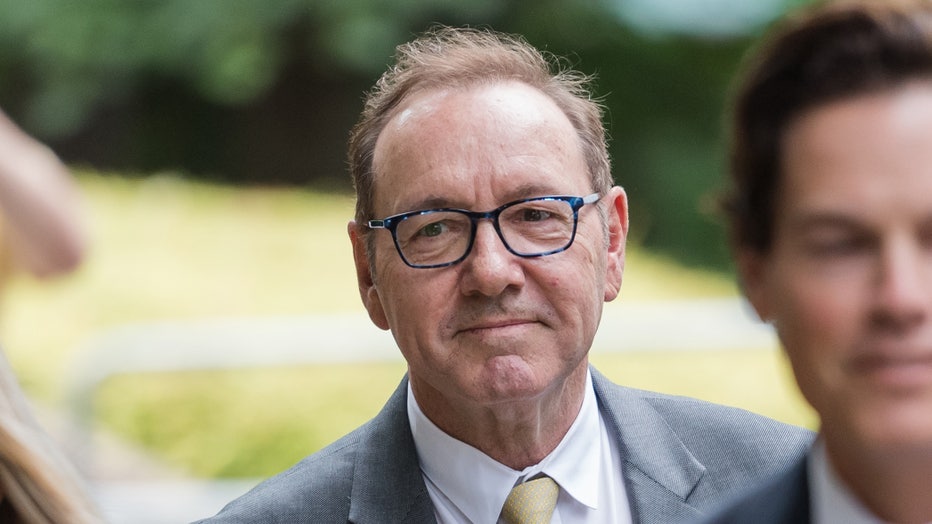 US actor Kevin Spacey leaves Southwark Crown Court following the second day of his trial on sexual assault charges in London, United Kingdom on June 30, 2023. (Photo credit should read Wiktor Szymanowicz/Future Publishing via Getty Images)
"What has been reimagined with a sinister spin?" Gibbs said. "What has been made up or twisted?"
He said jurors would hear truths, half-truths, deliberate exaggerations and lies.
The charges involve men now in their 30s or 40s and date from 2001 to 2013. That covers most of the decade when Spacey lived in Britain and served as artistic director of the Old Vic Theatre until 2015.
The charges include seven counts against one man and five counts against three others. Several of the charges involve multiple occasions when he was said to have indecently or sexually assaulted an alleged victim.
RELATED: Kevin Spacey to face 7 additional sex charges in UK
The charges allege the acts were not consensual and Spacey did not "reasonably believe" the men had consented.
The two-time Academy Award winner arrived at court by cab more than two hours early. He wore spectacles and was dressed in a light gray suit, white shirt and gold tie. Spacey entered the courtroom with a large binder of documents under his arm. After he sat down behind his lawyer, he pulled a pair of reading glasses from his shirt pocket and began leafing through the pages.
When the judge took the bench, Spacey moved into the dock, where he sat behind a window in the middle of the packed courtroom. A guard sat in the corner of the room.
The actor is identified in court by his full name, Kevin Spacey Fowler.
A jury of nine men and five women, including two alternates, will decide his fate during the four-week trial in Southwark Crown Court.
"I am sure the defendant will be gratified to know that many of you will know his name or have seen his films," Justice Mark Wall said Wednesday to potential jurors during the brief selection process.
Spacey is free on bail. He has homes in London and the U.S.
The stakes for Spacey are high. A conviction could send him to prison while an acquittal could allow for a career comeback.
"There are people right now who are ready to hire me the moment I am cleared of these charges in London," Spacey said in an interview published this month in Germany's Zeit magazine.
Spacey became one of the most celebrated actors of his generation in the 1990s, starring in films including "Glengarry Glen Ross" and "LA Confidential."
He has earned multiple prominent acting awards for the theater, the silver screen and television. He won an Academy Award for supporting actor in "The Usual Suspects" in 1995 and best actor Oscar for the 1999 movie "American Beauty."
Spacey recently had his first film role in several years, appearing in 2022 in Italian director Franco Nero's "The Man Who Drew God," and playing the late Croatian President Franjo Tudjman in the biopic "Once Upon a Time in Croatia." He also stars in the unreleased U.S. film "Peter Five Eight."