Man breaks record for longest run while on fire: 'Human Torch'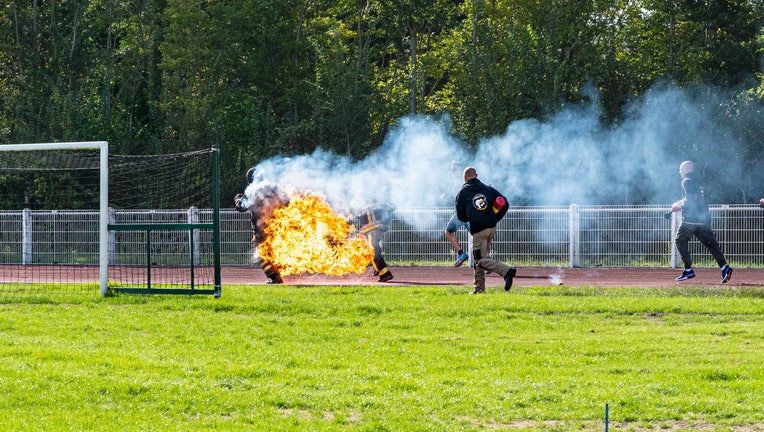 article
HAUBOURDIN, France - A French firefighter and stuntman known as the "human torch" has broken the world record for running the longest distance without oxygen – while on fire.
According to Guinness World Records, Jonathan Vero was wearing a protective suit when he ran 893 feet while "engulfed in flames." He broke the previous record of 670 feet held by Antony Britton of the UK.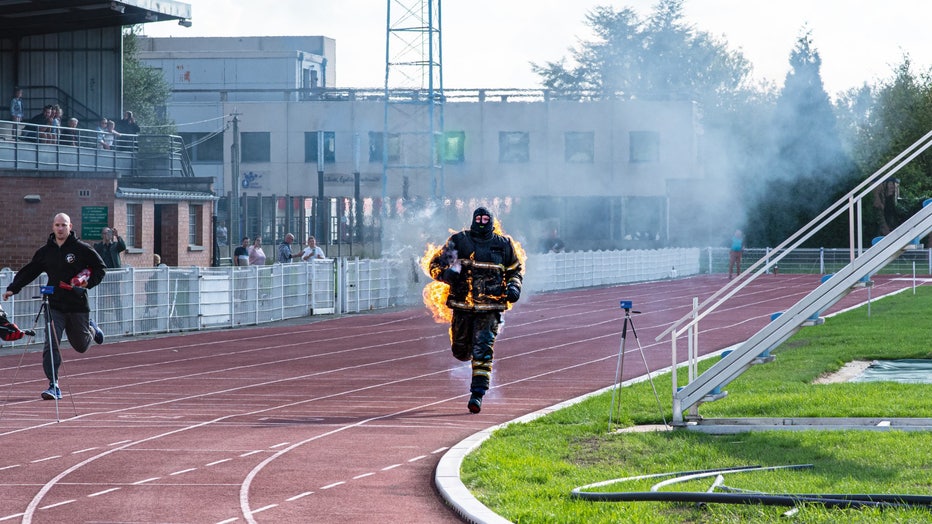 Jonathan Vero's full body burn (Guinness World Records)
Vero's fiery run also broke the world record for the fastest full body burn 100-meter sprint without oxygen. His 17-second time beat the previous record, also held by Britton, by 7.58 seconds.
RELATED: Watch: Grandparents take off (and tumble) in first-of-its-kind race
Full body burn runs are more popular and competitive than one may think, Guinness says – the record has changed hands seven times since 2009.
When Vero's not busy being a professional firefighter, he works as a professional stuntman.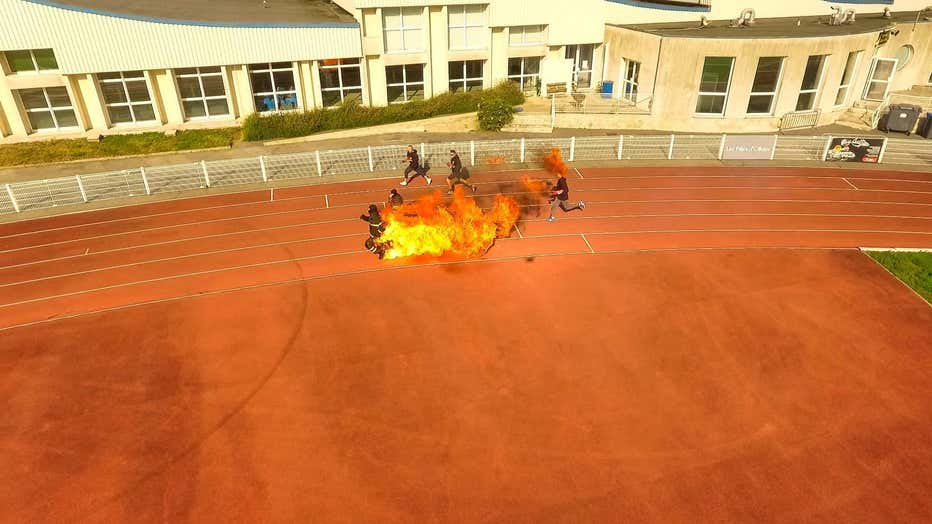 Jonathan Vero's full body burn (Guinness World Records)
He told Guinness he's "always had a passion for fire," and he's "never stopped playing with it" since he was a child.
READ MORE: The world's largest cruise ship is almost ready to set sail
The record was broken in Vero's hometown of Haubourdin, France, on the same tracks he trained on as a kid.