What's known about the missing ER doctor found dead in Arkansas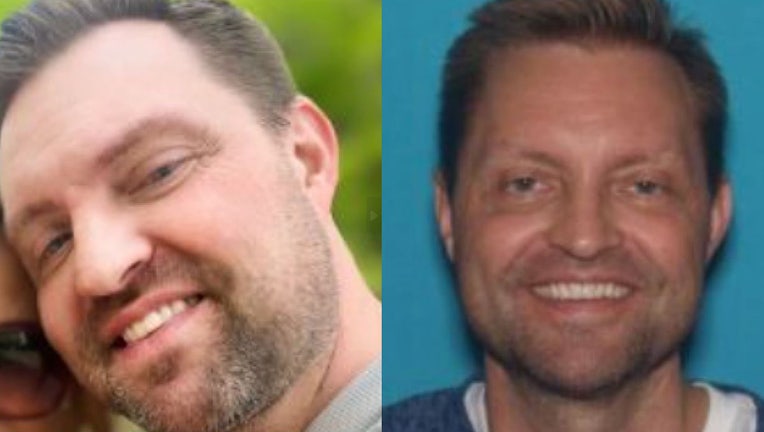 article
A doctor in the Missouri Ozarks went missing for over a week until his body was found in an Arkansas lake. But the case remains shrouded in mystery as investigators have released few details to his family or the public.
What's known so far
Dr. John Forsyth, 49, was last seen alive on May 21, when security cameras in the parking lot of a public pool in Cassville show him getting into a vehicle, after leaving his own car unlocked with his wallet, two phones, a laptop and other items inside. That's according to his brother, Richard Forsyth, who said the doctor had texted his new fiancee that morning saying he would see her soon.
His car was found later that day. Investigators haven't said who was driving the other vehicle.
A search began after the emergency room physician didn't show up for his May 21 shift at Mercy Hospital in Cassville. There was no sign of Forsyth until a kayaker noticed his body in Arkansas on May 30, at a spot on Beaver Lake some 20 miles (32 kilometers) away from his last known location.
RELATED: Missing man found dead after camping with friends along Idaho-Oregon border
His body had an apparent gunshot wound, authorities in Arkansas say. Although Benton County Coroner Daniel Oxford said an autopsy was completed Thursday, the results won't be released until the investigation is over.
What was happening in his life? 
His brother, Richard Forsyth, and other family members say John Forsyth was a devoted father to his eight kids and seemed happier than he'd been in a long time. They say he never missed a day of work, and would often sleep in an RV outside the hospital when he was on call.
His family rejects any suggestion he took his own life.
Newly engaged, Forsyth was also recently divorced.
On May 10 of this year, a judge ordered Forsyth to pay his ex-wife $3,999 in child support a month, plus another $15,000 a month.
Missouri court records show he was married and divorced twice to the same woman between 1995 and 2022. Both his brother and Ryan Ricketts, the ex-wife's divorce attorney, say the split was amicable.
The pair initially married in Clark County, Nevada. He filed for divorce in April 2019 but the couple remarried in July 2020 in Greene County, Missouri. Court records show that the woman filed a second divorce petition in April 2022, in Lawrence County, Missouri.
What questions remain? 
Authorities have not said whether they believe Forsyth was killed or took his own life. Initially, when Forsyth's empty car was found, investigators said there were no signs of foul play. But that was before the body was found.
Shannon Jenkins, spokesperson for the Benton County Sheriff's Department, said Friday that "there is no immediate threat to the public," but declined to provide more details. She said no further information would be released until the investigation is completed.
It's also unclear what Forsyth's connection might be to the second vehicle seen on pool surveillance video. Authorities have not confirmed any information about the video, including if it was taken before or after Forsyth may have texted his fiancee.
There's also no information on how Forsyth got from Cassville to Beaver Lake, when and where he died, or if investigators have found a weapon.
Forsyth's background
Forsyth was born in Idaho in 1974, according to online records. He was the third of seven children, his sister Gina Forsyth-Farlaino said. He was the father of eight children.
His former wife, who lives in Idaho, was given custody of the couple's minor children, but John Forsyth continued to have a strong relationship with them, his brother and the woman's divorce attorney said.
Forsyth's ex-wife did not wish to be interviewed, Ricketts said.
"She is just devastated and — I mean, just shocked," Ricketts said. "She never saw any of this kind of thing coming."
Forsyth's medical background
Online records for the state of Missouri show that Forsyth was licensed as a doctor and surgeon in the state since July 1, 2005 and that his license was active.
He'd been an emergency physician at Mercy Hospital in Cassville for nearly 15 years.
He received his medical degree from Ross University, which is headquartered in Barbados.
Online court records show Forsyth settled a wrongful death lawsuit against him Lawrence County, Missouri, in March 2022, but the settlement terms were confidential.
He was initially named as a defendant in a wrongful death case, also in Lawrence County, in 2006. But he and another doctor were dismissed from the case before a local hospital settled the case for $100,000.
Records show that in August 2015, he agreed to a public reprimand from the state Board of Registration for the Medical Arts for not adequately and completely maintaining records for two patients.