Child rape suspect caught with fly undone, 6 kids in vehicle during traffic stop: video
An Albuquerque, New Mexico, drunken driving suspect caught with his fly open and six kids in the back of his pickup truck appears on bodycam video slurring his speech as he tries to talk his way out of the stop — which ultimately led to child rape charges against him for allegedly molesting one of his passengers.
Police pulled over Jeremy Guthrie, 42, last summer as he swerved across the road, "driving like an idiot," as one trooper put it, and he then failed a field sobriety test, bodycam video shows. After his arrest, investigators uncovered shocking allegations involving one of the girls in his vehicle.
The video, recently released to the public, begins with Guthrie fumbling around the driver's seat after a state trooper asks for his license.
The officer shines his flashlight in the back window, revealing a backseat packed with minors, and then returns to the front, where Guthrie still hasn't produced identification.
WILD DASHCAM VIDEO SHOWS HANDCUFFED SUSPECT STEAL SQUAD CAR BEFORE HIGH-SPEED CHASE, FATAL CRASH IN COLORADO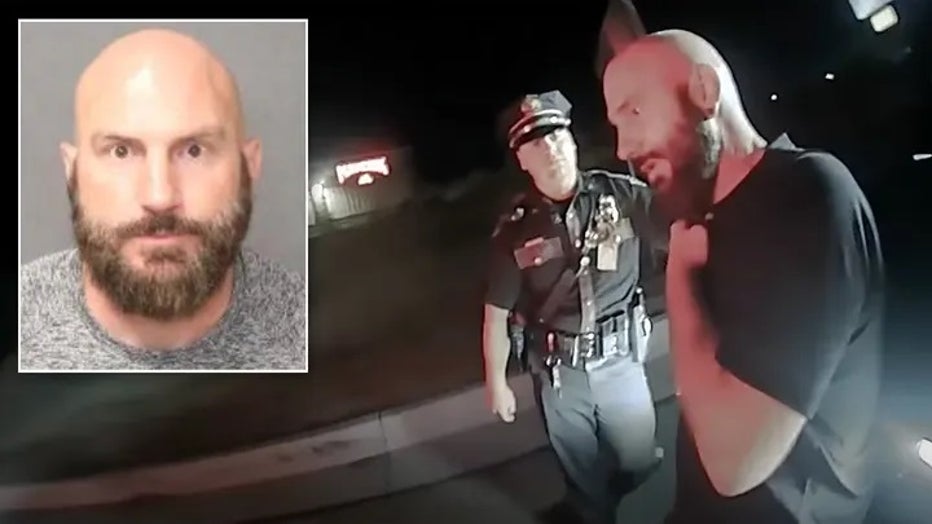 Jeremy Guthrie was initially arrested on drunken driving and child abuse charges after police allege he failed a field sobriety test with six kids in his pickup truck. (New Mexico State Police | Inset: Bernalillo County)
"There's your wallet right there between your legs," the trooper says.
"Oh, sorry, I was a little bit nervous," Guthrie replies.
"So was I, the way you're driving," the trooper says, before going through a litany of dangerous swerves and turns he had just allegedly witnessed.
WATCH: Shocking bodycam shows child rape suspect caught in alleged DUI with 6 kids in pickup, pants unzipped
At another point, the officer counted off six children in the car and asked Guthrie, "Who are these kids to you?"
"They're just my friends," the driver slurred.
"That's your friend? How old's your friend?" 
"Eighteen?" Guthrie replies.
"That girl's not 18," the trooper scoffs.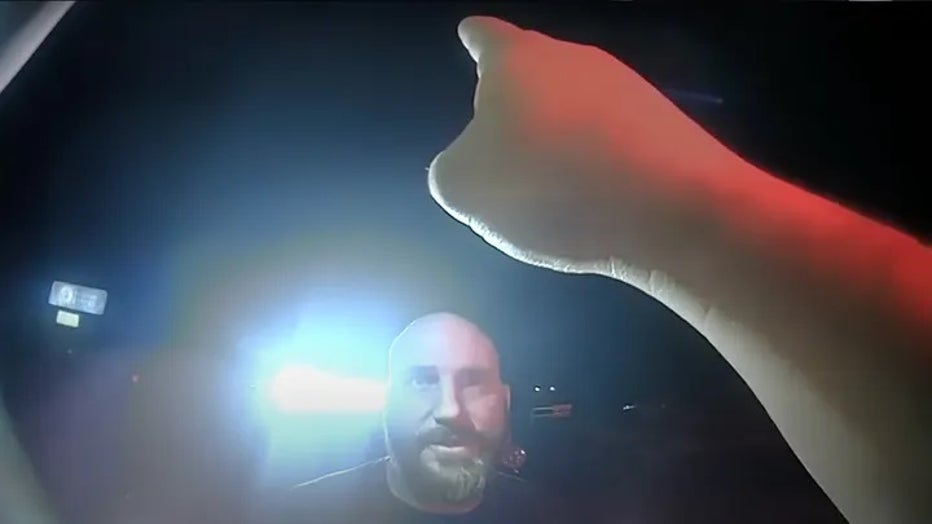 Guthrie was pulled over last year with six children in the back of his pickup truck. (New Mexico State Police)
When Guthrie got out to face the field sobriety test, his fly was unzipped.
"Why's your buttons down?" the trooper asks.
CALIFORNIA MAN WHO PUMMELED, SHOT AT FEMALE DEPUTY FOUND NOT GUILTY DESPITE VIDEO OF ATTACK
"Well, I probably just forgot."
Guthrie failed the field sobriety tests, but the DWI charges were only the start of Guthrie's legal troubles, according to New Mexico's Second Judicial District Attorney's Office.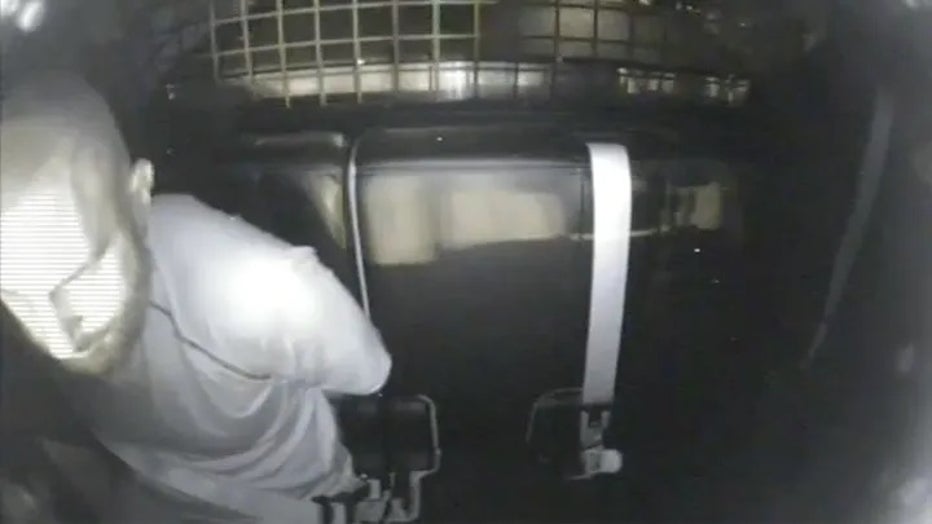 Guthrie is seen in the backseat of a police car after declining to submit to a Breathalyzer test. (New Mexico State Police)
"During that arrest, there were six children in the car, so he was also charged with abuse of a child," the DA's communications director Nancy Laflin told Fox News Digital.
Then, during a follow-up investigation, one of the girls told authorities Guthrie had sexually abused her, according to prosecutors.
"Based on statements from the child and corroborating evidence in the case, police arrested Guthrie," Laflin said.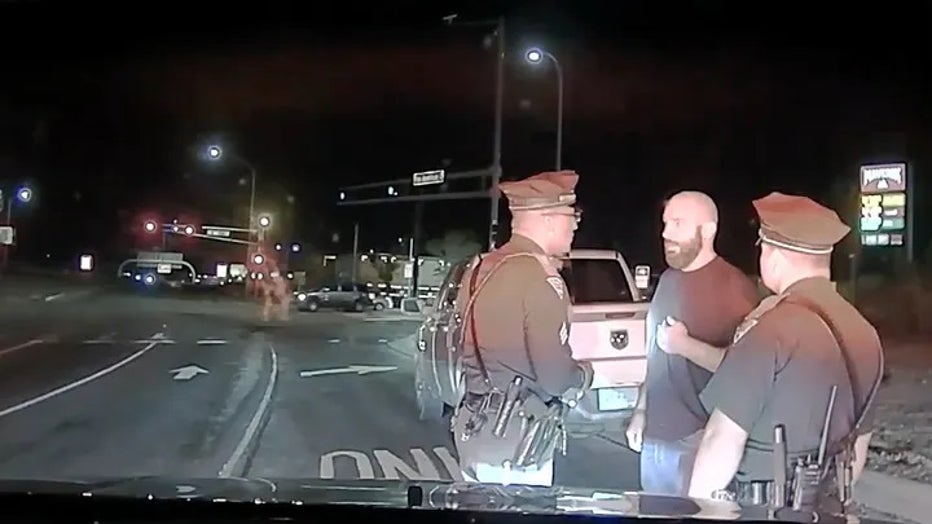 Police conduct a field sobriety test on Guthrie. (New Mexico State Police)
Additional charges included 10 counts of criminal sexual penetration of a minor, three counts of criminal sexual contact with a minor, two counts of contributing to the delinquency of a minor and one count of false imprisonment.
Officers told the kids to call their parents and to pick them up at the scene as they processed Guthrie.
Guthrie has been held without bond at Bernalillo County's Metropolitan Detention Center in Albuquerque since July 2022, records show. He's due back in court in November.
Fox News' Haley Chi-Sing contributed to this report.