Iowa authorities release video of police cruiser hitting 4-year-old boy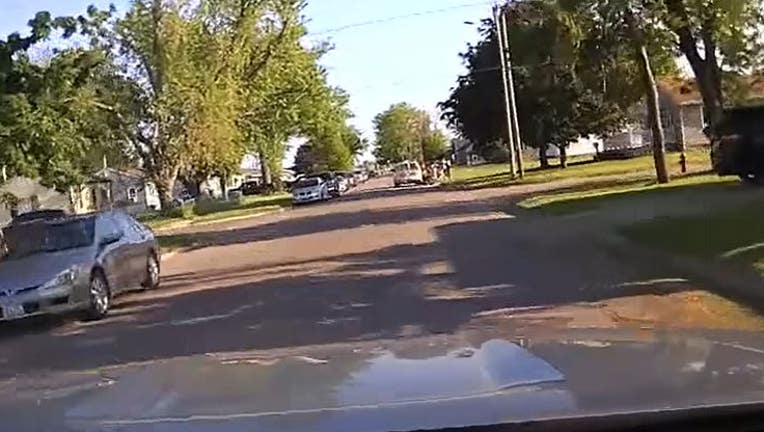 article
DES MOINES, Iowa - Iowa police released footage Wednesday which shows a police vehicle hitting a 4-year-old boy. 
According to a Facebook post for the Marshalltown Police Department, Officer David Danielson was patrolling a neighborhood roughly \53 miles north of Des Moines on May 20, when he collided with a child who was attempting to cross the street. 
In the dash-cam footage, Danielson can be seen driving past a white van which appeared to be an ice cream truck with a sign that says "stop for children." The child can then be seen entering the street in front of the van where he was struck by Danielson's vehicle. 
Police say the child was taken to a local hospital where he was treated for injuries to his right foot and lower leg. 
Warning: The footage below may be triggering or disturbing for some. 
"The police vehicle was being driven by Officer David Danielson. Officer Danielson was conducting a routine patrol through the area when the accident occurred. Officer Danielson immediately summoned medical treatment for the child," police write on Facebook. 
"The video footage clearly depicts an unavoidable accident," Chief Michael Tupper said in the release. "Danielson was carefully operating his police vehicle on May 20. What occurred is unfortunate, but Officer Danielson did nothing wrong."
Tupper added, "It was an accident, pure and simple. Officer Danielson quickly stopped his vehicle and immediately summoned emergency medical care for the child. We continue to keep the child and his family in our prayers, and we hope for a speedy recovery."