'Hocus Pocus 3' movie is in the works at Disney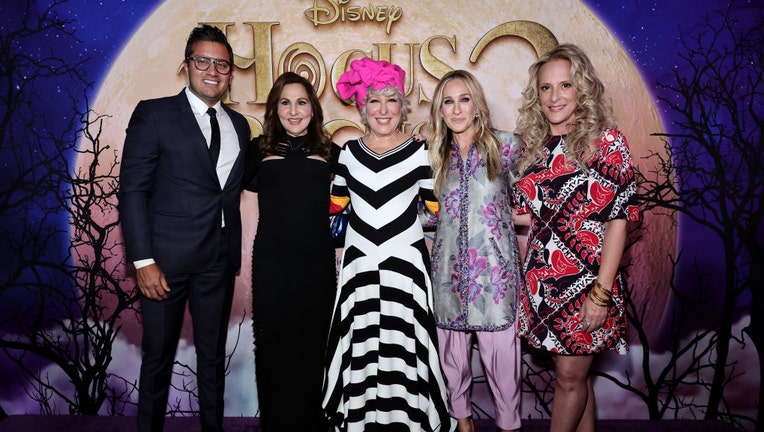 article
Fans craving another "Hocus Pocus" film will get their wish. 
Sean Bailey, president of Walt Disney Studios Motion Picture Production, shared the news in an interview with the New York Times that "Hocus Pocus 3" will happen, the Hollywood Reported noted. 
News of a third movie comes following the success of "Hocus Pocus 2," released on Disney + in 2022, which set a record for an opening weekend movie on a streaming platform with 2.7 billion minutes viewed. 
The movie ranked fifth among the most-streamed movies of 2022 with 5.7 billion minutes viewed, according to the Hollywood Reporter. 
RELATED: "Hocus Pocus" is getting its long-awaited sequel
"Hocus Pocus 3" will be a follow-up to 1993's original film and the 2022 sequel, both of which starred Bette Midler, Sarah Jessica Parker, and Kathy Najimy as the Sanderson sisters, a group of witches who suck the life force out of kids to stay young. 
According to the Hollywood Reporter, it's unknown if there have been discussions with Midler, Parker, or Najimy about the third film.
But Midler did tell Entertainment Weekly in an interview last year that she would be interested in reprising her role if there is a third film because it's a character she "loves playing."
Parker floated the idea to Entertainment Weekly in 2022 of "Hocus Pocus 3" being an animated film sharing that it would be "a cool idea."
This story was reported from Washington, D.C.