Harvard's legacy admissions under investigation by US Education Department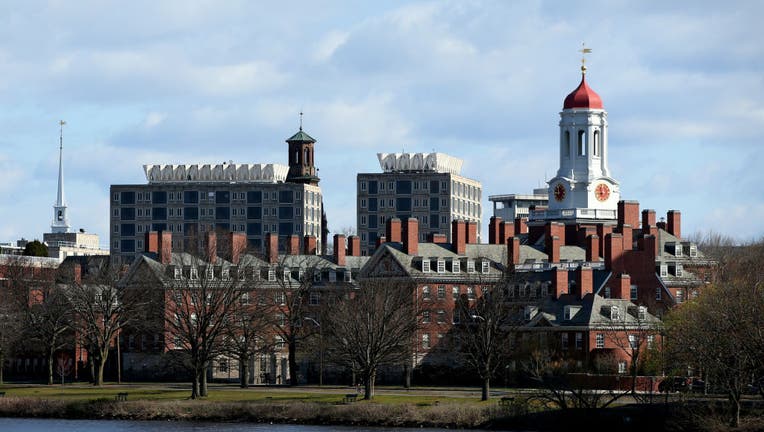 article
BOSTON (AP) - Opening a new front in legal battles over college admissions, the U.S. Department of Education has launched a civil rights investigation into Harvard University's policies on legacy admissions.
Top colleges' preferential treatment of children of alumni, who are often white, has faced mounting scrutiny since the Supreme Court last month struck down the use of affirmative action as a tool to boost the presence of students of color.
The department notified Lawyers for Civil Rights, a nonprofit based in Boston, on Monday that it was investigating the group's claim that alleges the university "discriminates on the basis of race by using donor and legacy preferences in its undergraduate admissions process."
An Education Department spokesperson confirmed its Office for Civil Rights opened an investigation at Harvard. The agency declined further comment.
RELATED: Legacy admissions: What you should know about the now-controversial college admissions practice
The complaint was filed earlier this month on behalf of Black and Latino community groups in New England. The group argued that students with legacy ties are up to seven times more likely to be admitted to Harvard, can make up nearly a third of a class and that about 70% are white. For the Class of 2019, about 28% of the class were legacies with a parent or other relative who went to Harvard.
"Qualified and highly deserving applicants of color are harmed as a result, as admissions slots are given instead to the overwhelmingly white applicants who benefit from Harvard's legacy and donor preferences," the group said in a statement. "Even worse, this preferential treatment has nothing to do with an applicant's merit. Instead, it is an unfair and unearned benefit that is conferred solely based on the family that the applicant is born into."
A spokesperson for Harvard on Tuesday said the university has been reviewing its admissions policies to ensure compliance with the law since the Supreme Court ruling on affirmative action.
"As this work continues, and moving forward, Harvard remains dedicated to opening doors to opportunity and to redoubling our efforts to encourage students from many different backgrounds to apply for admission," the spokesperson said.
Ending legacy preferences is "one of many steps that Harvard and other universities can take to increase access, diversity, and equity in admissions," said Jane Sujen Bock, a board member of the Coalition for a Diverse Harvard, which includes alumni, student and staff.
RELATED: Biden admin cancels $39B in student loan debt for 800,000-plus borrowers
Last week, Wesleyan University in Connecticut announced that it would end its policy of giving preferential treatment in admissions to those whose families have historical ties to the school. Wesleyan President Michael Roth said a student's "legacy status" has played a negligible role in admissions, but would now be eliminated entirely.
In recent years, schools including Amherst College in Massachusetts, Carnegie Melon University in Pennsylvania and Johns Hopkins University in Maryland also have eliminated legacy admissions.
Legacy policies have been called into question after last month's Supreme Court ruling banning affirmative action and any consideration of race in college admissions. The court's conservative majority effectively overturned cases reaching back 45 years, forcing institutions of higher education to seek new ways to achieve student diversity.
NAACP President and CEO Derrick Johnson said he commended the Education Department for taking steps to ensure the higher education system "works for every American, not just a privileged few."
"Every talented and qualified student deserves an opportunity to attend the college of their choice. Affirmative Action existed to support that notion. Legacy admissions exists to undermine it," he said.
A study led by Harvard and Brown researchers, published Monday, found that wealthy students were twice as likely to be admitted to elite schools compared to their lower- or middle-income counterparts who have similar standardized test scores.
The study looked at family income and admissions data at the Ivy League and Stanford, MIT, Duke and the University of Chicago, found that legacy admissions policies were a contributing factor to the advantage high-income students have at these schools. Athletic recruitment and extracurricular credentials, which are stronger when students attend affluent private high schools, were the other two factors.
Associated Press reporters Annie Ma and Gary Fields contributed from Washington, D.C.