Gunfire erupts at Portland International Airport, suspected gunman in custody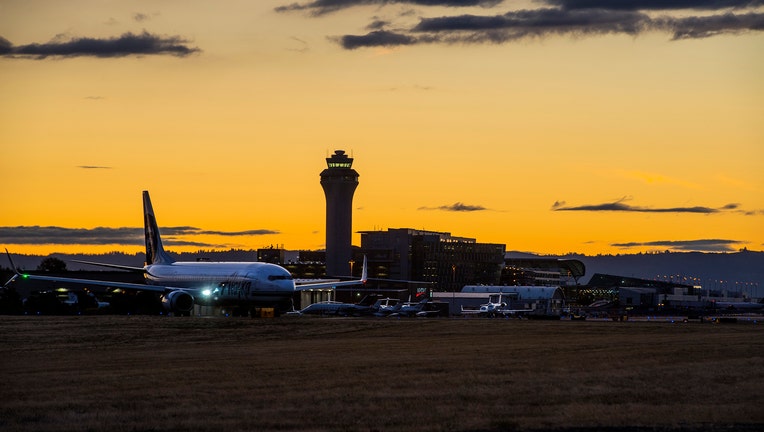 article
PORTLAND, Ore. - Authorities in Oregon said shots were fired inside the Portland International Airport (PDX) Tuesday night. 
The Port of Portland confirmed to FOX Television Stations that gunfire rang out in a pre-security area just after 11 p.m. local time outside a restroom in concourses D and E.
Police said they arrested the suspected gunman and no one was injured. They also said there's no ongoing threat to the public. 
RELATED: Meet the man who lives in this airplane in the woods
The suspected gunman has not been identified. 
Local media said some travelers had to shelter in place due to the incident. 
FOX 12 reported a woman said she had just gotten off a flight when she heard at least three shots. 
Transportation Security Administration agents intercepted 1,508 firearms in carry-on luggage at airport security checkpoints in the first three months of 2023, a 10.3% rise over the same time frame last year, the TSA said.
While security officials have seen an increase in guns seized, it's partly due to more Americans traveling by airplane, as airlines saw a 20.4% rise in customers in the first quarter of 2023.
More than 93% of the firearms intercepted so far have been loaded, while just 86% were loaded in 2022, the TSA said. 
RELATED: Watch: Wild dashcam video shows man plow through parade route
Travelers who are caught with a firearm in their carry-on luggage may be subject to whatever state and local laws apply. Even if carrying a gun is perfectly legal, the traveler will have their PreCheck eligibility suspended for five years, the release said. They may also be subject to additional screening on future flights and a maximum civil penalty of $14,950. 
More than 6,540 firearms were intercepted at security checkpoints in all of 2022, a record high, according to the TSA. It's a relatively new problem, as just 1,913 firearms were detected one decade ago in 2013.
Travelers who do want to fly with a gun can do so if they keep it in a locked hard-sided container in their checked baggage. They also must declare it to the airline while checking in for their flight, the TSA said.
FOX News contributed to this report. This story was reported from Los Angeles.