Woman who may be Georgia's oldest living resident turns 114 years 'young'
ATLANTA - Nina Willis is believed to be Georgia's oldest living resident.
On Saturday, she turned 114 years 'young' as family and friends came together to celebrate her.
"Glory. God is good," Nina Willis said.
Praise is on her mind as she celebrates turning 114 years old.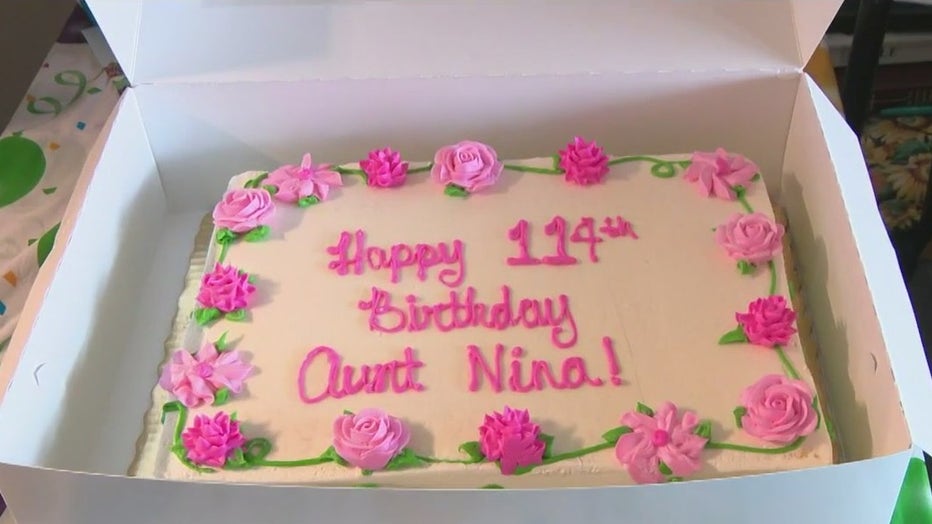 A birthday cake reads "Happy 114th Birthday Aunt Nina"
"Your hands are cold. Your hands cold," Willis said to someone celebrating her.
Although bedridden, Nina is still alert, talking and will let you know when your hands are too cold to touch her.
Born Jan. 14, 1909, Willis moved to Atlanta in 1947. Before then, family members said she worked on a farm in Robinson, Ga. as one of 20 siblings.
"It blows my mind a lot. Not a little bit, but a lot," Beverly Frazier said.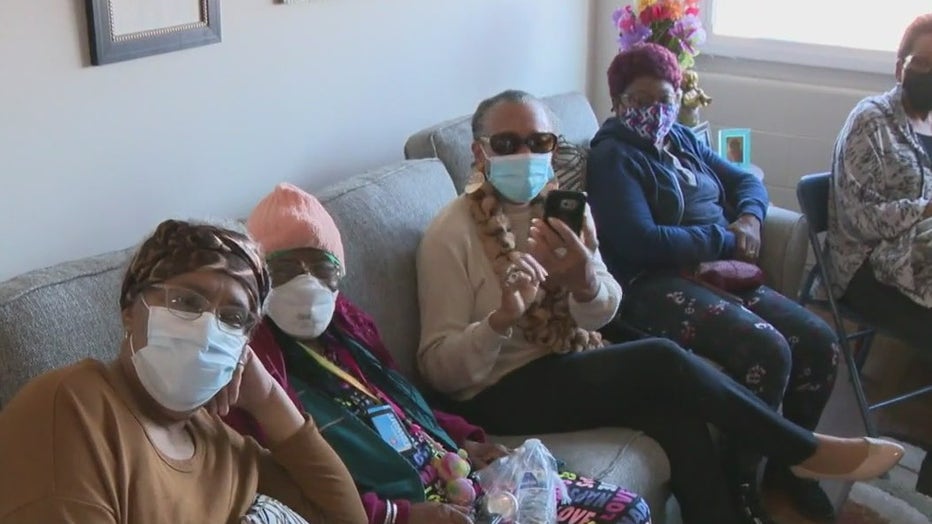 Loved ones line up in Nina's room to wish her a 'Happy Birthday'.
Beverly Frazier is Willis' niece, and she says her aunt is like a mother to her. Frazier said even when her aunt turned 100, she was still just as sharp as ever.
"Still reading the newspaper with no glasses. We would be sitting here and looking out the window, and she would be able to see the planes in the sky, and I'm like 'Where?'," Frazier said.
"I'm glad that she made it to 114," Nina's sister, Pecola Kirby, said.
If you ask us, the secret to living a long life might just run in the family because Pecola turns 98 years old March 3.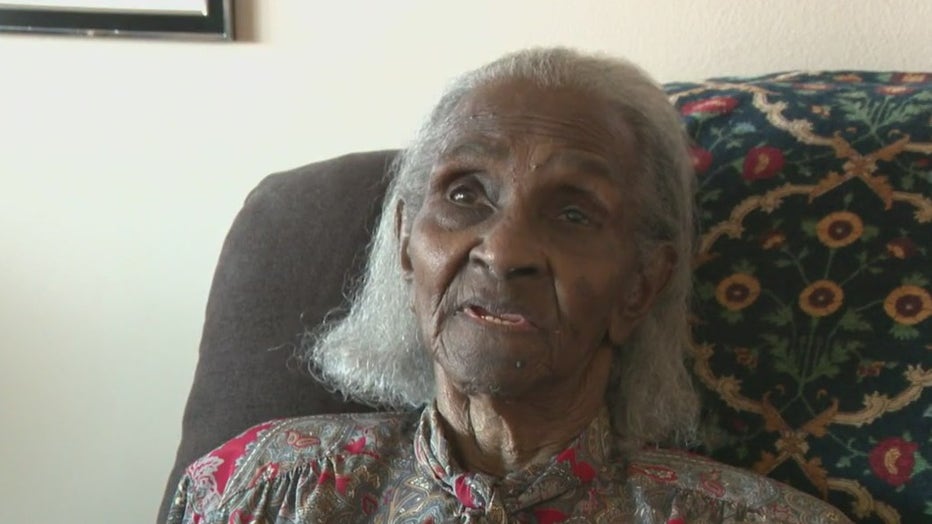 But, if you ask these sisters, the trick is much simpler than that.
"Doing the right thing and treating people right," Pecola said.
"They are just loving people and caring people, and they love God," Frazier said.
Family and friends told FOX 5 the real secret to their long lives has been love.
"You can see the love that they exude, and that love comes back to us," Frazier said.