Future space missions should be conducted with all-female crew, study suggests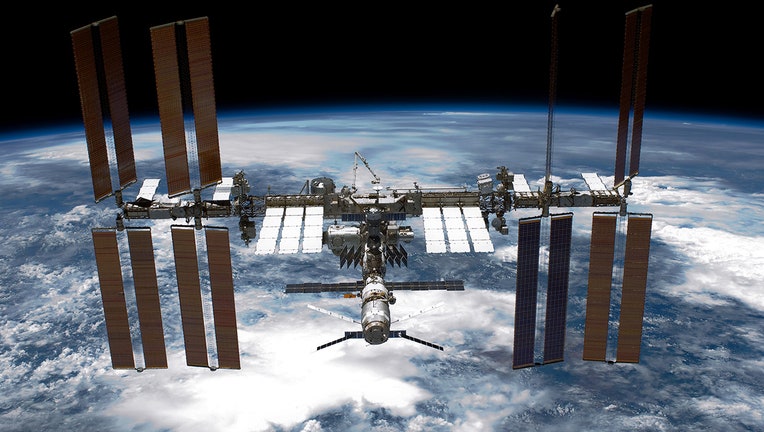 article
A new study finds that female astronauts may be more "efficient" in space, suggesting that future missions should be conducted with all-female crew members.
Researchers with the European Space Agency and Space Medicine Team conducted a study that estimated the effects of body size on life support requirements.
"Food and oxygen are limited resources in space, and we have to control the levels of carbon dioxide and heat inside space vehicles, so this got us interested in better understanding just how big the differences might be between smaller and larger people (both male and female)," Jonathan Scott, a lead researcher of the study, told FOX Television Stations. 
He said his team was also inspired by a 2009 paper written by Kathy Ryan, which describes the story of the pioneering efforts of a handful of people in the late 1950s and early 1960s to bring women into the National Aeronautics and Space Administration's human spaceflight program.
Using data and some standard physiological equations, Scott said the researchers did some calculations to see how the 'theoretical' female astronauts differ in terms of the energy they expend, both in their normal working day and also during exercise, and also how much oxygen and water they would need, as well as how much carbon dioxide and heat they would produce.
The study, published on May 5 in Scientific Reports, found that female astronauts have lower water requirements for hydration, total energy expenditure, oxygen consumption, carbon dioxide and metabolic heat production during space exploration missions compared to males. 
This meant that the female form was found to be the most efficient body type for space exploration when considering the limited space, energy, weight and life support systems packed into a spacecraft on a long mission.
"As we anticipated, our calculations on theoretical female astronauts, showed that body 'size' was a major factor in metabolic activity," Scott continued, adding that body size alone increased 24-hour energy expenditure by 30% and oxygen consumption, carbon dioxide and heat production by 60% or higher. 
On a 1080-day mission, the study also found that a four-member all-female crew would require 1695 kg less food weight. 
"The findings were not surprising in the sense that it is well-known larger people expend more energy than smaller people, both at rest and during exercise. However, as this was the first time that we had run the calculations and applied them to a human space exploration scenario, we were surprised just how big the effects of increasing body size and the use of exercise were," Scott explained. "The differences between males and females were also larger than we'd anticipated, particularly when we compared them at the percentiles for height from the American general population." 
RELATED: Artemis II mission: Meet the 4 astronauts to make historic trip around the moon in 2024
The researchers noted that they used equations developed from studying people on Earth and do not have the same equations for astronauts, but would like to develop space-specific equations to further improve the accuracy of their calculations. 
In addition, the data was conducted from a small group of 7 female astronauts, which Scott said is not truly representative of the whole International Space Station population. He said the team would like to repeat their calculations using data from a larger group. 
The study data suggests that there may be several operational advantages to all-female crews during future space exploration missions, with the most significant improvement coming from shorter females.
"I hope people see the current group of NASA Artemis astronauts and the recently selected ESA astronauts, as well as Christina Koch in the crew that will fly on Artemis II, and appreciate just how much has changed since the early days of human spaceflight in terms of female representation, and how much progress has been made towards achieving parity between men and women. And that there might even be a few advantages, at least in terms of life support resources, of female astronauts in very long exploration missions," Scott added. 
Christina Koch is one of the four astronauts who was selected to blast off aboard an Orion spacecraft that will take them on a 10-day journey around the moon in 2024.
Koch was selected as a NASA astronaut in 2013 and served as a flight engineer on the International Space Station for Expedition 59, 60 and 61. According to NASA, Koch also set a record for the longest single spaceflight by a woman with a total of 328 days in space, and she participated in the first all-female spacewalks.
As of March 2023, 72 women have flown in space, according to NASA. Of these, 44 have worked on the International Space Station as long-duration expedition crew members, as visitors on space shuttle assembly flights, or as space flight participants on short-duration missions
This story was reported from Los Angeles.