Former Vice President Pence expected to launch White House campaign next week, joining Trump in 2024 race
Former Vice President Mike Pence is jumping into the race for the White House, joining a growing field of 2024 Republican contenders taking on his one-time boss, former President Donald Trump, Fox News has confirmed.
Pence is expected to launch a presidential campaign next week at an event in Iowa, the state whose caucuses lead off the Republican presidential nominating calendar. 
Sources with knowledge of the former vice president's thinking confirm to Fox News that Pence will declare his candidacy in a campaign video and at an event in Des Moines, Iowa next Wednesday, June. 7.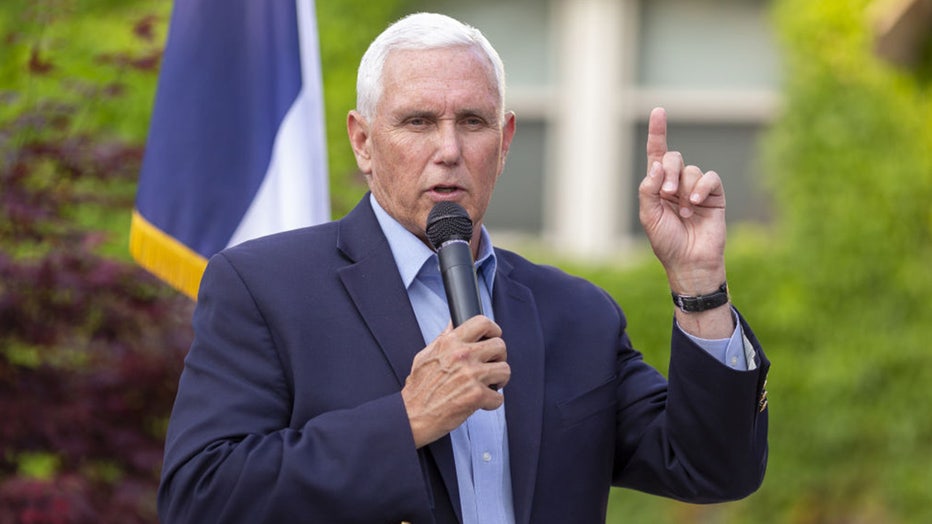 FILE - Former US Vice President Mike Pence speaks during a meet and greet event hosted by the Polk County Republicans in Des Moines, Iowa, US, on Tuesday, May 23, 2023.  (Rachel Mummey/Bloomberg via Getty Images)
Pundits had long viewed Pence as a likely 2024 contender, as he spent the past two years crisscrossing the country to campaign and help raise money for Republicans running in the 2022 elections. Those travels took Pence multiple times to Iowa, New Hampshire, South Carolina and Nevada, the first four states to vote in the Republican presidential nominating calendar – as he strengthened relationships in the early voting presidential primary and caucus states that usually precede the launch of a White House campaign.
The former vice president also spent a couple of months late last year and early this year making stops nationwide as part of a book tour for his memoir "So Help Me God." The autobiography gives an account of his career, including his four years serving under Trump. And behind the scenes he was busy adding to his core team of longstanding advisers and building a team in the key early voting states.
PENCE TELLS FOX NEWS TRUMP EMPHASIS ON PAST 'NOT THAT HELPFUL' TO GOP IN MIDTERMS
In interviews with Fox News and other news organizations, Pence would reiterate when asked about running for president that he and his wife Karen would "make a decision wherever we feel called and we'll go we're called."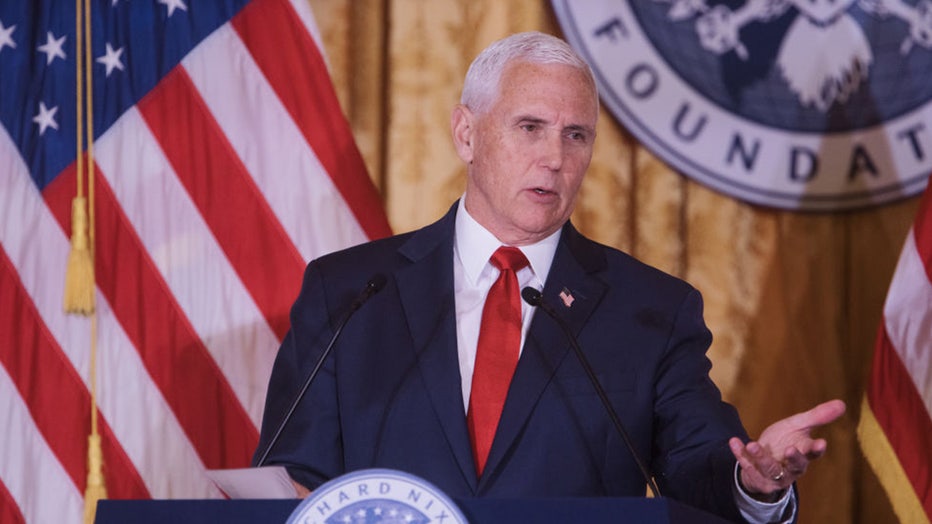 FILE - Former US Vice President Mike Pence speaks during the Nixon National Energy Conference at the Richard Nixon Presidential Library & Museum in Yorba Linda, California, US, on Wednesday, April 19, 2023. (Eric Thayer/Bloomberg via Getty Images)
Besides Trump, who launched his third White House run in mid-November, Pence joins another Trump administration veteran – former South Carolina governor and former ambassador to the United Nations Nikki Haley – in the burgeoning GOP presidential field. 
After Haley announced her candidacy in mid-February, Pence dropped another hint about 2024, saying "she may have more company soon in the race for president."
Longtime Republican consultant Colin Reed noted that Pence has "got experience in Congress, as a governor, and in an administration, and that's a powerful trifecta."
"He's been through the fire before. He knows how to do this. He has a network of experienced people surrounding him. He knows who he is, and he knows why he's running, and he's been through the wringer before and you discount what that experience brings," Reed, a veteran of GOP presidential and Senate campaigns, added.
But polling in the 2024 GOP nomination race suggests that Pence, along with Haley and other actual and likely Republican presidential contenders, are long shots far behind Trump and Florida Gov. Ron DeSantis, who launched his White House campaign last week.
Pence will join a GOP nomination field that also includes Sen. Tim Scott of South Carolina, former two-term Arkansas Gov. Asa Hutchinson, multimillionaire entrepreneur and conservative commentator Vivek Ramaswamy, and Michigan businessman Perry Johnson. South Dakota Gov. Doug Burgum is also expected to enter the race in the coming weeks, and Republican Gov. Chris Sununu of New Hampshire and former Reps. Will Hurd of Texas and Mike Rogers of Michigan are also seriously mulling 2024 bids.
Pence, a former congressman, was Indiana governor when Trump named him his running mate in 2016. And for four years, Pence served as the loyal vice president to Trump.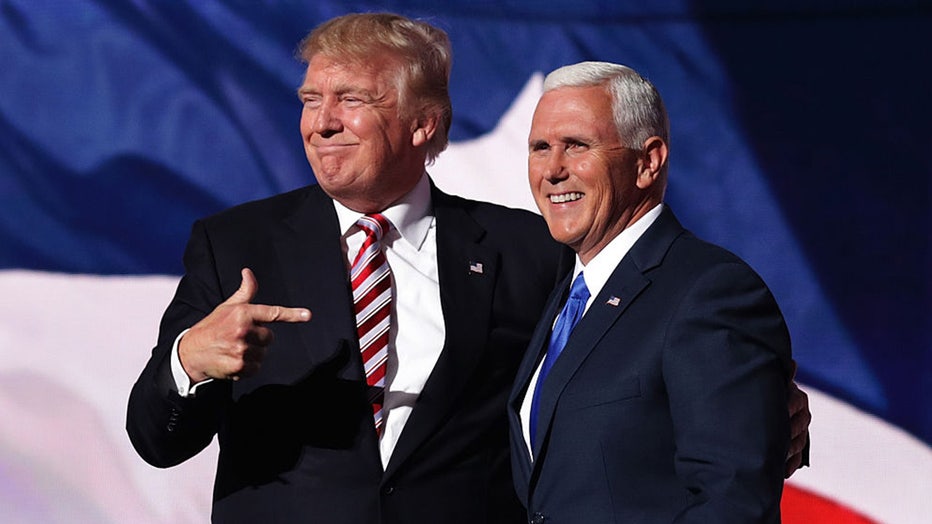 FILE - Republican presidential candidate Donald Trump stands with Republican vice presidential candidate Mike Pence and acknowledge the crowd on the third day of the Republican National Convention on July 20, 2016, at the Quicken Loans Arena in Cleve (Chip Somodevilla/Getty Images)
But everything changed on Jan. 6, 2021, as right-wing extremists – including some chanting "hang Mike Pence" – stormed the U.S. Capitol aiming to upend congressional certification of President Biden's Electoral College victory that was overseen by Pence.
In the more than two years since the end of the Trump administration, the former president and vice president have further drifted apart. And Pence has rebuked his former boss, calling him out by name while discussing Trump's claim that Pence could have overturned the results of the 2020 presidential election.
"There are those in our party who believe that as the presiding officer over the joint session of Congress, I possessed unilateral authority to reject electoral college votes," Pence said near the end of a speech at a Federalist Society conference in Florida early last year.
"President Trump said I had the right to 'overturn the election'. President Trump is wrong … I had no right to overturn the election," Pence said to applause from the crowd of conservative lawyers. 
CLICK HERE TO GET THE FOX NEWS APP 
Pence has described the deadly attack on the Capitol as "tragic" and that "it dishonored the millions of people who had supported our cause around the country." And he's emphasized that he did "the right thing" and performed his "duty under the Constitution." He's also noted a number of times that he and Trump may never "see eye to eye on that day."
And when asked in recent months about Trump's third White House run, Pence has reiterated that "I think that we'll have better choices in 2024."