First Republic Bank shares nosedive amid uncertainty about rescue deal
Shares of First Republic Bank remain in a death spiral amid reports of uncertainty about whether the lender could see a rescue deal.
First Republic's stock tumbled as much as 50% in midday trading. The bank's share value has already plummeted roughly 96% year to date and just more than 70% the last month amid federal discussions with banks and even private equity groups over a rescue solution for the distressed lender.
FIRST REPUBLIC, KPMG SUED FOR CONCEALING BANK'S RISKS
Reuters reported Friday, citing people familiar with the situation, that officials from the Federal Deposit Insurance Corporation (FDIC), the Treasury Department and Federal Reserve are coordinating talks to rescue First Republic. Private-sector efforts have yet to yield a deal.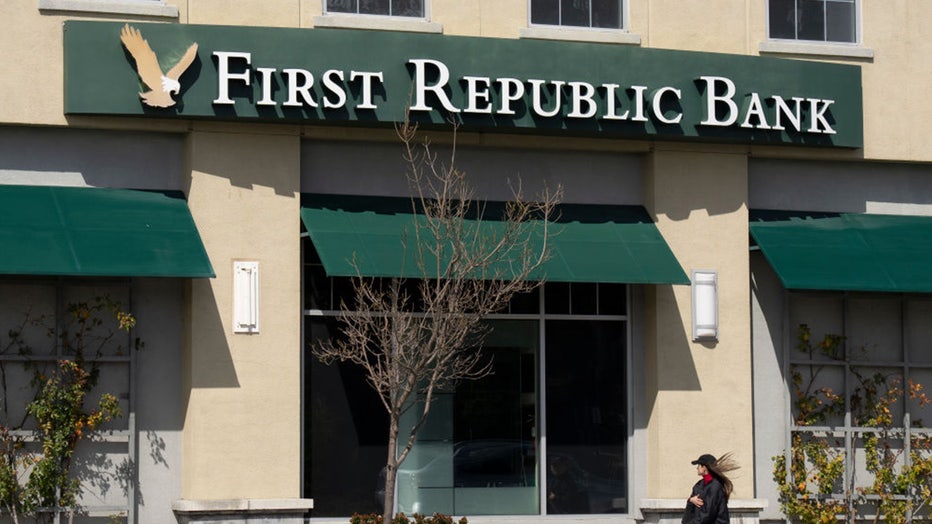 FILE - A pedestrian walks by First Republic Bank on March 13, 2023 in Millbrae, California. (Liu Guanguan/China News Service/VCG via Getty Images)
The Federal released its assessment Friday morning of what led to Silicon Valley Bank's collapse, saying the lender's failure was due to a "textbook case of mismanagement" and calling for greater supervision by regulators.
BANKS COULD BEGIN CANCELING LINES OF BUSINESS CREDIT SOON
Meanwhile, the FDIC will release a separate report detailing the findings of an internal review of its supervision of the former Signature Bank.
CLICK HERE TO GET THE FOX NEWS APP
FOX Business' Breck Dumas contributed to this report